Nearly three years of filming went into the New York City's Worst Landlords docu-comedy, a three-part web-series by Jeff Seal and the Libbey Brothers on housing issues across the five boroughs.
The premise of the documentary is guided by the 100 Worst NYC Landlords list; an annual rundown of the violations committed by building owners compiled by the office of the NYC Public Advocate.
"We literally just started by Googling the names on the list and reaching out," Seal said. "Obviously, no one returned our call. Some threatened us. So we spoke to their tenants and we had a landlord's telethon -- like a Jerry Lewis type of thing with acts. We called every landlord on the list."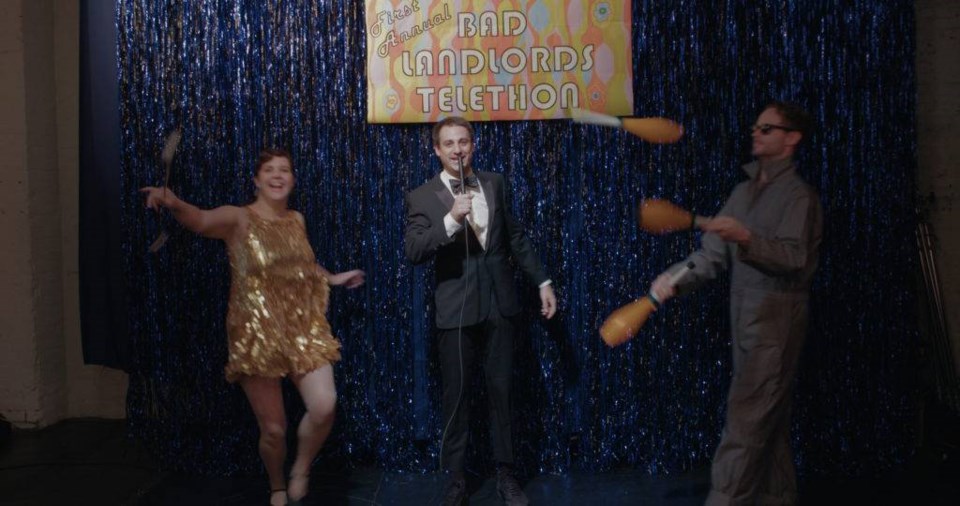 With $1 billion in unpaid NYC rent due to the pandemic and the eviction moratorium ending May 1 for some tenants, Seal hopes the docu-series sheds light on urgent NYC housing issues and the history that precedes them.
Seal mentions the lack of affordable housing, legal harassment and exploitative loopholes in the rent laws as primary issues tenants today face.
While comical, the documentary is also a "serious indictment of the rental real estate industry in NYC that shows the audience what it looks like to prioritize profits over people," the website reads.
"It's hard enough for people to pay their rent before the pandemic -- you're spending half your paycheck each month on rent -- and so many people lost their jobs recently," Seal said. "Once the eviction moratorium ends they still have to pay all that back rent. So there could be a huge homelessness crisis, which would be a nightmare for everyone."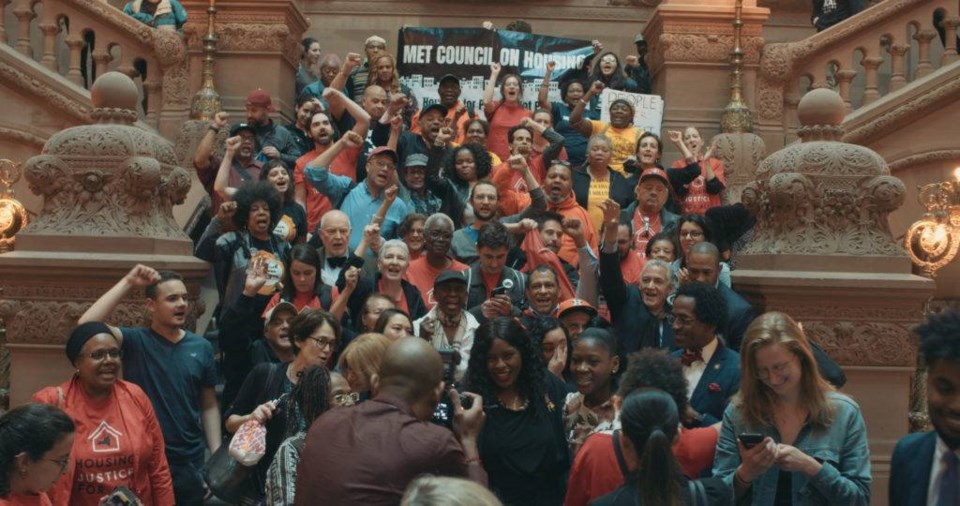 He also hopes his project plays a role in educating New Yorkers on how to stand up for themselves in stressful tenant situations, and to this effect, his series is full of resources.
The docu-comedy follows a few neighbors who team up with people in their building to build bargaining power and seek legal support.
"The conditions that some of the people were living in was jaw-dropping," he said. Seal remembers one tenant he visited who had to keep her food in a big plastic tub in the middle of the floor, due to the unmitigated rat infestation in her building.
"I want to tell people 'don't be afraid to keep calling to get those fixes you need. If they put an eviction notice on your door, that's not official, you can take your landlord to housing court," he said. "If you talk to your neighbors that are having the same problems you can start a tenants association and get legal representation."
Seal worked in collaboration with the Libbey Brothers, a Bushwick-based brother duo with critical acclaim for their productions. For more information and updates on the release, visit Seal's website.