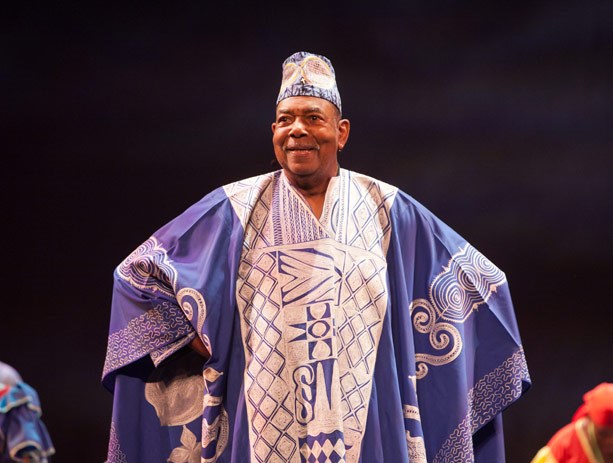 Chuck Davis, the highly esteemed founder of the African American Dance Ensemble, has died at age 80. The ensemble announced his passing on its Facebook page on Sunday, May 14.
"It is with great sadness, and with the utmost love and respect to the Dancer for Peace, that we announce the transitioning of the one and only, Baba Charles "Chuck" Davis," the African American Dance Ensemble shared.
Davis, one of the leading teachers and choreographers of traditional African dance in the United States, was admired as an extraordinary dancer and choreographer, and a community-builder.
After college, the performer and artistic director began his professional career dancing with Olatunji Dance Company and with the Afro-Cuban ensembles of Eleo Pomare and Bernice Johnson.
In 1968 he founded his own ensemble, the Chuck Davis Dance Company in New York, followed in 1983 by the African American Dance Ensemble in Durham. In 1977 Davis created DanceAfrica in Brooklyn, America's largest celebration of African-American dance, music and culture.
With a lifelong commitment to dance, teaching and sharing of African heritage, he not only traveled extensively to Africa to study traditional African dance, moreover he traveled, taught and choreographed around the world to share his gift and passion.
Davis received numerous awards and honors including the North Carolina Award in Fine Arts, the state's highest honor, and several honorary doctorates including one from Medgar Evers College. He was also named as one of "America's Irreplaceable Dance Treasures: The First 100" by the Dance Heritage Coalition.
Inspired by his ensemble's motto "peace, love and respect for everybody", Baba Chuck Davis' work and legacy were both an expression of love for African and African-influenced dance, as well was a catalyst for social change, diversity and multi-cultural understanding.
Ago! Ame!