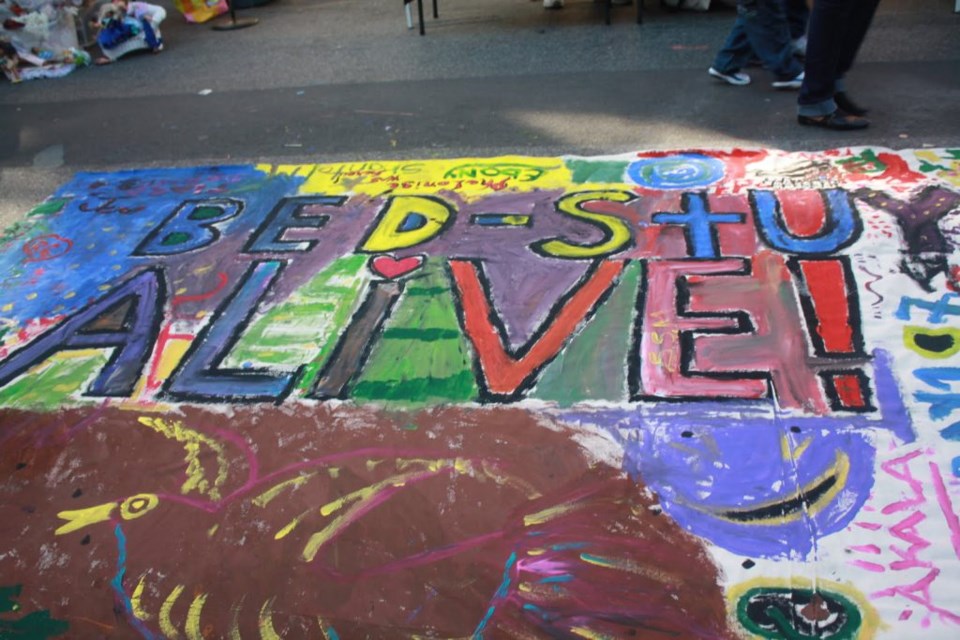 This Saturday, October 8, is the kickoff of the 12th Annual Bed-Stuy Alive!, a week-long celebration of Bed-Stuy's people, art and culture!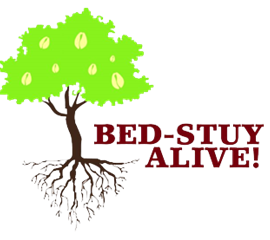 Bed-Stuy Alive! is a community development activity, promoting tourism and stimulating community pride by introducing thousands of people to the growing array of restaurants, retail shops, businesses, art and the historical significance of one the largest African-American communities in the United States.
Fulton Street, between Marcy and Brooklyn Avenues will be jumping with the Bed-Stuy Heritage Market, the Savor Bed-Stuy Food Court, and the lively Children's Village, complete with bike giveaways. The Health Pavilion will provide screenings and information, and the Community Partners' Row, with representatives from a broad range of education and social service organizations.
"We are pleased to be a part of this event, which will showcase our great businesses, restaurants, artists, and homes," stated Michael Lambert, executive director of the Bedford Stuyvesant Gateway Business Improvement District.
Bed-Stuy Alive! is an opportunity for the entire community to come out; a chance to get to know your neighborhood, know your neighbors, and know the brilliance that is Bed-Stuy!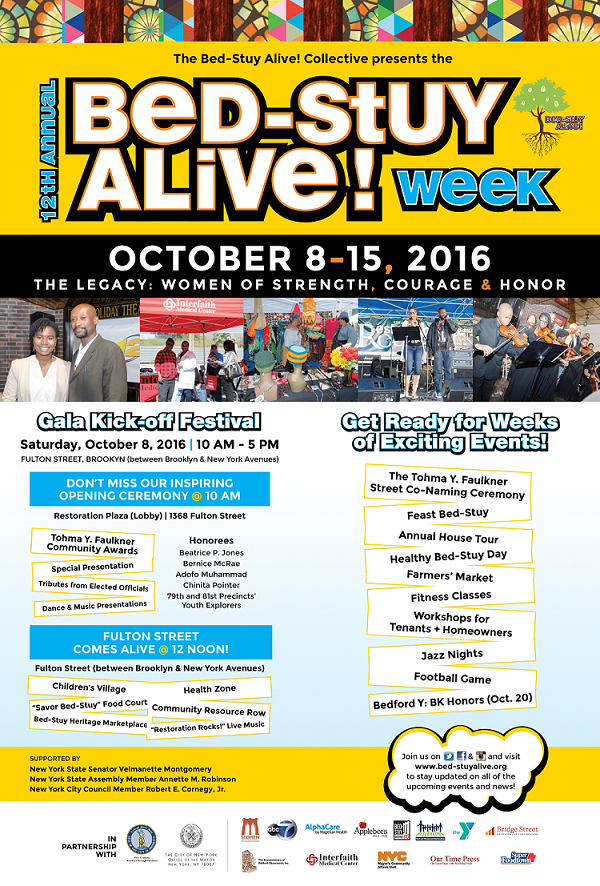 Saturday, October 8- Saturday, October 15
FEAST BED-STUY
As part of Bed-Stuy Alive! activities, the week kicks off with Feast BedStuy— an initiative of Bridge Street Development Corporation that celebrates food and drink establishments on Bedford-Stuyvesant. This year's event will highlight Tompkins Avenue, on Tuesday, October 11, 2016, starting at 6:00 pm!
You will get to know another great section of our neighborhood, as you join us for bites, drinks and off the menu items from merchants along Tompkins Avenue.
Participating businesses include:
The Bush Doctor Juice Bar, 307 Tompkins Avenue — Feast Special: $3.00 ginger beers

Peaches Hothouse, 415 Tompkins Avenue — Feast Special: Happy Hour $5 beer and wine specials and
10% off food Purchases (excluding alcohol) for dine in only.

The Meat Market, 380 Tompkins Avenue —Feast Special: 10% off coupon for use in the entire store.
Bed-Vyne Wine, 370 Tompkins Avenue (enter on Putnam Avenue): Free Wine tasting and
10% off wine and spirit purchases.

Bed-Vyne Brew, 370 Tompkins Avenue — Feast Special: Happy Hour Specials $6-$12
Bed-Vyne Cocktails, 305 Halsey Street (near Throop Avenue) — Feast Special: Happy Hour Specials $6-$12
Tumbleweed General Store, 363 Tompkins Avenue — Feast Special: 10% off purchases of $20 or more.
Brooklyn Kettle, 420 Putnam Avenue (near Tompkins Avenue) — Feast Special: Free cake slice with a coffee purchase.
Look for the Feast BedStuy sticker in the window of food and drink establishments, and enjoy signature beverages and menus called Alive! Fresh smoothies, tonics, cocktails and more that celebrate the history and spirit of Central Brooklyn and highlight the unique characteristics of the neighborhood. For more information visit www.bsdcorp.org. To RSVP for swag bag goodies, go here.
Saturday, October 8 (10:00AM-5:00PM)
GALA KICK-OFF STREET FESTIVAL Fulton Street (Between Marcy & Brooklyn Avenues)
10:00am— Opening ceremony, featuring the Tohma Y. Faulkner Community Trailblazer Awards, which will take place in the lobby of Restoration's main building. This year's awardees include:
Arts and Culture Trailblazer — Chinita Pointer, Executive Director of the Noel Pointer Foundation
Community Service — Bernice McRae, Community Leader
Economic Development Trailblazer and New Entrepreneur — Beatrice P. Jones, Owner of Good Samaritan Day Care Center and the new Honey Baked Ham and Café
Outstanding Educator — Adofo Muhammad, Principal, Bedford Academy High School
Youth Achievement — Explorers of the 79th and 81st Precincts
"We will be welcoming home our own Assembly Member, Annette M. Robinson. She has been our greatest supporter since the beginning of this project, and we are honored to have her serve as our Mistress of Ceremony once again," said Brenda Fryson, vice-chair for the event.
12:00pm— RESTORATION ROCKS concert, featuring performances by Fantastic Negrito, Ryan Davis Harris, and DJ Reborn
Saturday, October 15 (11:00am — 4:00pm)
BROWNSTONERS OF BEDFORD-STUYVESANT, INC. 38th ANNUAL HOUSE TOUR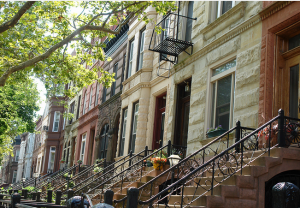 This is one of the most intimate, fun and informed exhibitions you will view of Brooklyn's magnificent brownstones. Take a tour of Bed-Stuy's preeminent brownstones, survey the architecture, listen to the history and step inside, where a handful of residents will welcome you into their homes.
Schedule of House Tour Events
9 am- 10:30 am: Free Homeowners Workshop: Boys & Girls High School Auditorium
10:30 am - 3:30 pm: Bed-Stuy Bazaar: In front of Boys & Girls High School
11 am - 4 pm: Self Guided House Tour - Rain or Shine!
*NO PHOTOS OR VIDEOS ALLOWED!
Tickets may be purchased here for $20 or for $25 on-site. The tour is organized by Brownstoners of Bedford Stuyvesant Inc. and starts at Boys and Girls High School, located at 1700 Fulton St.