Celebrate Mexico's beloved 3,000 year-old tradition ' Dia de los Muertos' with performance, storytelling, art and hands-on activities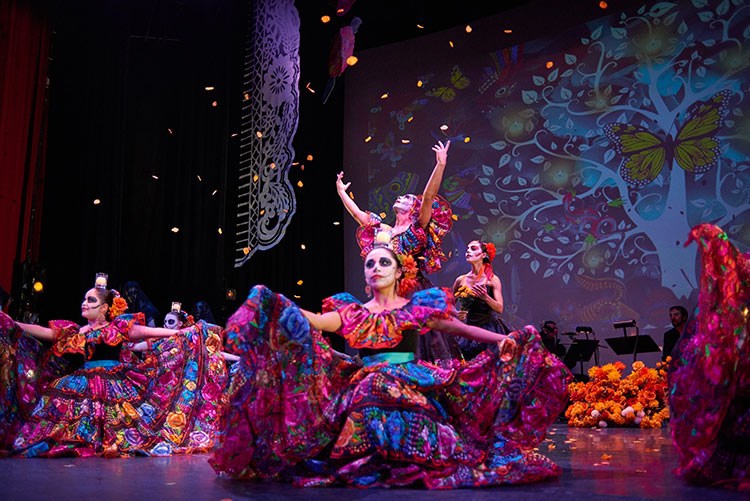 On Saturday, October 29, the Brooklyn Children's Museum celebrates Dia de los Muertos, Mexico's beloved 3,000 year-old tradition that remembers friends and family members who have passed away. Believed to be a time when the spirits of deceased loved ones revisit their homes, the celebration features lots of skeletons and skulls, all considered joyous rather than ghoulish. Assured that the dead would be insulted by mourning or sadness, Dia de los Muertos celebrates the lives of the deceased with food, drink, parties and activities the dead enjoyed in life.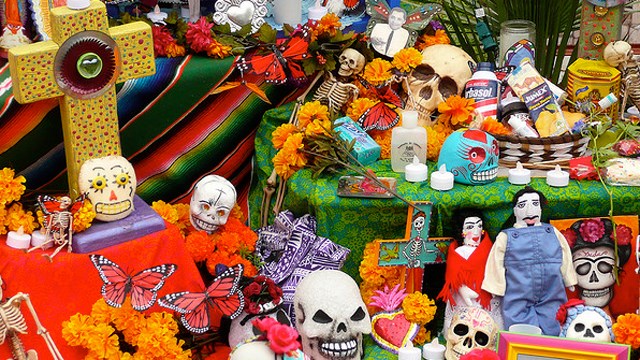 Children can celebrate the day with a packed program of art, performance, storytelling and hands-on activities at the Brooklyn Children's Museum. An ofrenda, a collection of objects placed on an altar during Dia de los Muertos celebrations made by artist Mayra Palafo, will be on display in the museum's lobby gallery.
Papel Picado Art-Making |10:00am — 12:00pm
Papel Picado is a decorative craft made out of paper cut into beautiful designs. It is considered a Mexican folk art. Families can join visiting artist Mayra Palafox to create their own papel picado decorations!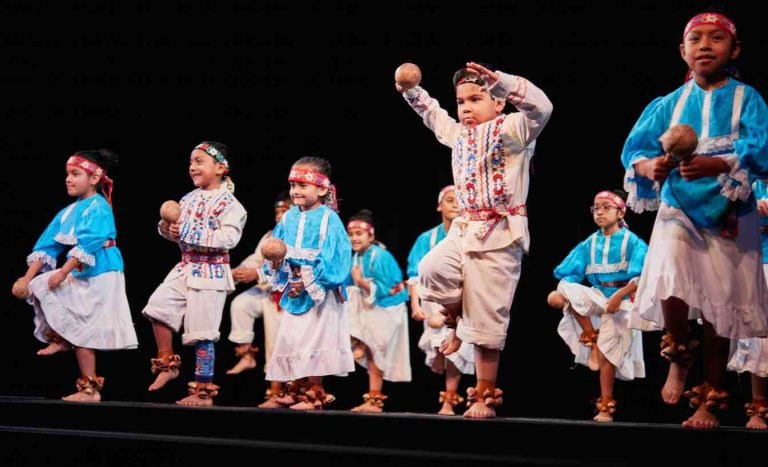 A Bailar with Calpulli Mexican Dance Company |11:00 — 11:30am, 12:00 — 12:30pm
Join Calpulli Mexican Dance Company for a performance workshop that celebrates the rich cultural history of Mexican and Mexican-American cultural heritage.
Holding History |11:00am — 1:00pm
Explore the arts and culture of Mexico through the museum's touchable collection. Visitors are invited to explore pattern, texture, and material through handling real museum objects and learning about their origins.
Storytelling |12:00 — 12:30pm, 1:30 — 2:00pm
Enjoy a reading of Just a Minute: A Trickster Tale and Counting. This book celebrates the rich traditions of Mexican culture, and offers an introduction to counting in both English and Spanish.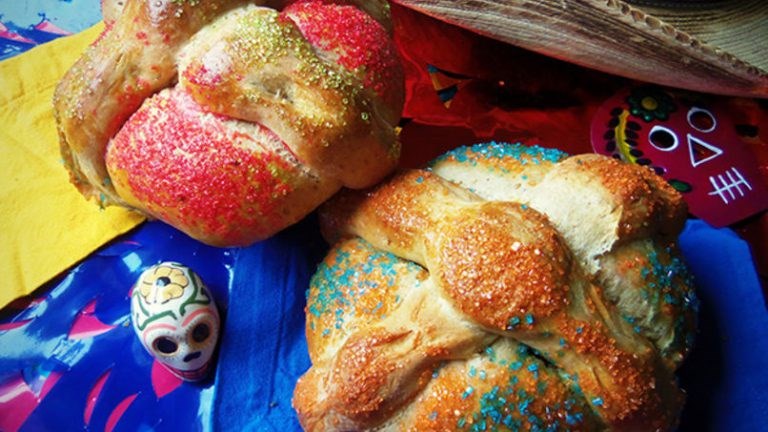 World Brooklyn: Don Paco López Panaderia |1:30 — 2:00pm, 2:30 — 3:00pm
Led by a chef in the Global Market's replica of the Don Paco López Panaderia, children will learn how to make some pan de muerto, the specialty bread of Dia de los Muertos!
Live Animal Adventure |4:15 — 4:45pm
Visitors can learn about animals found in Mexico, featuring the museum's own horned lizard, which you can touch!
Brooklyn Children's Museum Dia de los Muertos | Sunday, October 29, 10:00am — 5:00pm | $11 (for tickets, go here.)