For those Central Brooklynites mourning the loss of the popular Dekalb Market (closed two summers ago) in Fort Greene, take comfort in knowing something similar is underway!
MGB POPS—an outdoor pop-up market located on Mother Gaston Boulevard in Brownsville—is preparing for its 2015 summer debut on Friday, May 29. Similar to Dekalb Market, MGB POPS will offer locals a convenient place to patronize indie vendors, sample the products of popular retail brands, view the works of local artisans, listen to music, poetry and soak in fresh vibes.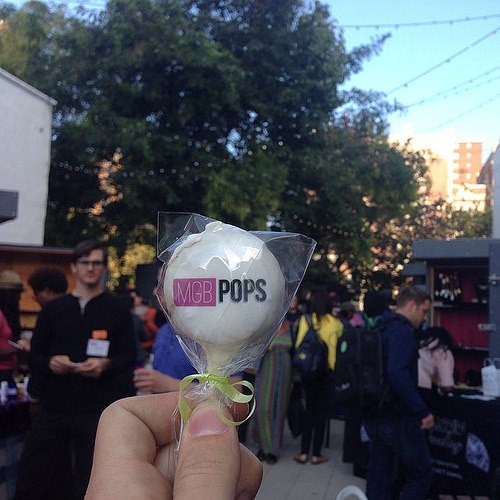 MGB POPS first opened fall 2014 inside an empty lot on Mother Gaston Boulevard between Sutter and Pitken avenues, with the support from the New York City Economic Development Corporation and the Brownsville Partnership. This year, the mini-marketplace will open beginning spring through the end of fall, with more fashions, more food and more fun.
To ensure the pop-up market's continual success this year, its organizers are going harder on programming and public awareness, said Tai Allen, marketing director with Kladé Group, the agency brought in to help shore up MGB POPS' programming and outreach.
"I know that most of my friends from Brownsville go to Bed-Stuy to hang out," said Allen. "We are trying to tell vendors and local artists do something here; spend your money here. We need people who have come out of Brownsville to come home and do stuff for your 'hood."
Cherisse Absali Ahyew, who works for the Brownsville Partnership and is project coordinator for MGB POPS, said the outdoor market was an outgrowth of a conversation during a Hope Summit by the Brownsville Partnership in 2012.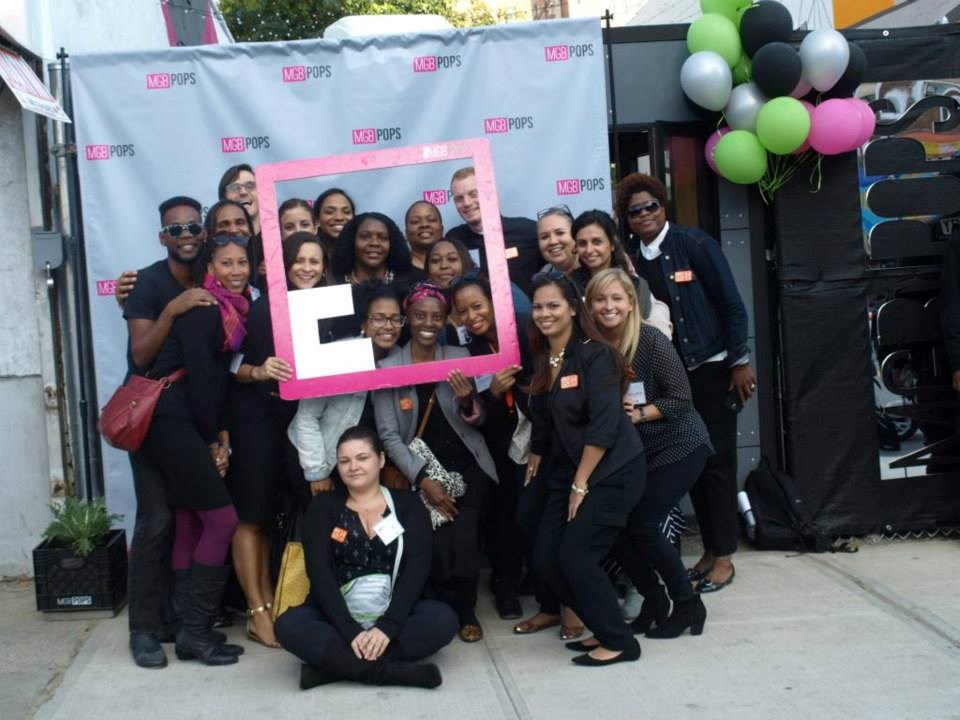 "At the summit we asked residents, what they'd like to see more of in Brownsville. And what kept coming up was more diverse food and retail options in their neighborhood," said Ahyew.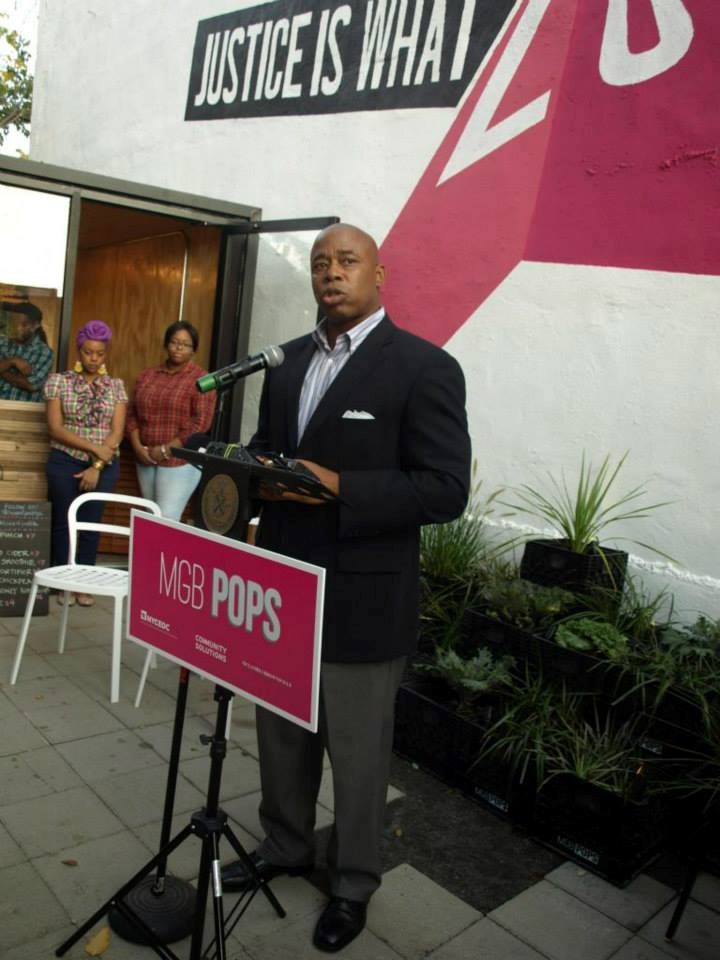 "And that's how it started. Then the NYC Economic Development Corporation had a RFP for the vacant lots program. We partnered with Ocean Hill Neighborhood Improvement Association to write the proposal, and it was granted."Construction started on the project the following year, and MGB POPS opened in October, with a ribbon cutting by Brooklyn Borough President Eric Adams.
"So this is a pilot program. And so far, so good," she said. "I really like the project."
In its first year, the project opened only on weekends (Friday through Sunday). This year, MGB POPS opens May 29 — November 28, and will run Fridays, from 4:00pm — 8:00pm and Saturdays, 1:00pm — 5:00pm, as well as Mondays through Thursdays as a safe public space or for local organizations to use for meetings, yoga sessions or as a multi-purpose space.
Allen said, if things continue to go well this summer for MGB POPS, they are hoping to open other locations throughout Brownsville and East New York.