I know, I know - Russia is all over the news right now. And not for nothing: with little Trump meeting up with Muscovites like a Fort Greene coffee klatch, tampering in the most recent presidential election and the Russian owner of the Brooklyn Nets running the team like an AAU squad, we're seemingly super entrenched in Ruskie bidness.
Sure, this weekend might not be giving us Russian temperatures, but don't take the Brooklyn summer weekends for granted! There's a good chance that the winter will be Game Of Thrones-level cold, so get it while the getting is good!
Maybe you're thinking of having a few 40s of Rose this weekend, to which I say NO! Of course, if you're a red-blooded gentrifier, pillager of communities and all around bung-hole, then yeah: have at it! I write these columns because the freakin' weekend is a once a week situation and I, like you, endeavor to make it the bestest ever...all the time.
With that said, here are some events that are super worthy of checking out this weekend.
Foodie Fridays, Island To Island Brewery, 642 Rogers Avenue, Friday, 6:00pm-Midnight, Free (PLG)
Are you a foodie? Not in the overused sense but more as in it's original connotation, people who love to experience new food at new places, with new people and solid friends? Well, Island To Island Brewery is a great spot for said foodies as it introduces new beers and adult beverages, and pairs them with interesting pop-up food items for a deliciously delectable date nite, an afterwork get-together or a backyard hangout - certainly a great alternative to getting comatose on your couch on a Friday night.
Dale View Biscuits and beer in the beautiful Island To Island space is such a treat, I'm happy to provide the DJ soundtrack to your Foodie Friday, pairing the tunes with new selections of beer and ciders from in-house creations to classically curated beverage brands and biscuit sammies like the avocado and tomato, which I will consume upon entering the building!
Click here for more information and meet me in the backyard!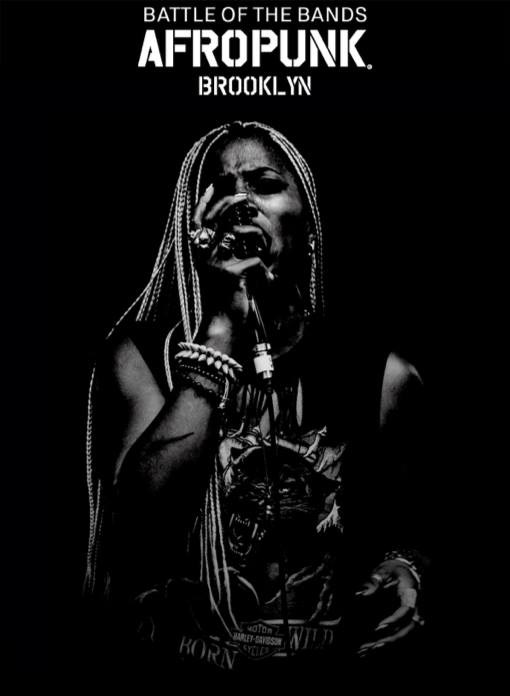 Afropunk Battle Of The Bands, Knitting Factory Brooklyn, 361 Metropolitan Avenue, Thursday-Saturday (July 26th-29th), $5 (Williamsburg)
Afropunk is coming, Afropunk is coming...don't say I didn't help you get in front of the buzz and peep the up-and-coming bands that will rock your snot box on the small stage, and prolly kill the big stage in a year or two! It will make you the darling of your next rooftop cookout when you casually mention how you saw Tamika And The Slay or Amalia Watty in July, while dropping a 40 of Rose.
Not sure if you trying to cop festival tickets - they're not cheap - but for the price of a buggy bodega sandwich and free can of off-brand cola you can see something fresh!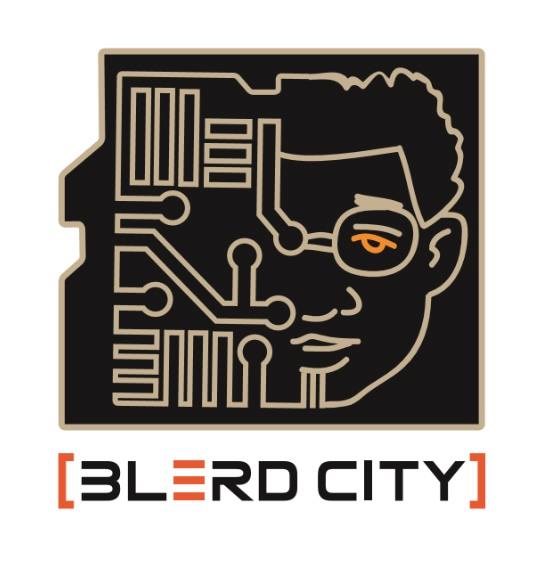 Blerd City Con, The Dumbo Spot, 160 Water Street, July 29th-30th, $28-$45 (Dumbo)
Taken from the Blerd City event page:
BLERD CITY CON
The 2-day conference takes place from July 29 - 30, 2017, to celebrate the Nerd in you through panels & workshops of art, science, film, comic books, & technology at five venues in the Dumbo area of Brooklyn, making this truly feel like a Blerd take over.
Clairesa Clay, the founder of BLERD City Con, has a simple and inspired mission: "I want the audience to experience Horror, Science Fiction, and Fantasy by the talents of leading African Diasporic filmmakers, writers, coders and creators who are serving the community of Black and Nerdy."
Blerd City Con offers a whole bunch of activities, which are too lengthy for me recap, but click here for the Eventbrite page for the full itinerary and tickets.
Live From The Trap BBQ NYC, The Well, 272 Mesorole St., Saturday, 3:00pm - 10:00pm, $20-$25 (East Williamsburg)
Calling all trappers, calling all trappers! Ok, maybe not folks actually trapping, because they might not have time to party since the trap business is a full time occupation. If you're not knee deep in a trap house (designing, producing, cooking, etc), but like trap music and the trap culture, this is the party for you. There is a free BBQ - as long as supplies last, so get there early.
Click here to get more information and to buy tickets.
If you go, take some pictures of the "live trap inspired art" because that sounds like something to share!
Bass Ritual, 1166 St. Marks Avenue, Saturday, 9:00pm, Free (Crown Heights)
Sometimes you just need to get down with a movement, let it take you for a ride and enjoy the thrill. Bass Ritual is that movement! It's smashing it in Crown Heights and it's a lit alternative to promoting bullet holes and 40s or Rose in a neighborhood, beloved for it's Caribbean culture, stoop life and classic brownstones.
This Saturday the monthly Bass Ritual party is being taken over by Global x Booty Bass DJ's Banginclude, Maxx and EJ, Mokanno and Vice Royale. The secretive monthly party is opening its doors and membership to the public for the first time. Bring your MASKS!
R & She, C'mon Everybody, 325 Franklin Avenue, Saturday, 11:00pm-4:00am, $5-$8
Women rock! Ok, that's super obvious... but women that sing R&B are a special brand of singer. R&B gives you everything: love, life, Mary J Blige, passion, motherhood, no-good dirty male THOTS acting up, Aaliyah, Jill Scott - all that and a bag of Badu! This party originated in London Town, but even if you've never been to Old Blighty, you can still sweat it out to the jams NOT made by a man. Did that sound harsh? Wait, am I a feminist? Not sure, but hit this party and dance like no one is watching, besides all of your Instagram followers and Facebook friends! Click here for more information.
Now that you are in the know: have fun, tip your bartenders and get weird for the weekend!