Lil Haiti is looking to carry the momentum from a busy 2020 into the new year.
This year, the Crown Heights rapper has released new music, kept up his day job in a Brooklyn hospital, welcomed a new baby and helped his fans struggling because of the pandemic by buying them meals over Instagram.
And before the year is out, the rapper -- nee Andre Fils -- has more plans to give back, holding a holiday coat giveaway on Dec. 14 in partnership with Daniels Leather.
"Early on in my life when I was in Haiti, my mom used to send me stuff and I would give to the less fortunate," Fils said. "That's what we're going to continue to do, build a legacy of giving back to the people."
In the new year, that giving will come in the form of the rapper's recently announced new EP, Big Zoe Vol. 1. The album comes after the success of the music video for Fils' 2019 hit Panicking as well as a run of singles, including November's Poland Spring.
Despite this prolific output, Fils has been equally busy with his job in a Brooklyn hospital as a respiratory therapist, which he has done for about six years. The essential worker said that he mostly heard of the horrors of COVID-19 from colleagues, as the February birth of his second child kept him out of work until May.
"I was getting phone calls from my colleagues telling me, 'Listen, if you could take more time off, then do that, don't come back'," he said.
He has also used the slowed pace of life in quarantine, as well as the break from performing, to spend more quality time with his wife and children. "I feel like the world has stopped for us to get ourselves together," he said.
Born in Haiti, Fils was inspired early on by Defile Kanaval, the traditional Haitian Mardi Gras parades that would take place annually in his hometown of Jacmel. At the age of five, he decided to create his own carnival band, eventually recruiting older kids in the neighborhood to join in.
"Every other weekend we would have the whole block going crazy," he said.
Fils moved to Crown Heights when he was ten, leaving the band behind and absorbing the music of super-producers including Timbaland and Dr Dre. He began producing music himself after the passing of his father in 2006.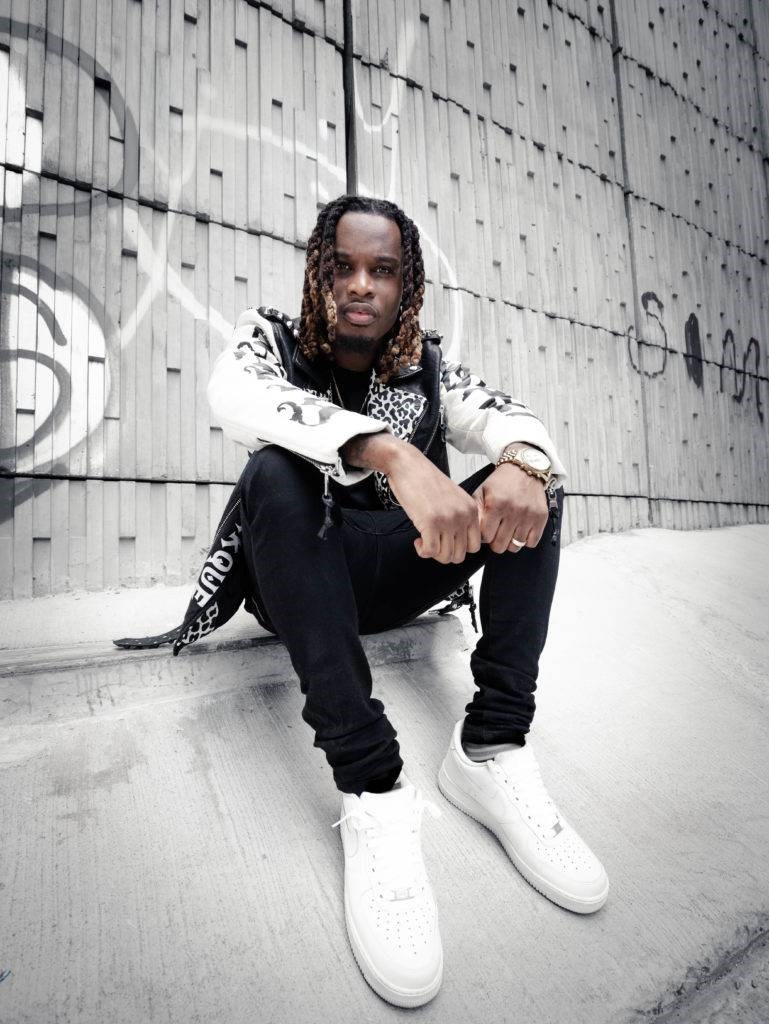 "We saved up money and then I started buying equipment. I bought a Reason [sampler] from one of those dudes that was selling it under the table," Fils said.
Rapping wasn't originally in the plans for Haiti, who said he was as influenced by smooth R&B as he was by the iconic rappers of his home borough like Jay-Z and Notorious B.I.G.
"I didn't really see myself being a rapper," Lil Haiti told Power 105.1 last month. "Then I noticed that the production I was creating and giving out to artists -- they wasn't really connecting with it. So I started doing things for myself."
Now, Fils is finding recognition as a rapper in ways he never would have expected.
Panicking, which has gathered over 10 million streams across all platforms, was featured on the prominent Spotify playlist Beast Mode. "I had one of my ex bosses hit me up [and say] 'Yo, I'm in the gym right now working out and your song just popped up'," he said.
As for his colleagues at the hospital, Fils said "they always gonna be the biggest fans."
You can check out Lil Haiti's music on his Spotify page.