It was a close game in the first three quarters, but the Brooklyn Nets pulled ahead in the fourth quarter to defeat the Orlando Magic 124-104 on Tuesday night at Barclays Center.
The Nets victory featured balancing scoring led by guard Spencer Dinwiddie, who scored 29 points and made 9 assists and forwards Cam Johnson and Mikael Bridges, who scored 20 and 21 points, respectively.
With guards Cam Thomas and Ben Simmons out, the Nets turned to team ball with six players in double figures.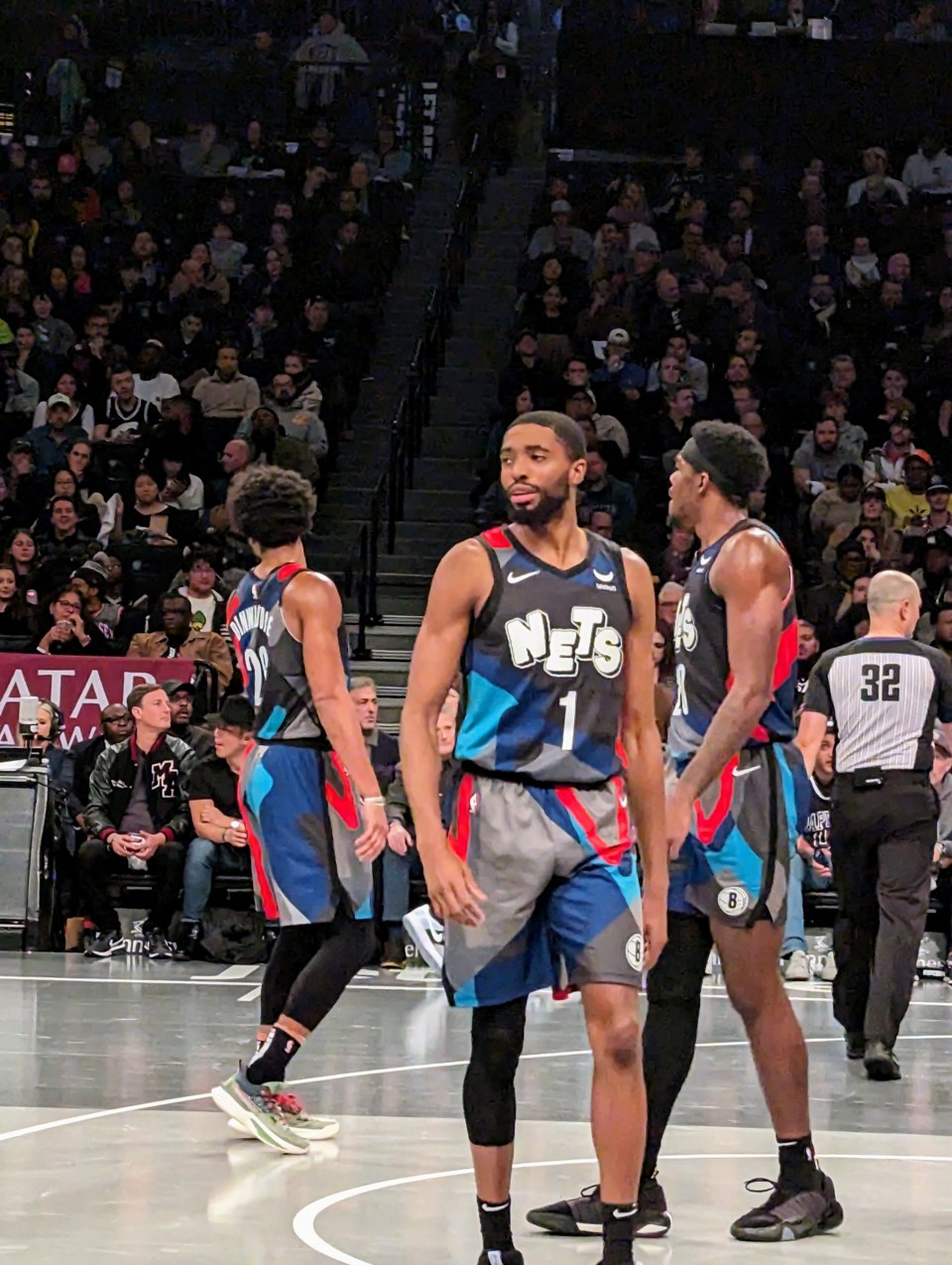 It was nip and tuck for most of the game, with the Nets holding a thin 88-86 advantage at the end of the third. Brooklyn went on to outscore Orlando 36-18 in the final frame, sparked by an aggressive defense that made Orlando's offense disappear.
Orlando shot 28.6 from the field and 15.4 from the 3-point line in the fourth quarter and was put away when the Nets went on a 25-11 run from the start of the fourth quarter to the 4:22 mark, forcing Magic coach Jamahl Mosley to call a timeout with the score 113-97.
The Nets were built to play with pace, but Simmons — the pacesetter — has been on the bench in street clothes after suffering nerve irritation in his back in the Los Angeles Clippers game on Nov. 8. So, the Nets have used aggressive defense to create turnovers and initiate fast breaks.
With Simmons playing, the Nets are really good at fast breaks, ranking second in the league. Without him, they struggle in this area, ranking 22nd prior to Tuesday's game.
The victory over the Magic saw Brooklyn rack up 35 fast-break points and put pressure on Orlando's ball handlers, which resulted in turnovers and fast-break opportunities.
The previous two seasons could be qualified as an expensive headache at Barclays. The Nets had three superstars and a Hall of Fame coach, but weird energy and no chemistry.
Eventually, after all the trade requests were granted, Brooklyn was left without any proven stars, but they've regained the chemistry, camaraderie and culture that the team had before Kevin Durant, Kyrie Irving and James Harden were on the team.
That chemistry worked against the Magic, but it might not yield the same results against more experienced teams — on Magic, the average age of the primary players (Cole Anthony, Anthony Black, Jalen Suggs, Paolo Banchero) is 21.25 years.
Nets are now 2-1 in group play for the NBA In-Season Tournament, putting them in second place in the East. Their next game is Thursday, Nov. 16, against the Miami Heat.