The Brooklyn Nets don't have a superstar player the team can turn to in crunch time. There is no otherworldly talent who can grab the ball and drag the team to victory.
Yet the team still salvaged a victory on Nov. 12 when the Nets defeated the Washington Wizards in a 102-94 win at Barclays Center.
Without a superstar, the Nets rely on a system of a 10-man rotation that goes deep to get the needed production and points. Nets forward Mikael Bridges gave a burst of superstar production late last season after being traded to Brooklyn from Phoenix, but he has not recovered that form so far this season.
Bridges is a defensive specialist who blossomed into a high-level two-way player after he was dealt to Brooklyn in the trade that sent Kevin Durant to Phoenix.
Two Nets guards, Ben Simmons and Cam Thomas, were sitting out the Nov. 12 game with hip and ankle injuries, respectively. Thomas is averaging 26.8 points this season, and his production was sorely missed.
Replicating those points was difficult for the Nets, as Bridges tried to pick up the slack by scoring 27 points, but it took 27 shots to get there. He was 11-29 overall and a dismal 2-14 from the three-point line.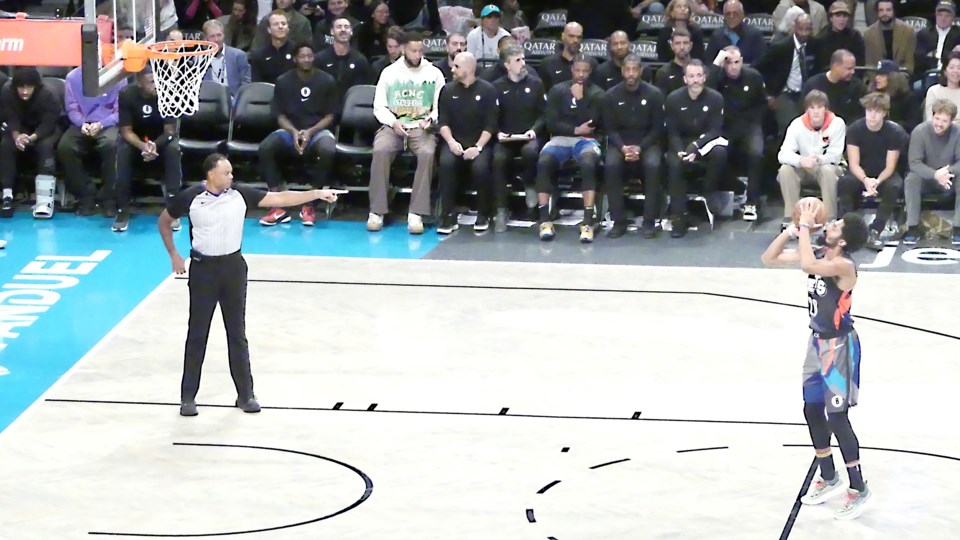 Simmons brings pace and fast break points to the team, but without him on the floor, the Nets only scored 11 points in transition on Sunday against the Wizards.
The Brooklyn team plays fast, even though they lack long-range shooters. Simmons grabs 8.2 defensive rebounds per game, allowing him to start fast breaks before the opponents set up their defense.
It's difficult for the Nets to manufacture points in their half-court offense. So without Simmons, the Nets got an ugly win that was nearly an uglier loss. Both teams shot the ball horribly from the field, with the Wizards mustering just 15 points in the first quarter.
The Nets shot 37.8% from the field for the game and just 24.5% from the 3-point line, while the Wizards shot 37.5% from the field and 24.4% from the 3-point line. It was a tight contest of bad shooting all game until Brooklyn went on a 15-point run in the final frame to win the game.
Bridges took 12 shots in the fourth quarter, yet only scored 10 points on heavy shot volume, including 1-4 from the 3-point line in the final quarter.
The Nets looked relieved to walk away with a victory over a team at the bottom of the conference.
The game against the Wizards was not a tournament game, so the win pushed the Nets record to 5-5 on the season and still 1-1 for the tournament.
Their next game is Tuesday, Nov. 14, against the Orlando Magic at Barclays Center.