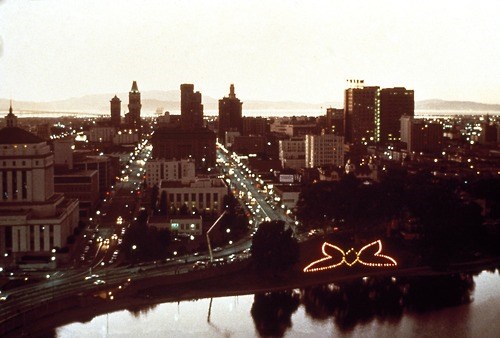 On Saturday, April 26, at twilight, artist Judy Chicago will present a monumental pyrotechnic performance entitled, A Butterfly for Brooklyn,in Prospect Park's Long Meadow.
The outdoor presentation is part of the exhibit Chicago in L. A.: Judy Chicago's Early Work, 1963-74, on view at the Sackler Center at the Brooklyn Museum through September 28, 2014.
A Butterfly for Brooklyn will transform the imagery the artist used in The Dinner Party into a twenty-minute fusion of color and dazzling visual effects that will measure approximately 200 by 180 feet and will appear to levitate, swirl, and move.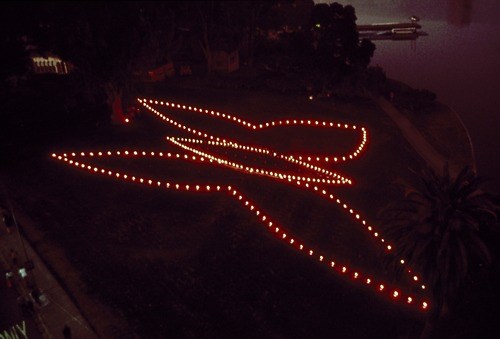 Recent pyrotechnic performances by Judy Chicago were presented in California as a part of the J. Paul Getty Museum's critically acclaimed 2011-12 curatorial initiative Pacific Standard Time.
These recent fireworks pieces were inspired by an increasingly complex series of works called Atmospheres that Chicago created at various West Coast locales between 1968 and 1974.
The final piece in that series, presented on the shores of Lake Merritt in Oakland, was the last environmental work she would complete for more than three decades.
WHAT: Fireworks Performance by Artist Judy Chicago
WHEN: Saturday, April 26, 7:30pm
WHERE: Prospect Park in Brooklyn, Long Meadow