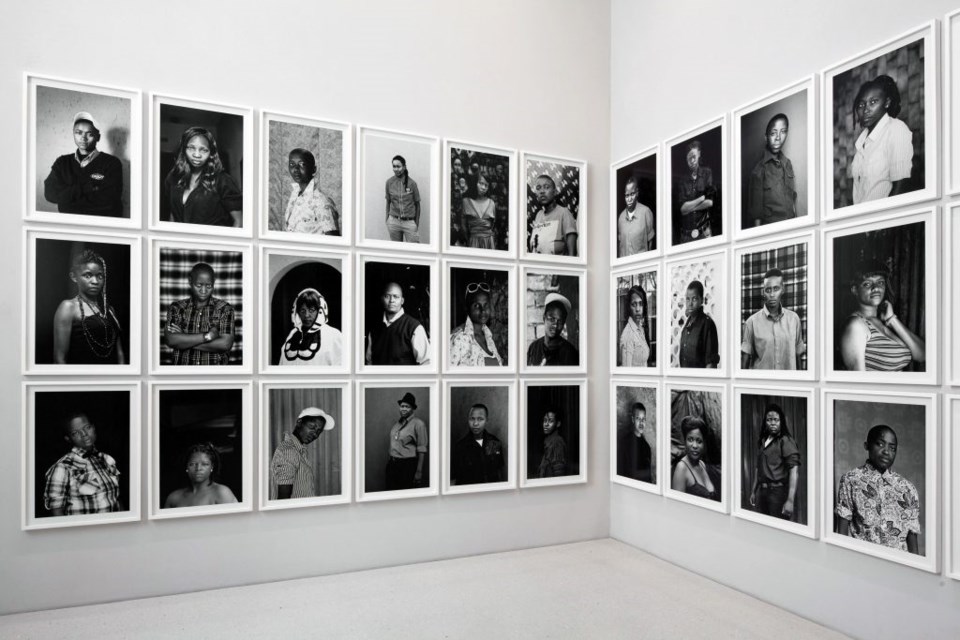 Zanele Muholi: Isibonelo/Evidence, showing now at the Brooklyn Museum, is the most comprehensive museum exhibition to date in the United States devoted to the critically acclaimed South African artist and activist Zanele Muholi.
Through her work in photography, video, and installation, Muholi has dedicated herself to creating visibility for the black lesbian, gay, bisexual, transgender, and intersex (LGBTI) communities of South Africa. This important exhibit has been extended and is now scheduled to close on November 8, 2015, announced the museum.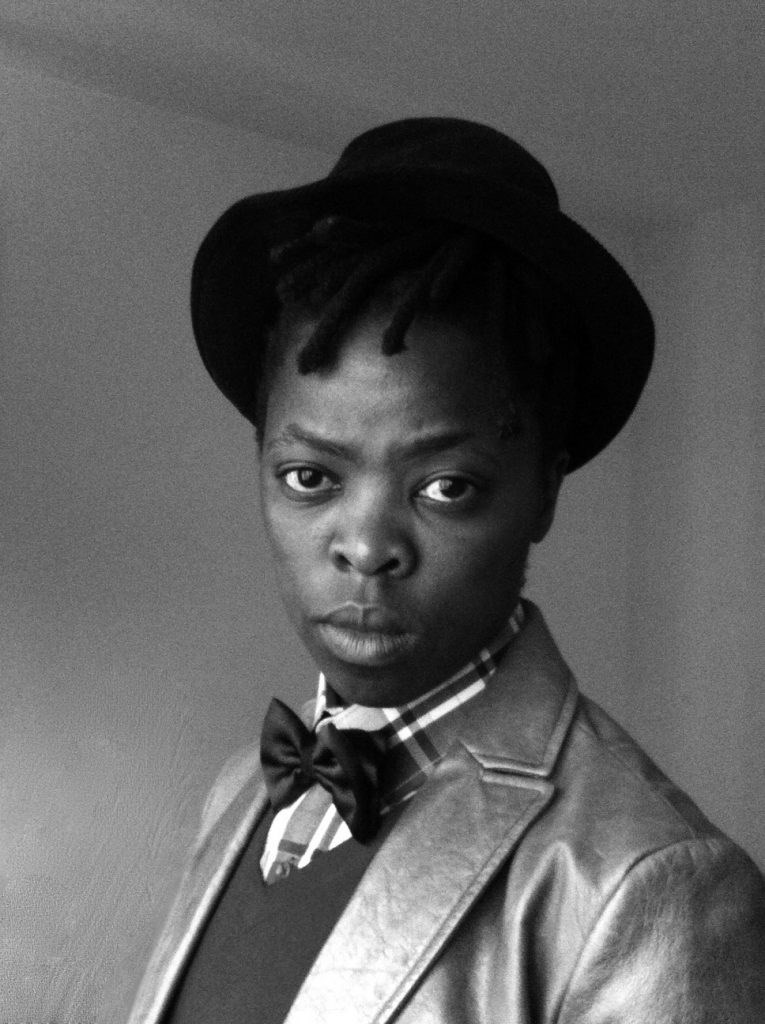 Zanele Muholi: Isibonelo/Evidence includes eighty-seven pieces created between 2007 and 2014, features the renowned Faces and Phases series, an ongoing portrait project that documents the breadth of identities contained within this community. It also presents Muholi's video Being Scene, which focuses on intimacy and daily life within her circle. Also featured is the Weddings series, which captures in photographs and video the joyful same-sex unions of her friends.
Born in 1972 in Durban, South Africa, the youngest of five children, Muholi is a tireless community organizer as well as a respected artist committed to sharing the voices of the South African LGBTI community with the wider world. In the Faces and Phases series, in particular, she uses firsthand accounts to speak to the experience of living in a country that constitutionally protects the rights of LGBTI people but often fails to defend them from targeted violence.
I continue to bleed each time I read about rampant curative rapes in my 'democratic' South Africa. I bleed every time queer bodies are violated and refused citizenship due to gender expression and sexual orientation within the African continent. I constantly bleed when I hear about brutal murders of black lesbians in our townships and surrounding areas. I'm scarred and scared as I don't know whose body will be next to be buried. I bleed because our human rights are ripped. I cry and bleed as mothers, lovers, friends, relatives lose their beloved ones, let alone the children that become orphans because of trans/queerphobic violence. We bleed, our life cycles invaded, we bleed against the will of our bodies and beings.
Zanele Muholi in Autostraddle
Muholi is the recipient of several important international awards, including the 2013 Carnegie International Fine Prize.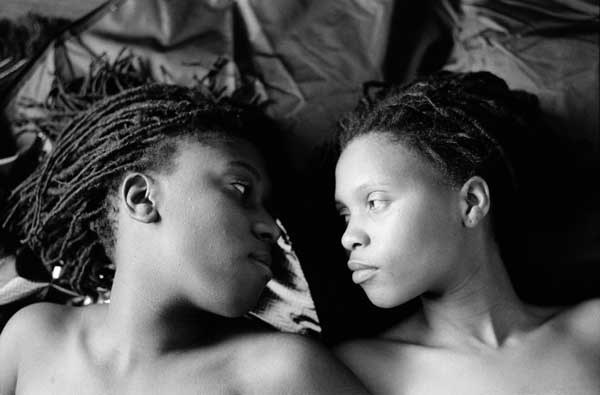 Related programming to the exhibition include:
Thursday, October 22, 7:00pm: Conversation: Zanele Muholi and Binyavanga Wainaina:
South African visual activist Zanele Muholi and Kenyan writer Binyavanga Wainaina discuss the current state of arts, literature, education, and LGBTI rights across Africa. Sharing a dedication to supporting home-grown artistic talent, these two progressive leaders share perspectives from their respective homes and their global travels. Presented by the Elizabeth A. Sackler Center for Feminist Art.
Saturday, October 24, 2:00pm: Panel Discussion: Rethinking Gender and Revealing New Paths
Using the exhibition Zanele Muholi: Isibonelo/Evidence as a starting point, panelists explore gender as an ever-evolving concept and discuss the importance of providing positive models for multiple gender expressions. This intergenerational conversation considers gender within the context of multiple identities, including race, religion, and family.