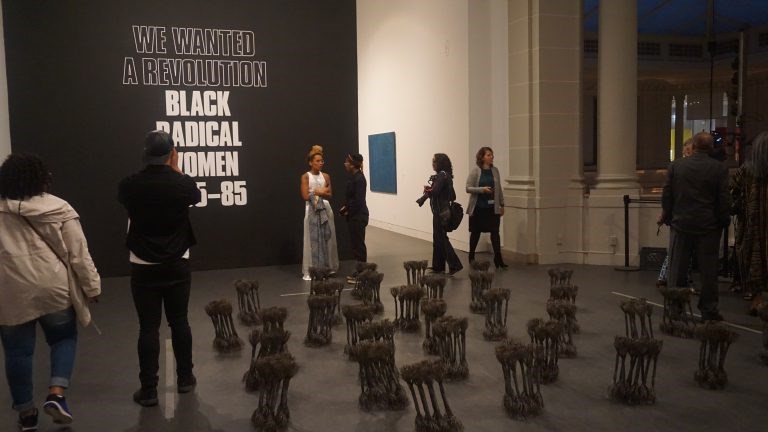 A newly-opened, mixed-media exhibition at the Brooklyn Museum pulls back the curtain on the black woman's experience during the mid 1960s' rise of second-wave feminism, a largely white, middle-class movement that ignored the black working-class poor.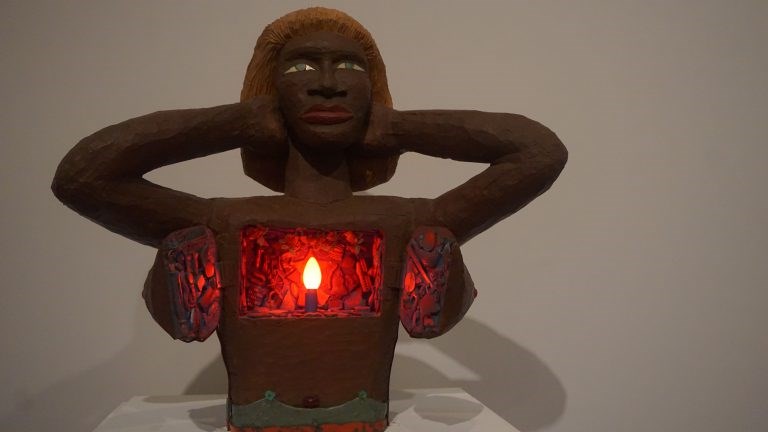 In 'We Wanted a Revolution: Black Radical Women, 1965-85,' (on view through September 17, 2017) curators Catherine Morris and Rujeko Hockley sourced photography, paintings, sculptures, prints and more from over 40 black female artists.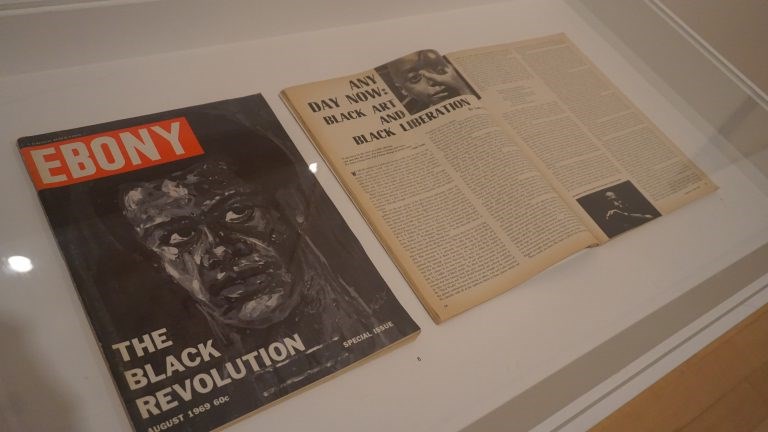 Among other ephemera from the Civil Rights era is a 1969 back issue of Ebony magazine devoted to 'The Black Revolution.' The cover features a painting of an Afro-wearing young man, "fiercely proud of all that is entailed in being black," - emblems of the 1966 Black Power movement in which civil rights leaders rallied the African-American community around a shared sense of racial pride and self-respect that spurned slogans like soul singer James Brown's 'Say it loud, I'm black and I'm proud.'
While black artists' collectives began mushrooming in the 1960s, they largely excluded women. Featured in the show are the three female artists who founded, in Brooklyn in 1971, one of the earliest black women's art groups.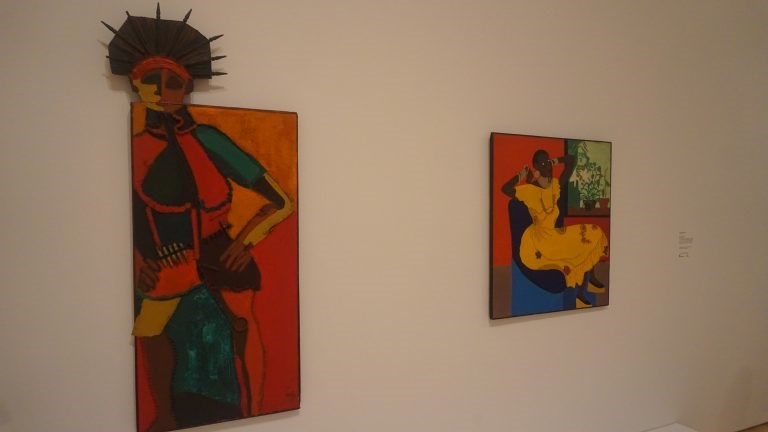 In Revolutionary Sister, Dindga McCannon confronts the dearth of heroic female figureheads by portraying a woman warrior sporting a dramatic headpiece made from recycled mini flagpoles. The rest of her is rendered using items from the hardware store - "another place where women were not welcome," McCannon wrote.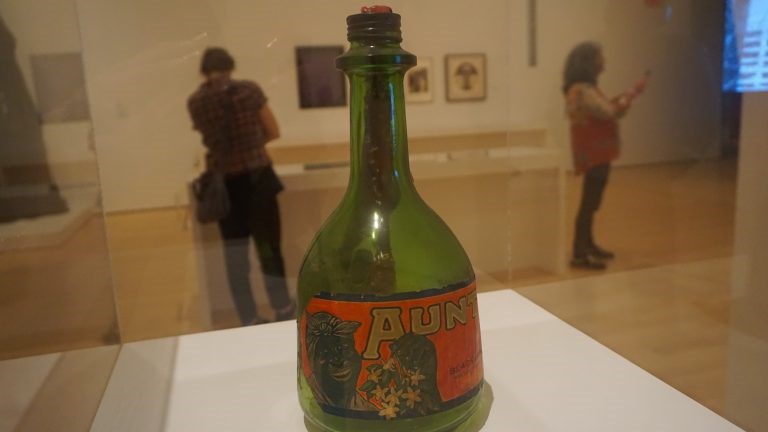 Meanwhile, Betye Saar's The Liberation of Aunt Jemima: Cocktail takes a blunt jibe at the exclusion of black women from mainstream feminism. The California wine jug bears an image of a "mammy" on one side and the Black Power fist icon on the other, and looks as if it ought to be lobbed like a grenade.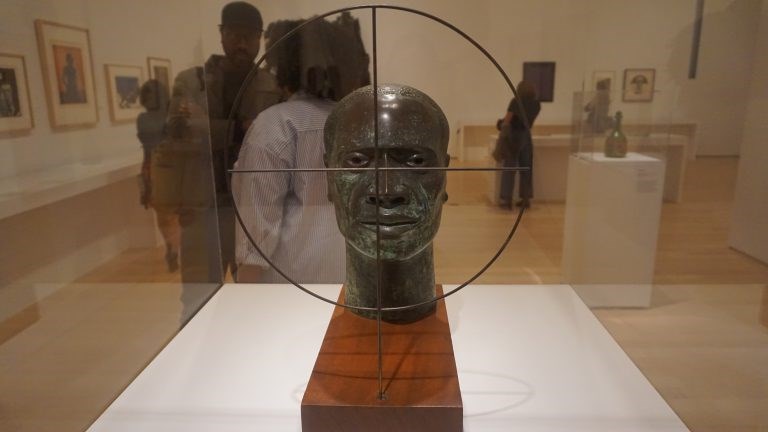 In a haunting representation of racially motivated police brutality, graphic artist Elizabeth Catlett renders a bronze bust of a black man caught in the crosshairs of a rifle scope. Inspired by the killing of Black Panther activists Fred Hampton and Mark Clark by Chicago police officers in 1969, the piece is titled simply 'Target.'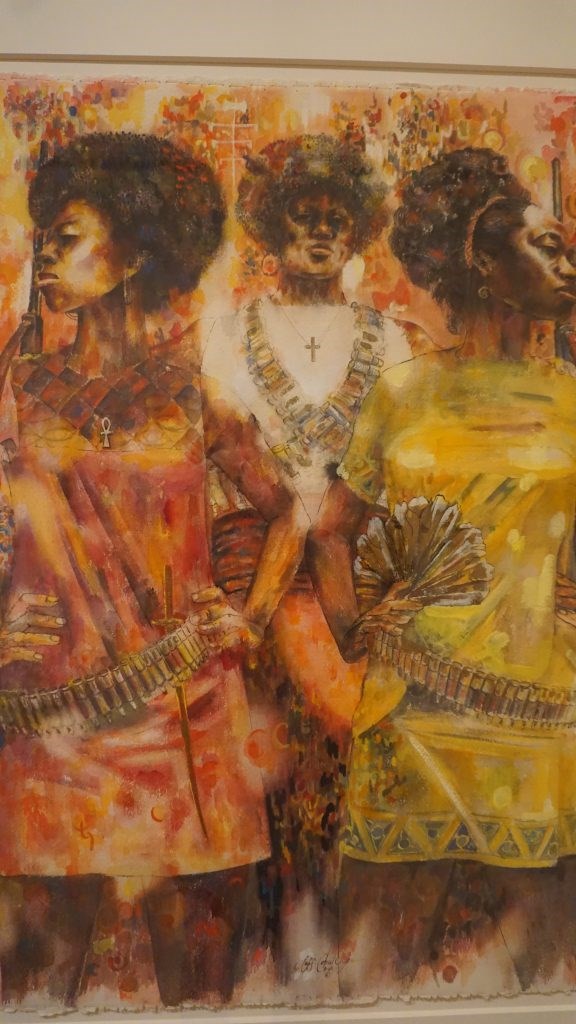 In an adjacent wing of the gallery, color-splashed prints deck the walls. Cheaply made and easily disseminated, prints were used in the Black Arts movement, an artistic offshoot of the Black Power movement, to share political ideas.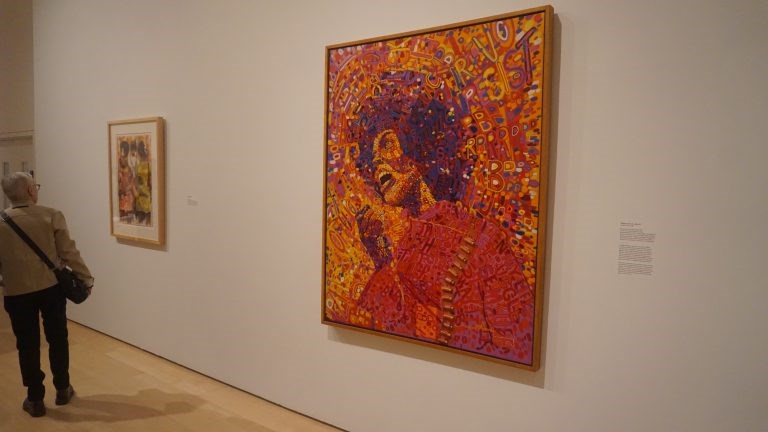 One painting commanding copious attention was Revolutionary, Wadsworth Jarrell's depiction of radical activist and intellectual Angela Y. Davis, who popularized the notion of the "prison industrial complex." As a teenager, she organized interracial study groups, which were broken up by the police.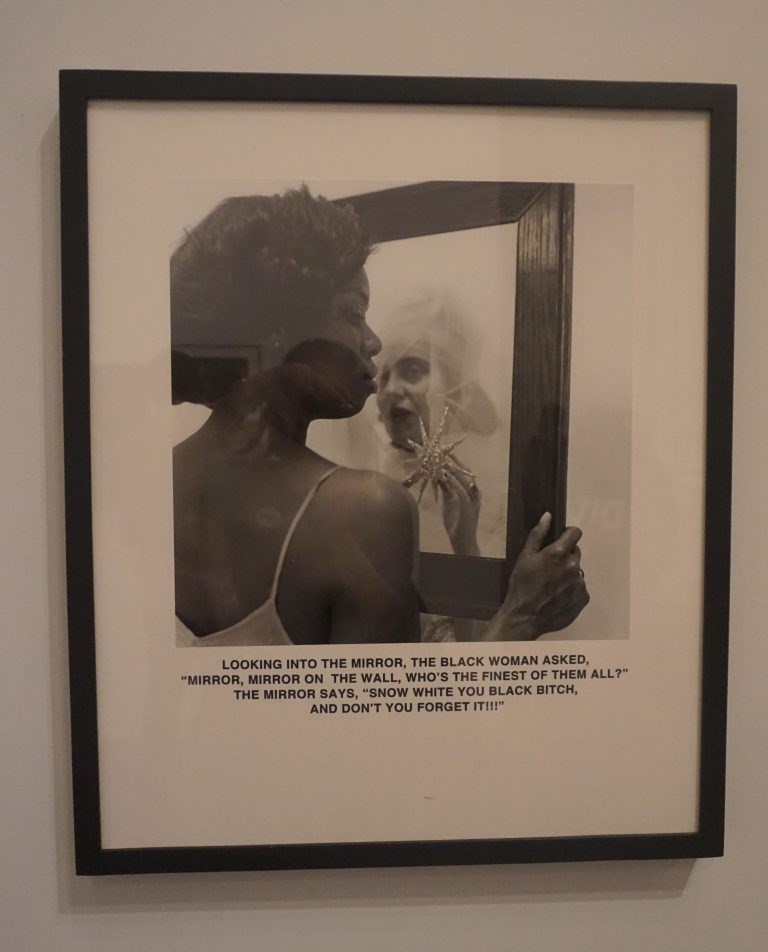 Photographer Carrie Mae Weems' work remarks on the universality of Western beauty ideals foisted upon black women in an abstraction of Snow White's talking mirror.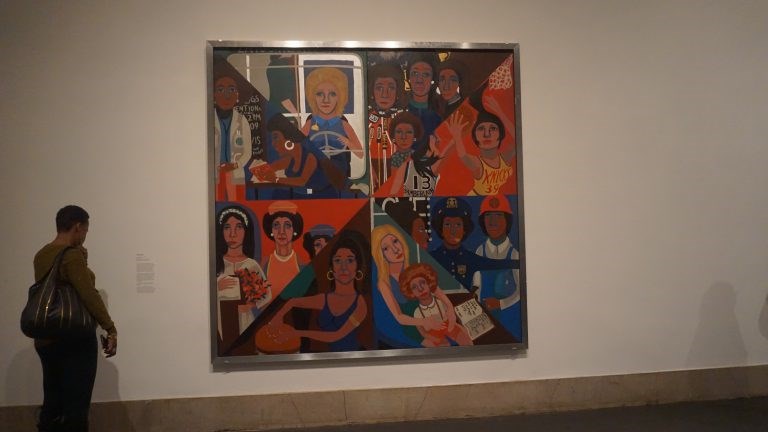 While certain artworks comment on the status quo, others offer an aspirational outlook. Dedicated to the female prison inmates on Rikers Island, Faith Ringgold's For the Women's House imagines women in roles that were once unthinkable - as a construction worker, teacher, doctor, bus driver and president of the United States. In one respect, at least, Ringgold's vision remains unrealized.
We Wanted a Revolution: Black Radical Women, 1965—85 opened at the Brooklyn Museum on April 21 and will run through September 17, in the Elizabeth A. Sackler Center for Feminist Art and Stephanie and Tim Ingrassia Gallery of Contemporary Art, 4th Fl.