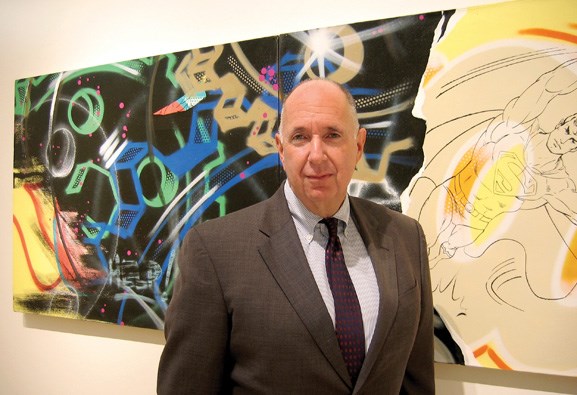 Brooklyn Museum Director Arnold L. Lehman announced yesterday at the fall meeting of the Board of Trustees that he will retire in mid-2015.
Lehman, who turned 70 in July, joined the Brooklyn Museum as its director in September 1997.
Under his leadership, the Brooklyn Museum- one of the oldest and largest museums in the country- has undergone nearly two decades of sustained growth, more than doubling its audience and its endowment, refocusing attention on the visitor, expanding and significantly enhancing its landmark building, re-envisioning and re-installing much of its permanent collection, developing a dynamic exhibition program for its Brooklyn site as well as for its national traveling exhibitions, pioneering new technology and, overall, renewing the commitment of a world-renowned institution to its metropolitan area community of artists, families and young people.
"My seventeen years to date at the helm of this remarkable institution have been challenging, exhilarating, and immensely rewarding," said Lehman.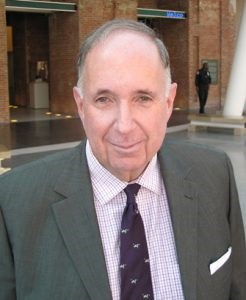 In 2001, a paradigm change for the Museum took place with the adoption of a new mission statement, spearheaded by Lehman, which emphasized the unique experience of each visitor within the broader context of serving a diverse public as a center for learning through the visual arts.
This refocusing helped to fuel more than a doubling of attendance over the past decade as well as a new engagement with underserved audiences and younger visitors. By 2014, people of color made up more than 40% of the Museum's visitors and the average visitor age was approximately 35 (more than 20 years younger than the average age in1997).
These major demographic changes were encouraged and supported by a total commitment to community programming, such as the Museum's widely emulated and enormously successful First Saturdays. Over the decade of First Saturdays through July 2014, more than one million people throughout New York City participated.
"Arnold truly must be lauded for transforming the Brooklyn Museum into one of the most dynamic cultural institutions anywhere," said Brooklyn Museum Board Chair Elizabeth A. Sackler. "Through his vision, Brooklyn has evolved and grown into a museum that greatly advances its twenty-first century mission dedicated to the primacy of the visitor, the diversity of its audience, and the exceptional quality of its collection and educational programs.
"Without question, beyond his passionate embrace of the Museum as an institution and Brooklyn as a community, Arnold shall be forever acknowledged as a tenacious advocate for freedom of expression, for his total support of diversity and accessibility, for his total commitment to feminist art, and for his embrace of Brooklyn artists."
Together with extraordinarily active public and educational programming, Lehman dynamically increased the number, scope, and focus of the Museum's exhibitions. With heightened appeal to the increasing diversity and youth of the Museum's audience, since 1997 over 200 exhibitions focused on the strengths of Brooklyn Museum's great collections, such as American and Egyptian art and the Arts of the Americas; on contemporary art, with a particular emphasis on Brooklyn artists; on feminist art; and on popular culture, from Hip Hop to street art to fashion.
Locally, Lehman has twice chaired the Cultural Institutions Group (CIG) of New York City, which represents 33 major cultural organizations in or on City-owned property. As chair and major advocate, he has played a highly effective role in city government on behalf of the CIG membership at the same time that he undertook a collaborative role within the larger cultural community of New York City.
He has also served for many years as a Trustee of the American Federation of Arts, on the Executive Planning Committee of the Bard Graduate Center, and as Lead Director of the Legg Mason Funds.
"I believe that the Brooklyn Museum is well-positioned to continue its successful trajectory, serving its diverse community and visitors as a visionary leader in the museum world," Lehman said.
He added that he will be leaving the museum in the hands of its newly appointed Board Chair, Elizabeth Sackler, and that he looks forward to seeing "this truly extraordinary art museum continue to be a pace-setter under the leadership of my successor."