The free program at the Brooklyn Children's Museum explores music of different cultures through movement, song, composition
Little and not so little visitors can go on a Musical World Tour at the Brooklyn Children's Museum, guided by the Little Orchestra Society (LOS). Returning to its residence at the museum in July and August, the orchestra offers a series of family workshops to celebrate the diversity of musical and cultural expression across Brooklyn's communities.
The program provides a welcoming and fun environment where participants can enjoy hands-on activities designed that inspire the senses. Each session explores music of a different culture, engaging children, parents and caregivers through movement, song, composition and also gives an introduction to world instruments. Children will develop a deeper understanding of each selected international community, as well as its influences and contributions to the melting pot that is New York City.
Musical instruments from BCM's "please touch" collection will be included in each session and LOS teaching artists, along with participants, will explore music making each step along the way. Sessions can accommodate up to 25 participants on a first-come, first served basis.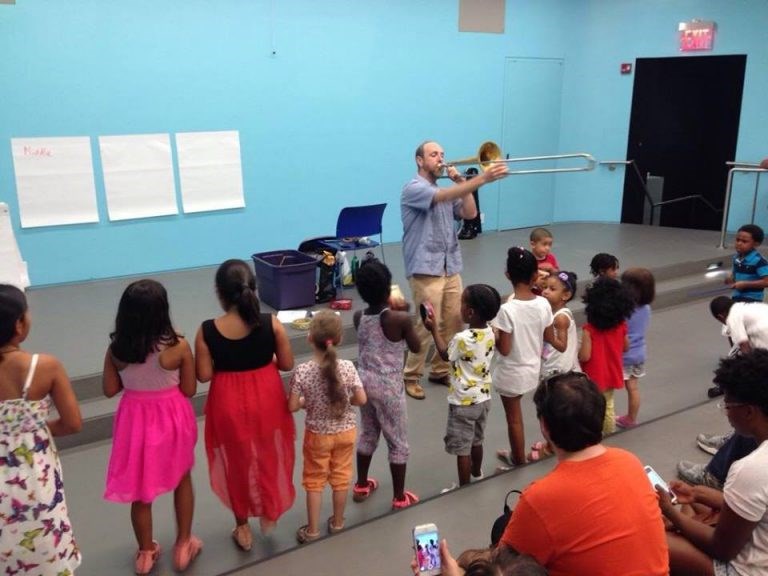 The Little Orchestra Society aims to create and present live music in ways that inspire and educate children, families and adults. Founded by Thomas K. Scherman in 1947, LOS is among the oldest professional orchestras in New York City. Since 1979, LOS became particularly well known for family programs and created an array of music education and community engagement programs in the belief that access to live music should be extended to all members of the community.