Brooklyn Children's Museum's ColorLab will be a space for young creative minds to experiment with art and new ideas through collage, sculpture and other artistic forms of expression.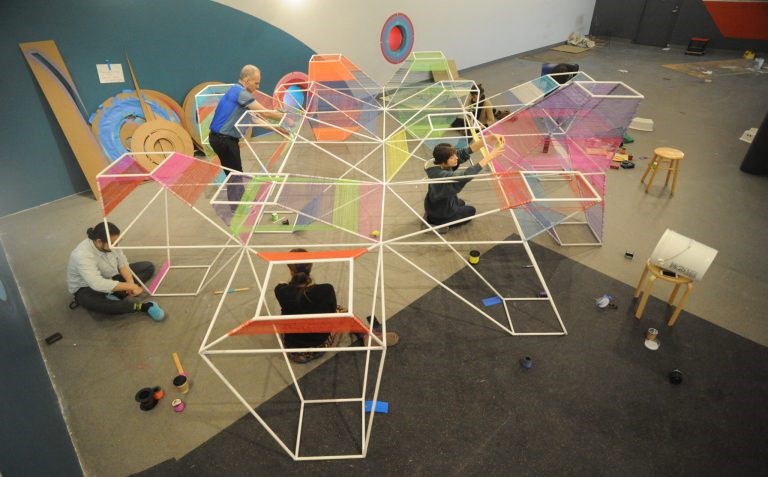 Brooklyn Children's Museum (BCM) announced the launch of ColorLab, a new family arts space to open later this month.
Rotating programs will feature the work and material of African American, Afro-Caribbean and African contemporary artists, including projects inspired by Chakaia Booker, Wangechi Mutu and Jack Whitten. In this new space, young creative minds will receive the opportunity to experiment with art and new ideas by exploring collage, sculpture and other artistic forms of expression. Hands-on programs will be supported by BCM's teaching artists and educators.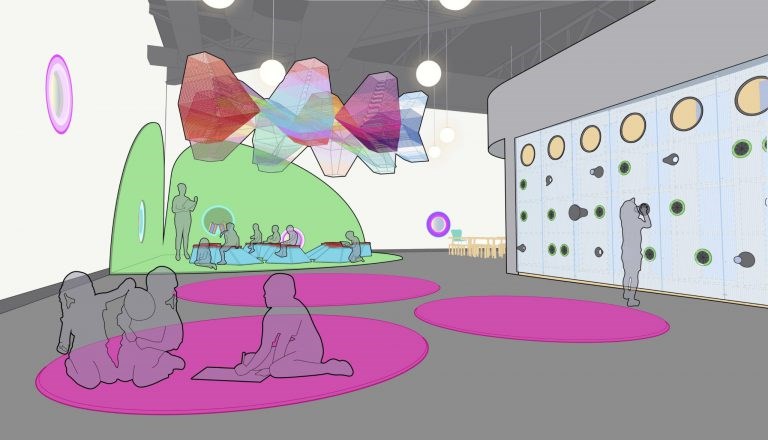 Founded in 1899 as the world's first children's museum, Brooklyn Children's Museum is New York City's largest cultural institution dedicated to providing first cultural experiences for children and families that inspire curiosity, creativity and a lifelong love of learning. Based in Crown Heights, the museum serves 275,000 children and caregivers annually with exhibits and programs grounded in visual arts, music and performance, natural science and world cultures.
On May 12, families were invited for a first look at the ColorLab. Not only did they receive a first sneak peek, but they also had a chance to weigh in on the studio and what they would like to see in the new family arts space.
The ColorLab will officially open on Thursday, May 24. Public programs will take place on Thursdays between 2:00pm and 5:00pm, and on weekends between 11:00am and 5:00pm. All programs are included with museum admission.