At the age of 74, after a more than six decades-spanning career, master pianist Kenny Barron continues to recreate himself as an eternal student of jazz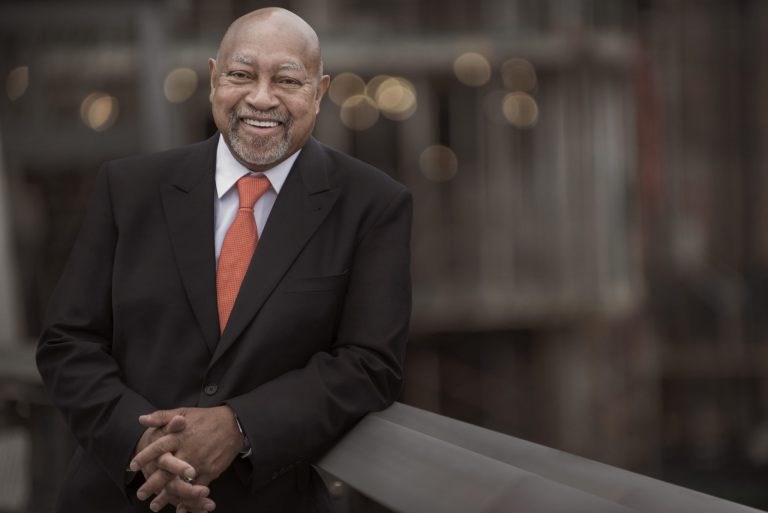 Legendary jazz pianist Kenny Barron, an 11-time GRAMMY® nominee and American Jazz Hall of Fame inductee, comes to Brooklyn's Kumble Theater for an intimate solo performance on Saturday, February 24, presented by the Brooklyn Center for Performing Arts.
Honored by the National Endowment for the Arts as a Jazz Master, Barron has an unmatched ability to mesmerize audiences with his elegant playing, sensitive melodies and infectious rhythms.
The Philadelphia-native started playing professionally with Mel Melvin's orchestra as a teenager and launched his recording career while still in high school. At age 19, Barron moved to New York City and freelanced with jazz legends like Roy Hayes, Lee Morgan and James Moody. In 1962 - upon Moody's recommendation - Dizzy Gillespie hired Barron without even hearing him play a note. It was in Gillespie's band where he developed his appreciation for Latin and Caribbean rhythms.
Throughout his more than six decades-spanning career, Barron has toured, performed and recorded with jazz greats such as tenor saxophonist Stan Getz, bassist Buster Williams and alto saxophonist Gary Bartz, just to name a very few. To date, he has recorded over 40 albums. He debuted his first recording as a leader, titled Sunset To Dawn, in 1974. Since then, he has garnered a total of 11 GRAMMY® nominations throughout his recording career. Barron's latest album, Concentric Circles will be released in Spring 2018 and features his quintet with Mike Rodriguez, Dayna Stephens, Kiyoshi Kitagawa and Johnathan Blake.
In 2005, Barron was inducted into the American Jazz Hall of Fame and won a MAC Lifetime Achievement Award, followed by his induction into the National Academy of Arts and Sciences in 2009. He holds honorary doctorates from his alma mater SUNY Empire State and from Berklee College of Music. Barron consistently wins the jazz critics and readers polls and, in 2017, was named Best Pianist by the Jazz Journalists Association for a record seventh time.
An eternal student of jazz, Barron continues to recreate himself at the age of 74. Whether he is playing solo, trio or quintet, Barron is recognized all over the world as a master of performance and composition. Called by Jazz Weekly "the most lyrical piano player of our time," Barron's intimate performance at the Kumble Theater promises to be an extraordinary musical treat for any and every jazz lover.
Brooklyn Center for Performing Arts Presents: Kenny Barron Solo
When: Saturday, February 24 at 8:00 pm,
Where: Kumble Theater at LIU Brooklyn, 1 University Plaza, Brooklyn
How much: $35, available online or by calling 718-951-4500