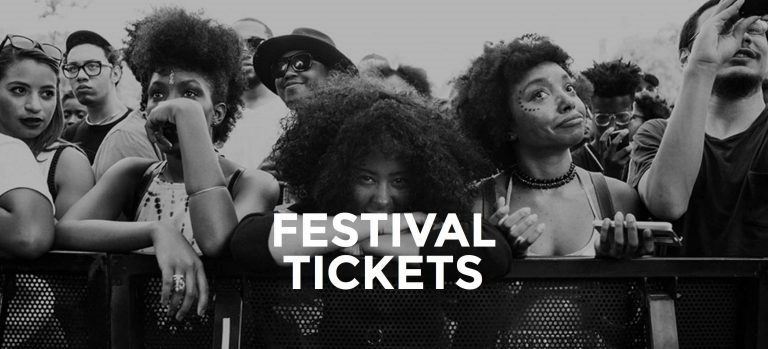 It's almost hard to believe that one of the borough's largest, most highly anticipated music festivals of the summer, Afropunk, once upon a time was absolutely free. But lo and behold, as the festival's popularity surged, so too did its pricetag: Single tickets entries into Afropunk Festival this past summer went for $50 a pop!
The escalating price at the festival was most noticeable, particularly this past summer, via a visibly sharp decline in its more younger participants. Well, if the pause from the teeny boppers was a welcome reprieve for some of you, get ready, because all of that's about to change:
Afropunk just partnered today with Brooklyn Borough President Eric L. Adams whose office announced a $50,000 allocation toward's the festival's earned ticket program, giving young fans the ability to volunteer in exchange for tickets. The new initiative will expand the festival's already existing "Afropunk Army," a corps of young Afropunk volunteers, effectively engaging thousands more youths in service projects across the borough.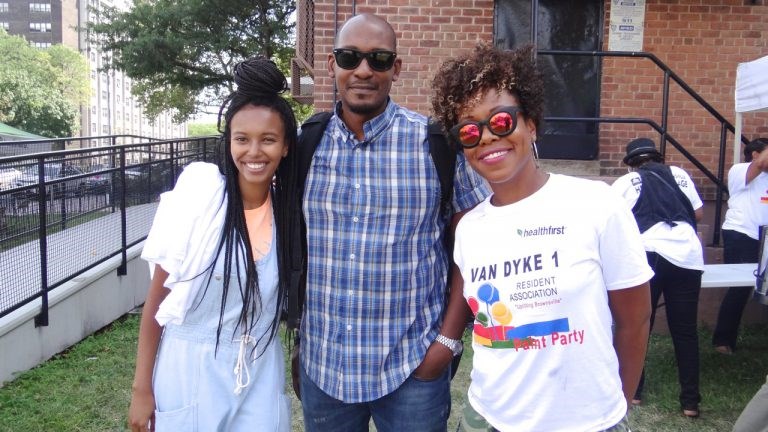 Since its launch last summer, Afropunk Army volunteers have participated in a number of local projects, including assisting Brownsville Multi-Service Family Health Center with their Summer Fest, advancing arts access to young children alongside Fort Greene-based Cool Culture, helping Habitat for Humanity build new housing in Ocean Hill and repainting fences and playgrounds at NYCHA housing projects.
"The Afropunk Army is a force for good that we are energizing and empowering across our borough, with 'soldiers' helping us fight the socioeconomic challenges facing our communities," said Adams.
The first collaborative project between Adams and the Afropunk Army is an outreach campaign to public housing residents about the upcoming NYCHA town hall meeting on November 3.
In the months ahead, Adams said Afropunk Army volunteers will focus on more community outreach projects, promoting enrollment in identified social programs and social media marketing.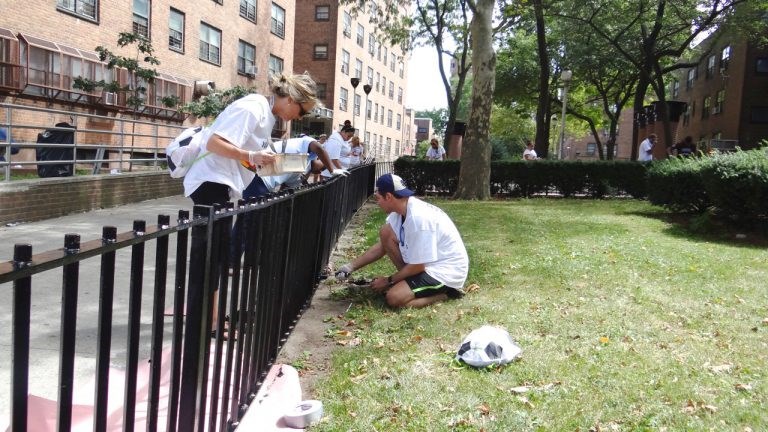 "We're excited to embark on this unique and innovative partnership with Borough President Adams," said Manushka Magloire, director of community affairs for Afropunk . "[This partnership] will allow us to cultivate social change agents right here in our own backyard, connecting our Afropunk Army volunteer corps to meaningful initiatives and supporting the dynamic work of various social agencies in the greatest place on earth— Planet BK!"
So, all of you Afropunk fans out there, ages 30-45, get over yourselves and get ready for Afropunk 2017, because the kids are back! ... And this time, it's because they gave back!