Artist Jeff Rothberg does not shy away from controversial topics and uses a variety of mediums to express his art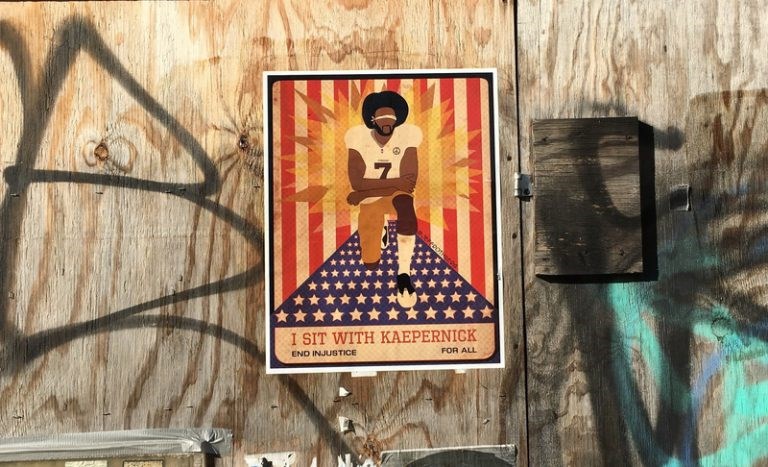 Brooklyn artist Jeff Rothberg is best known for his digital and fine art work. Yet one of his recent pieces has garnered particular attention: "I Sit with Kapernick," a poster depicting Colin Kaepernick, reports Pix11.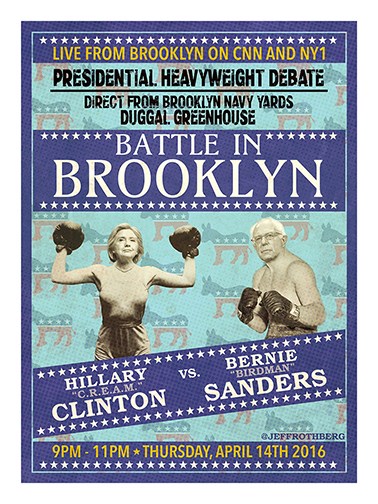 The NFL player caused outrage for taking a stand against the police shootings of African-Americans by not standing during the national anthem, but instead taking a knee. Kaepernick's actions, motivated by bringing awareness and sparking social change, may have cost him his career. Less than a month away from the start of the regular season, he still has to be signed by a team.
Rothberg created "I Sit with Kaepernick" in solidarity for the estranged NFL player, and as other very successful pieces of his recent collection prove, the artist does not shy away from controversial topics. With "Battle in Brooklyn," Rothberg created a digital print depicting the presidential candidates Hillary Clinton and Bernie Sanders in a boxing ring, gearing up for debate. In "It's All Fun and Games" - until Trump becomes president - Rothberg foreshadows the looming presidency of the (then) potential future autocrat Trump.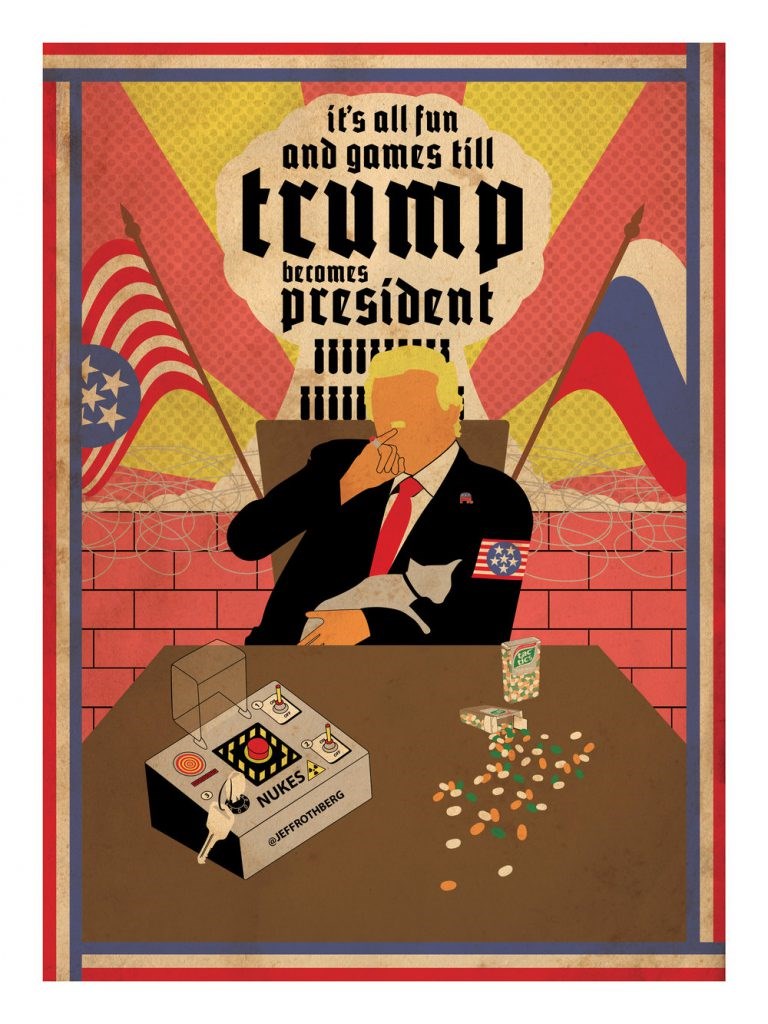 Rothberg, a Pratt graduate, cites a wide array of influences including athletes such as Michael Jordan, comedians Bill Murray and Jim Carrey, and musicians like The Beastie Boys, Dave Grohl, The Notorious B.I.G., Jay-Z, Nas, Wu-Tang Clan and Snoop Dogg. Fine artists such as Van Gogh, Lichtenstein, Norman Rockwell, Picasso, James Rizzi, Keith Haring - and even Dr. Seuss - offer plenty of inspiration, too.
And as manigfold the sources of inspiration for Rothberg are, so are the mediums in which he expresses his art: digital / graphic design, painting, drawing, clothing, photography, silk screen, lino print, stained glass, ceramics and videography.
His activism and solidarity doesn't stop with his art: in support of Kaepernick he will join director Spike Lee and other New Yorkers at a rally at the NFL headquarters, on August, 23.
There shall be no question - Rothberg clearly "sits with Kaepernick!"