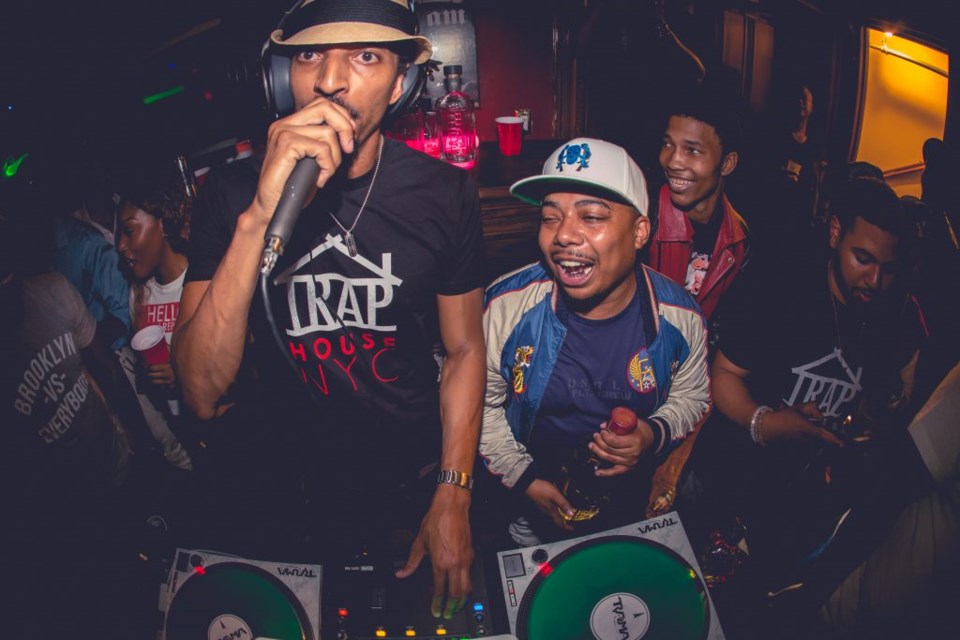 Check out some of the photos from the latest installment of the Trap House NYC house party series this past weekend in Bed-Stuy, in celebration of DJ Trauma's birthday!
The invite-only house party is held at a private location in Brooklyn once a month. Trap House aims to create the quintessential Brooklyn house party experience. More than 400 partygoers enjoyed music by DJ Trauma, DJ Franchella and DJ Amazing as they partied on the dance floor until 5am alongside special guests Tyson Beckford, rapper Manolo Rose, and Rick Gray aka "Gray Rizzy" of SiriusXM's Shade 45 VIP Saturdays show.
Guests enjoyed the summer air on the back yard patio and upstairs deck as they sipped on their complimentary drinks and munched on jerk chicken catered by Chef Jay, The Meditating Chef.
The next Trap House NYC house party will take place in July and will feature guest DJs and more special surprise guests. Please follow @DJTraumaNYC for more information.