"Last of a dyin' breed, so let the champagne pop. I partied for a while now I'm back to the block."
--Jay Z, "Blue Magic"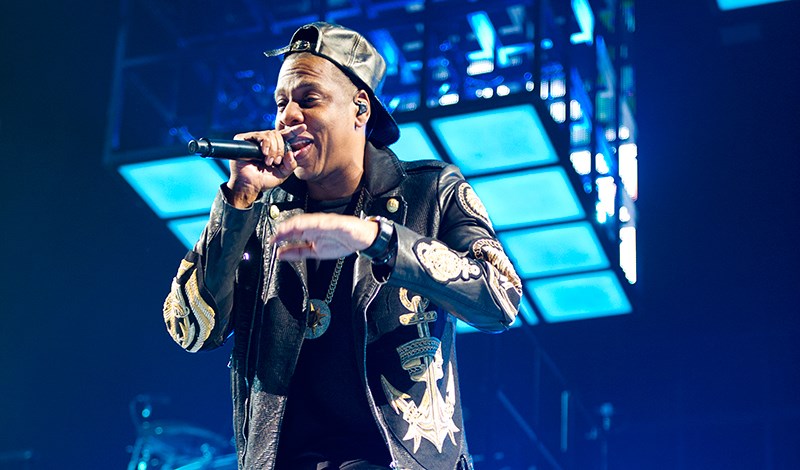 Rapper and business mogul Jay Z was "back to the block," at Barclays Center in Brooklyn for two shows on Sunday and Monday.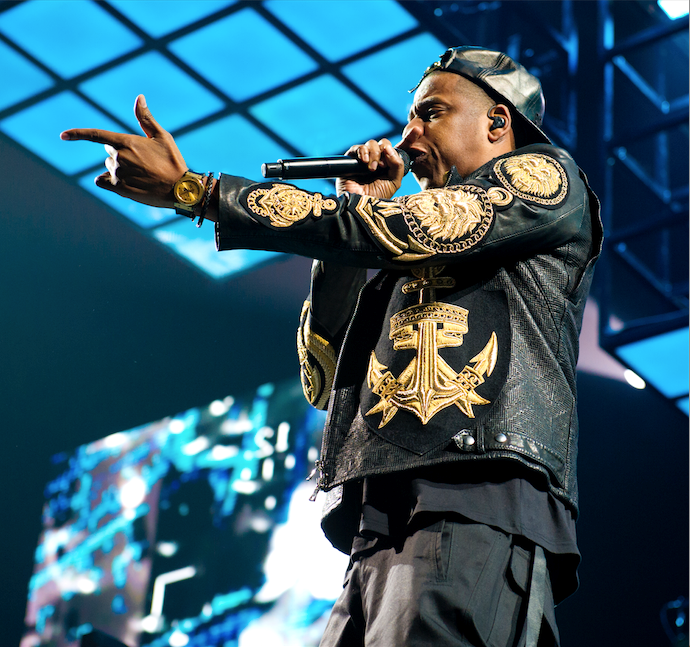 And to show its appreciation, Barclays gifted Jay Z with a Lorraine Schwartz designer leather bracelet, complete with two interlocking blue sapphire B's, for Beyoncé and Blue Ivy, similar to a custom birthday piece created for Blue Ivy Carter while Beyoncé was at Barclays performing last month.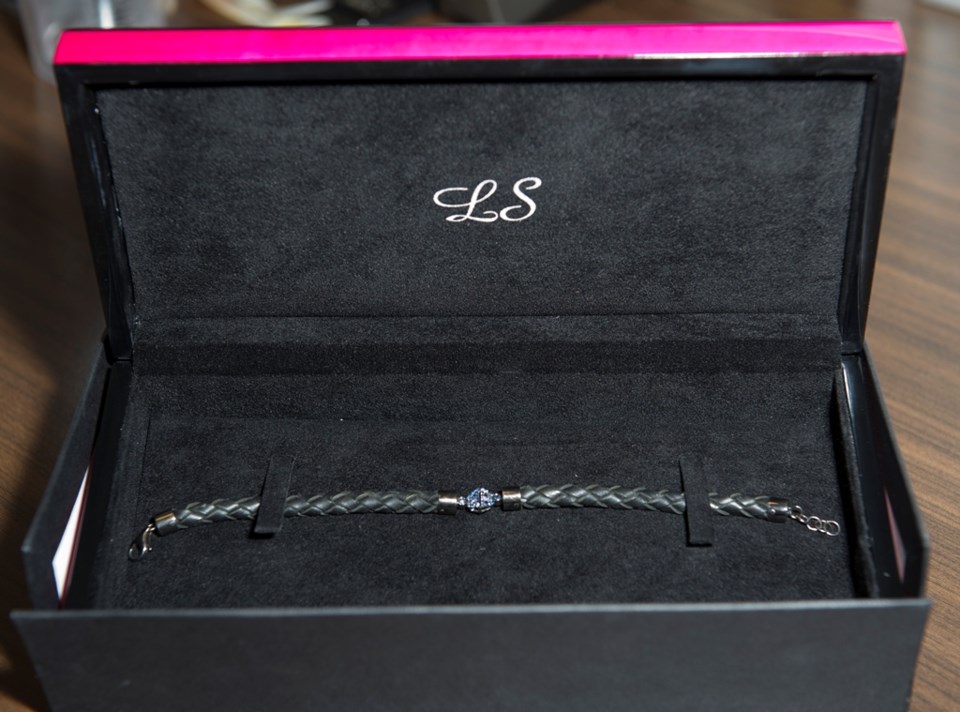 Now, daddy and daughter can have matching jewelry. Jay Z wore the bracelet on stage during his show this past weekend.
In addition, Barclays Center sought out Brooklyn artist One-9 to design a custom-stained wooden piece for Jay Z based on the artist's signature chess piece collection. The original piece features neighborhoods in Brooklyn that have impacted the "life and times" of Jay Z.