The third annual BRIC Open, a free four-day festival of arts and ideas, returns to Fort Greene from Wednesday, April 24, to Saturday, April 27.
This year's festival theme "Justice" explores the notions of justice and empathy through art, music, film, performance, conversations, neighborhood walks and shared experiences. BRIC Open, which first launched in 2017, aims to bring people together to imagine a more equitable, liberated future and provides space to find freedom in self-expression and witness others in their full humanity.
"We are thrilled to present the third annual BRIC OPEN festival, which allows us to delve deeper into the intersection of arts and humanity through the lens of BRIC's bold performing arts, contemporary art and community media programs," says Kristina Newman-Scott, president of BRIC. "The diverse lineup of the festival aims to give a platform to artists whose work is rooted in social justice and innovation."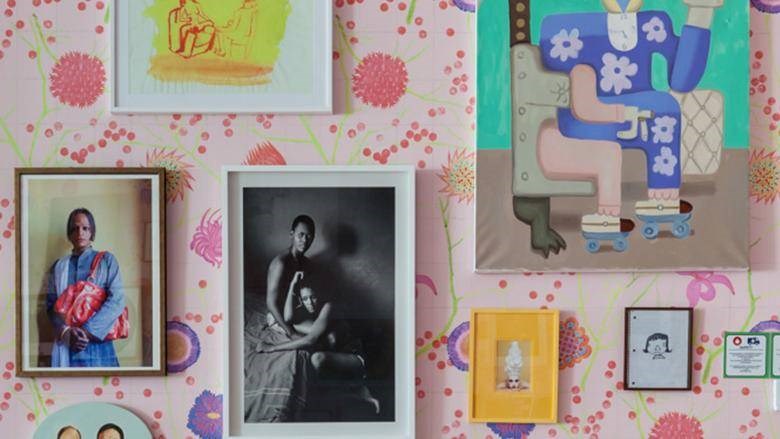 The premiere of Phillip Howze's play Self Portraits, a series of theatrical portraits that position political and social issues as personal experiences, kicks off the festival on Wednesday, April 24. Intimate moments such as a mother instructing her son to be more careful walking the streets, or a man on a mountaintop confronting his own mortality, reflect on the unpredictable state of the Black body in America.
The first festival day will also celebrate the opening reception of The Portrait is Political, a series of three exhibitions dedicated to the art of portraiture and the genre's political impact. In their works, artists Jaishri Abichandani, Liz Collins and Texas Isaiah focus on subjects who represent marginalized communities in Brooklyn. Their portraits are thereby key means of recognizing and honoring their subject's individualities.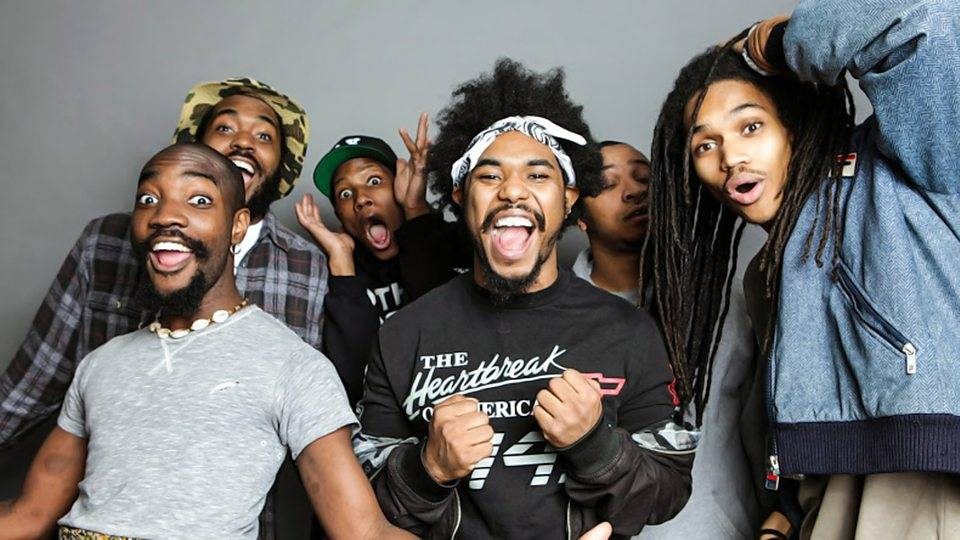 Day two's highlight will be a night of music and storytelling hosted by criminal justice organization The Innocence Project. Exonerees gather to share their experiences of injustice within the criminal justice system in the United States, while Brooklyn soul-funk band Phony Ppl provides the soundtrack to echo the resilience and self-determination embodied by the evenings' storytellers.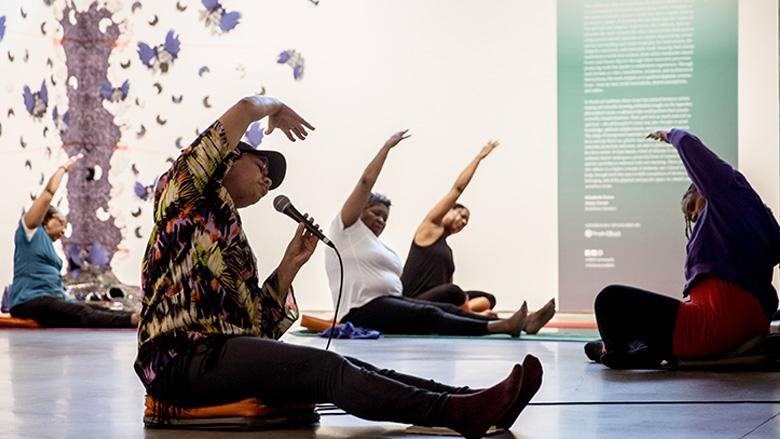 On the third day, festival goers can practice radical self-care during a Healing Justice Workshop with Harriet's Apothecary, take a walk with artist/historian Kamau Ware around Fort Greene to discover the untold stories of Black residents, and express themselves at an open mic with renowned poet Mahogany L. Browne. The day will also feature a Teen Justice Summit, including a Know Your Rights workshop and a town hall.
The festival concludes with an all-day affair on Saturday, April 27, featuring a Hair Party with Urban Bush Women and a zine fair curated by New Latin Wave.
Urban Bush Women's hair parties are interactive workshops that combine conversation, guided movement and excerpts from the collective's performance piece Hair and Other Stories. Using hair as a lens through which to examine systemic racism in America, Urban Bush Women foster bravery and risk-taking to unapologetically delve into conversations on race in the United States.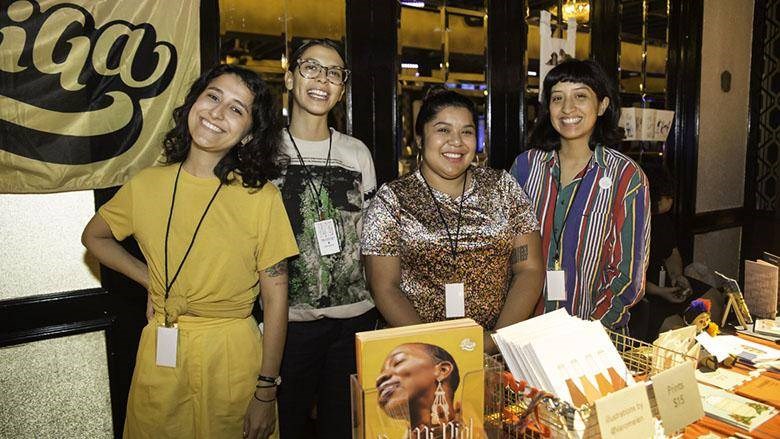 New Latin Wave, known for presenting the most comprehensive Latinx-focused publications fair, will host its pop-up zine fair Justicia at BRIC. The fair welcomes audiences to explore the world of micro-publishing with publishers and designers La Liga, Secret Riso Club and Te Aprecio Foto, and to create a zine at the fair's maker station while enjoying the sounds of DJ Salt Cathedral.
For a complete schedule of events, go here.
BRIC Open 2019 "Justice"
When: Wednesday, April 24 — Saturday, April 27 | Free with RSVP.
Where: BRIC, 647 Fulton Street, Brooklyn, NY 11217