It may not yet feel like it, but spring is around the corner. And museums, galleries and event venues are preparing to reopen for in-person event programming-- and hopefully, this time for good.
BRIC, a leading arts and media institution in Downtown Brooklyn, will be one of those organizations looking forward to welcoming in the public.
BRIC will kick it all off with an opening reception on January 25 at 7:00pm, debuting its spring contemporary art exhibitions.
On view at the Gallery at BRIC House is When I am Empty Please Dispose of Me Properly-- a group exhibition featuring the work of seven artists – Ayanna Dozier, Ilana Harris-Babou, Meena Hasan, Lucia Hierro, Catherine Opie, Chuck Ramirez, and Pacifico Silano. These artists' works will explore the dominant myths of the American dream that govern and shape our personal narratives.  
The works in the exhibition, When I Am Empty, examine advertising's strategies toward generating want and desire through photography, video, and collage. The artist use these mediums as tools for untangling and reimagining America's obsession with the dream of upward mobility and economic freedom.
Also on view in BRIC House's Project Room is new work by 2021-22 BRIClab: Video Artist Buzz Slutzky, For Example who will his ongoing investigation into the relationship between mark- and meaning-making. Through drawing, painting and film, Slutzky's interdisciplinary practice is, in many ways, an autobiographical and historical intervention. Slutzky creates drawings and paintings based on photographic images found in instructional manuals, visual arts textbooks, interior design catalogs, and family scrapbooks, many of which were published between the 1950s and 70s.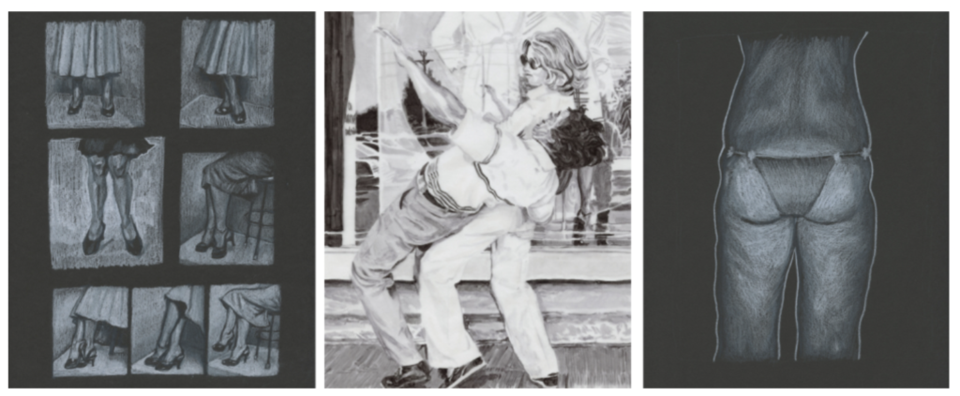 Though these books were designed as tools for teaching, learning, and knowing, Slutzky pauses to ask: How does their meaning change when they change hands? This central question materializes in each stroke, smudge, and re-constructed scene, urging us to consider that there may be more to the story than the so-called 'reality' of a photograph.
Come take a first peek at the exhibitions, meet the artists and enjoy some refreshments.
WHAT: BRIC's Spring 2023 Contemporary Art Exhibitions
WHEN: Opening Reception, January 25, 7:00pm - 9:00pm; Exhibition open from January 26 - April 30, 2023
WHERE: BRIC House, 647 Fulton Street, Brooklyn, NY 11217
To RSVP, go here.