BRIC Arts Media's Celebrate Brooklyn!, one of New York City's longest-running, free, outdoor performing arts festivals, returns with a hot, hot, hot lineup from June 5 to August 11. The programming, reflective of Brooklyn's diversity, will feature 31 performances, a mix of music, film, dance and multimedia works, complemented by food, local artisans and vendors at Prospect Park's Bandshell. The festival launches BRIC's year-long 40th-anniversary celebration.
"This special season features over fifty celebrated artists from around the world and around the block who reflect the times and advance the festival's founding principles of inclusion and democracy, illuminating the vibrant cultures that make our borough so unique," said Jack Walsh, BRIC's vice president of Performing Arts and executive producer of Celebrate Brooklyn!. "We invite everyone to come together at the Prospect Park Bandshell as these artists take our stage to compel, intrigue, entertain and uplift us."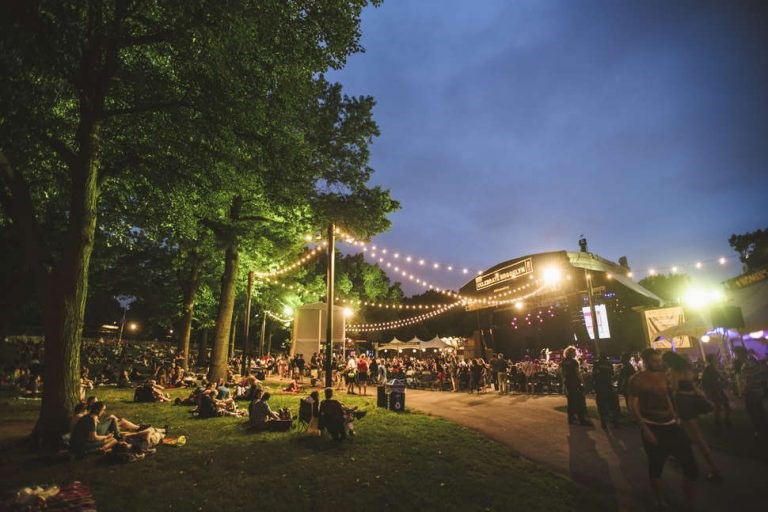 The eclectic program of free concerts will be headlined by The Breeders, Aimee Mann, Superchunk, Fischerspooner, Kronos Quartet, Anoushka Shankar, Tinariwen, BADBADNOTGOOD, Tarrus Riley, Gary Clark Jr. and Godspeed You! Black Emperor, among others. There will be also six ticketed benefit events performed by The Decemberists, Vance Joy, Grizzly Bear + Spoon, Joe Russo's Almost Dead, Courtney Barnett, and Good Vibes with Jason Mraz and Brett Dennen.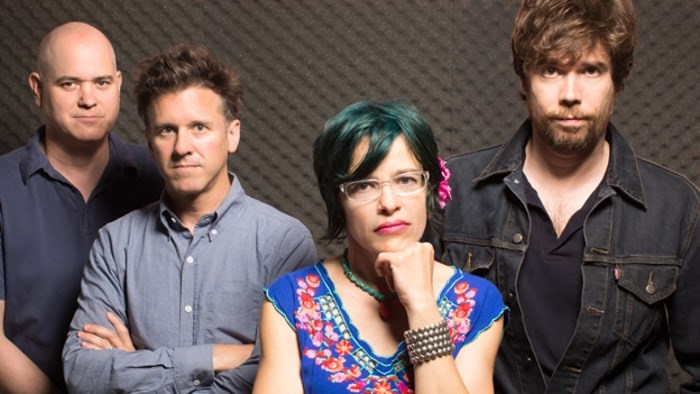 The 2018 season kicks off on June 5 with a free concert by Academy and GRAMMY Award-winning hip-hop veteran Common. This year's family concert on June 10, will be headlined by Los Lobos who will be performing an electrified collection of their greatest hits. A certain highlight will also be one of the closing performances: post-rock titans Godspeed You! Black Emperor will hit the Prospect Park Bandshell on August 10.
Aimee Mann, according to NPR one of the 10 best living songwriters, will take center stage on June 21, joined by pop-punk band Superchunk. Jazz lovers will rejoice experiencing neo-jazz collective R+R Now featuring Robert Glasper, Christian Scott, Taylor McFerrin, among others, on June 22, as well as GRAMMY Award-winning jazz veteran Branford Marsalis on June 29.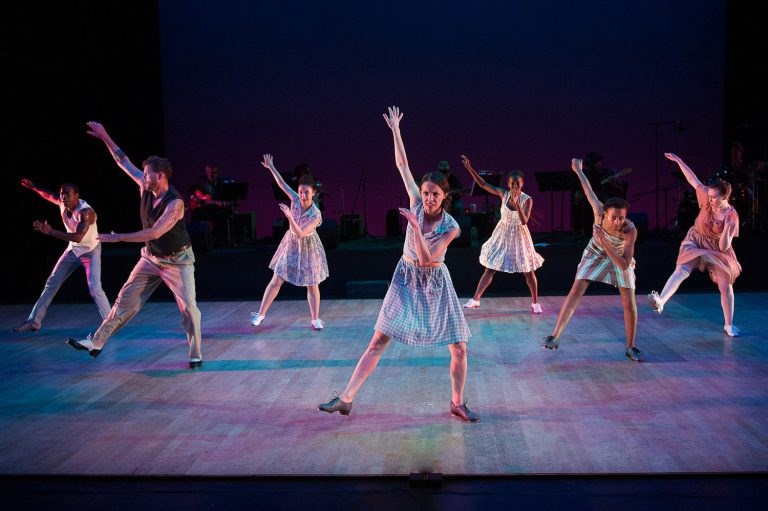 There will also be two film screenings: The 2017 documentary about the National Pyrotechnic Festival in Tultepec, Mexico, Brimstone and Glory, with a live score by Wordless Music Orchestra on July 21; and Hayao Miyazaki's Nausicaä of the Valley of the Wind with an opening performance by Kaki King on July 28.
And dance performances by Dorrance Dance with Toshi Reagon & BIGLovely on June 28 and Les Ballets Jazz de Montréal with Leonard Cohen's Dance Me, an acclaimed dance homage to Leonard Cohen on July 6, will certainly leave the audience mesmerized.
Over its 40-year history, the festival has presented more than 2,000 artists, drawing a diverse audience upwards of 200,000 each season -- looking at this lineup, they will surely do it again!
To see the complete schedule, go here.