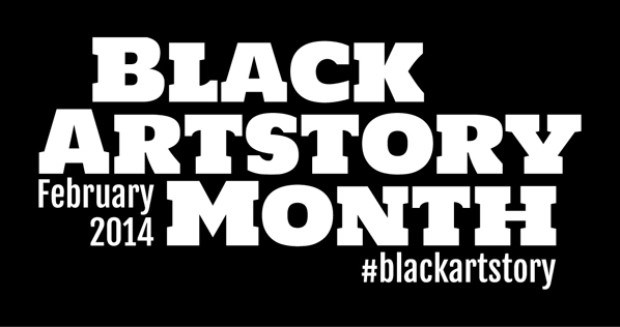 In celebration of the start of Black History Month, for the next 28 days, Black Artstory Month Artwalk will showcase local black artists in 10 participating stores along Myrtle Avenue in Clinton Hill and Fort Greene.
Stop by any of the 10 participating Myrtle businesses this Saturday from 6-8pm to view the art, meet the artists, and then an opening reception at The Emerson, located at 561 Myrtle Avenue (between Emerson Pl and Classon Ave) at 8:00pm.

In Climate Change, the artists position Myrtle Avenue as a landscape for change, using photography and layered painting techniques to show the neighborhood in transition. Photos of Myrtle Avenue were recently taken during a heavy snowstorm.

PS 20 art teacher, Magin Schantz, encouraged students to create portraits of someone they consider to be a hero or an inspiration. They created watercolors of their music teacher, Lonnie Hampton; chalk portraits of local artist, Warren Parker; and collages of Fort Greene icons like Spike Lee and Erykah Badu.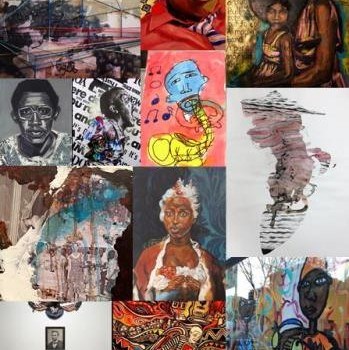 PARTICIPATING STORES:
Gnarly Vines 350 Myrtle Ave
Climate Change featuring Try Harder NYC artists Steven Mosley and Jose Baez
Brooklyn Sweet Spot 366 Myrtle Avenue
Sophia Dawson, Ify Chiejina
DC Optics 390 Myrtle Ave
Local Heroes: Works by youth from PS 20.
Joseph Tyler Salon 458 Myrtle Avenue (window)
Ibou Ndoye
Miracle's 473A Myrtle Avenue (window)
Ibou Ndoye
Corkscrew 489 Myrtle Avenue
Justin Baldwin, Jules Joseph
Dee and Rickys 503 Myrtle Avenue
Laolu Senbanjo, Jabari Jefferson, Ify Chiejina, Patrick Dougher, Chanel Kennebrew
Pillow Cafe 505 Myrtle Avenue
Teri Sanders
The Emerson 561 Myrtle Avenue
Lissa Rivera, Angel Garcia, Ellie Balk, Chanel Kennebrew, Mirland Terlonge, Amber Doe
Soketah 563 Myrtle Avenue (window)
Ibou Ndoye