In case you didn't know, BK Reader has the 411 on what's poppin' in Brooklyn: THE best, the most fly, and the most robust events calendar in Kings County!
Because it's the weekend and you're special, BK Reader has pulled together our calendar picks of the hottest events in Brooklyn to keep you entertained!
Say "no" to FOMO, and thank us later … Or go here to check out the calendar and choose for yourself!! And, oh yeah, feel free to upload your events here too!

FRIDAY
WHAT: Happy Birthday House of Yes! 7 Year Anniversary Celebration
WHEN: Jan. 6, 10:00pm-4:00am
WHERE:House of Yes, 2 Wyckoff Ave., Brooklyn, NY
PRICE: Free with entry before 11:00pm with a costume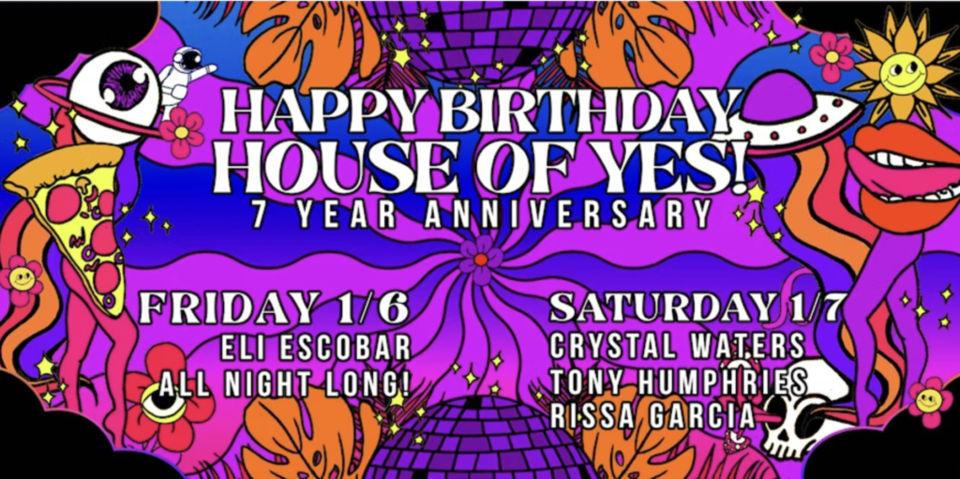 It's House of Yes's seventh birthday and it is throwing down in Bushwick to celebrate!
"This is our biggest brightest birthday extravaganza EVER!!! Join us for a full spectrum ecstatic celebration filled with pure positive power and big love. Move in gratitude, sweat your divine shine, express your most excellent best for the Big Birthday Girl and create real nightlife history with us," the invite reads.
Come in a over-the-top spectacular, weird and wonderful costume before 11:00pm for free entry.
---
WHAT: Live Latin Music and Salsa in the Industry City Courtyard
WHEN: Jan. 6, 6:00pm-9:00pm
WHERE: Industry City, 220 36th St., Brooklyn, NY
PRICE: Free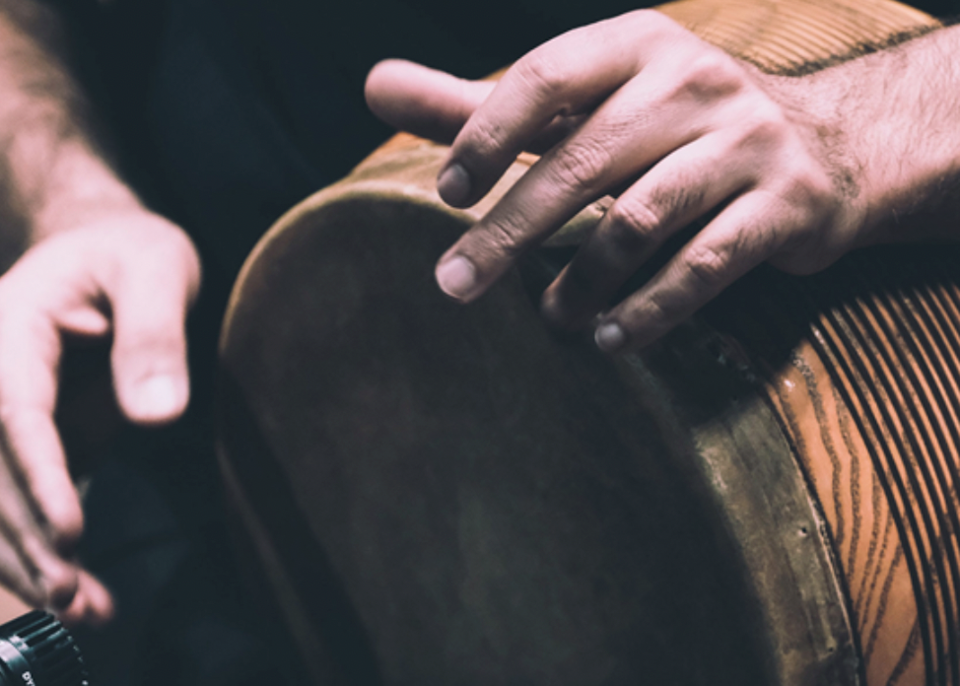 People flock to the heated courtyard at Industry City on Fridays and listen to live Latin music by Cuarteto Guataca. It's a whole scene that lasts late into the evening.
"Cuarteto Guataca plays high-energy acoustic Son Cubano and Salsa with an old-school sound, making people dance in clubs, parks, and streets of NYC since 2012," according to the invite.
Jainardo Batista of San Juan will be on lead vocals and percussion. Batista has toured the world as a Jazz Ambassador through Jazz at Lincoln Center and the US State Department. On Cuban tres guitar, Román Lajara of Santo Domingo and Marseilles, is known for his work with Los Hacheros and percussionist Luisito Quintero.
---
WHAT: 16TH ANNUAL 50 FIRST JOKES
WHEN: Jan. 6, 8:00pm-10:30pm
WHERE: 149 7th Street, Brooklyn, NY
PRICE: $25.42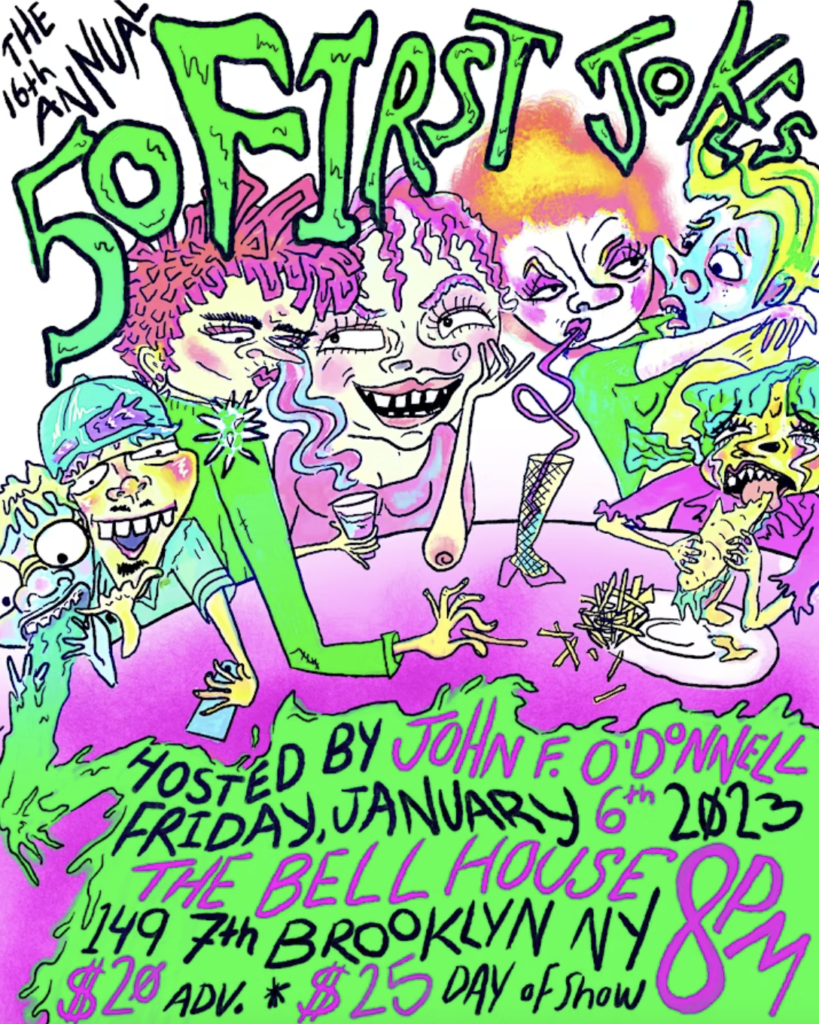 "50 Comics. One Mega Show. 1st New Joke of the New Year!" That's been the logline that defines this very special party show, celebrating the massively talented stand-up comedy scene in this City.
A mixture of established NYC comedians along with the best and brightest up-and-comers share the stage to present the 1st new joke they've written since the ball dropped. This fun, fast and loose show is a favorite amongst audiences and comedians alike. Hosted by John F. O'Donnell. Ages 21 and up.
---
WHAT: Hood Esoterics: Let's Get Alchemical!
WHEN: Jan. 6, 6:30pm-8:00pm
WHERE: Adanne Bookshop, 234 Water Street Brooklyn, NY
PRICE: Free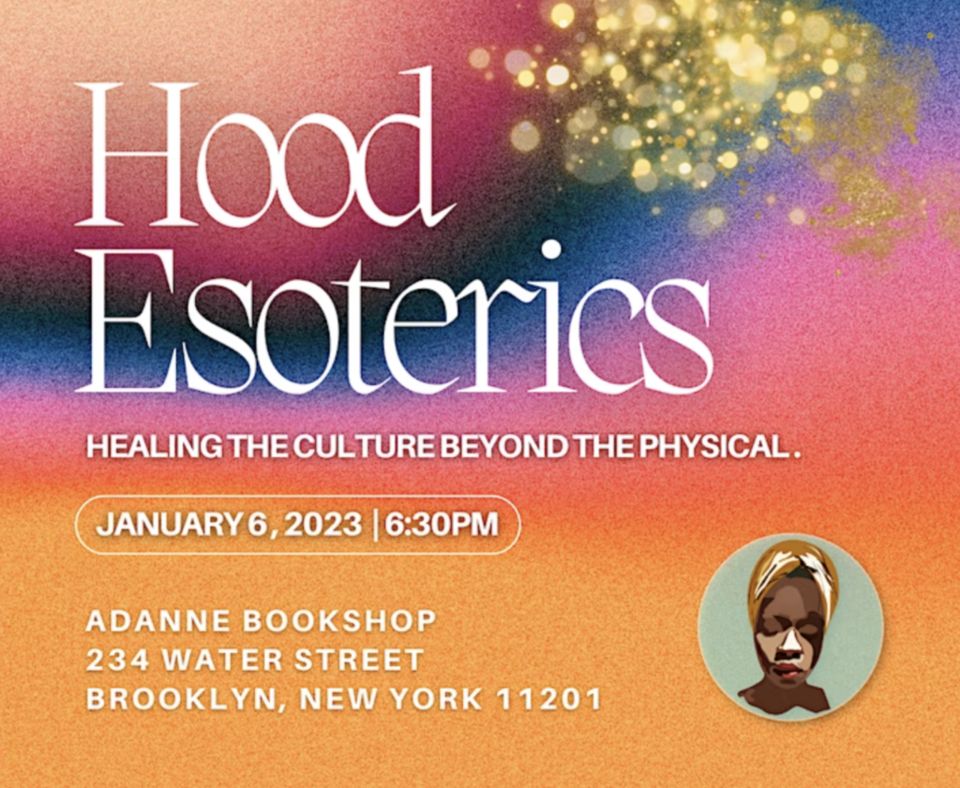 Esoterics is defined as obscure and often secret knowledge usually reserved for a select group of people. Hood Esoterics, however, is something totally different. Culturally relevant and dogma free, Hood Esoterics is an opportunity for those called to sacred study to explore cosmic connections to our natural world.
In this session, the organizers at Adanne Bookshop hold space to discuss what one may feel when experiencing a spiritual awakening and its implications on our natural environments. The event will close with a short grounding exercise. Come and share, and meet other people on similar journeys.
---
SATURDAY
WHAT: Mulchfest 2023 in Prospect Park
WHEN: Jan. 7, 10:00am-2:00pm
WHERE: Prospect Park, 95 Prospect Park West, Brooklyn, NY
PRICE: Free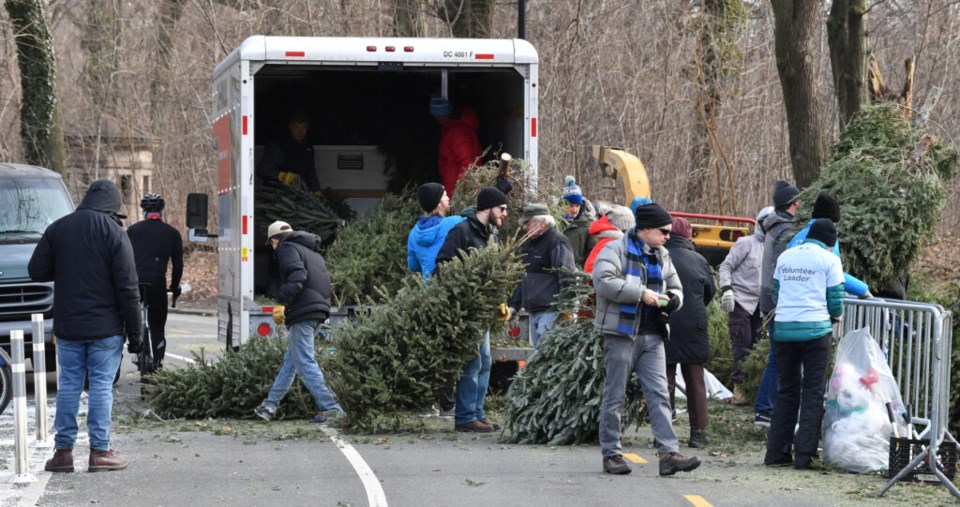 Join Prospect Park Alliance on Saturday, Jan. 7 and Sunday, Jan. 8, for Mulchfest, an annual citywide event. Bring your holiday tree to Prospect Park to be transformed into mulch that will help nourish the park. Plus, you can even take some home for your own use.
Chipping Locations: 3rd Street Entrance, Park Circle Entrance Volunteers are needed to assist those bringing their trees for recycling by removing ornaments and distributing mulch.
---
WHAT: Party Like It's 1999: (Re)Cover Edition
WHEN: Jan. 8, 10:00pm
WHERE: The Bell House, 149 7th St., Brooklyn, NY
PRICE: Free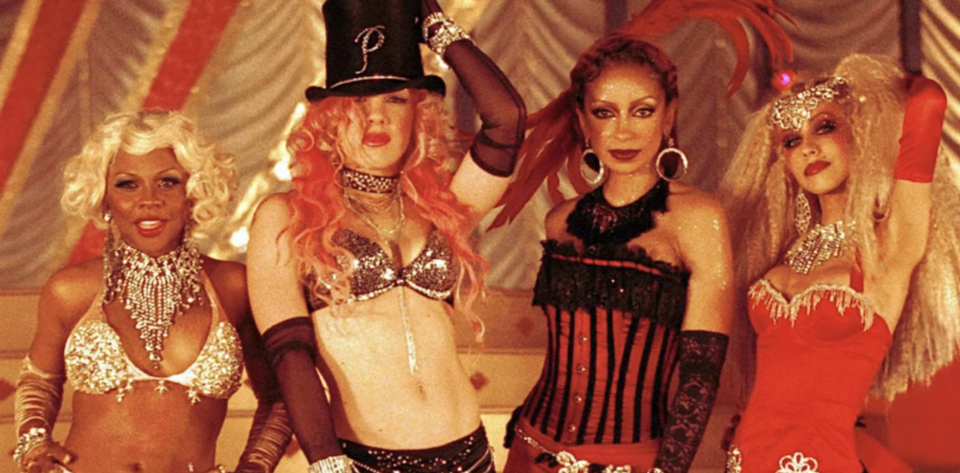 After having seven days to recover from whatever you did to send off 2022, you'll need to get out of the house. Enter: Party Like It's 1999: (Re)Cover Edition!
The DJ, Steve Reynolds, will serve up your 90s and 00s requests, plus help you recover with some of the best covers of that era like "Lady Marmalade," "Smooth Criminal," "I'm Every Woman," "It's My Life," "American Woman" and more. Put on some flosted lip gloss and lace up your Docs.
---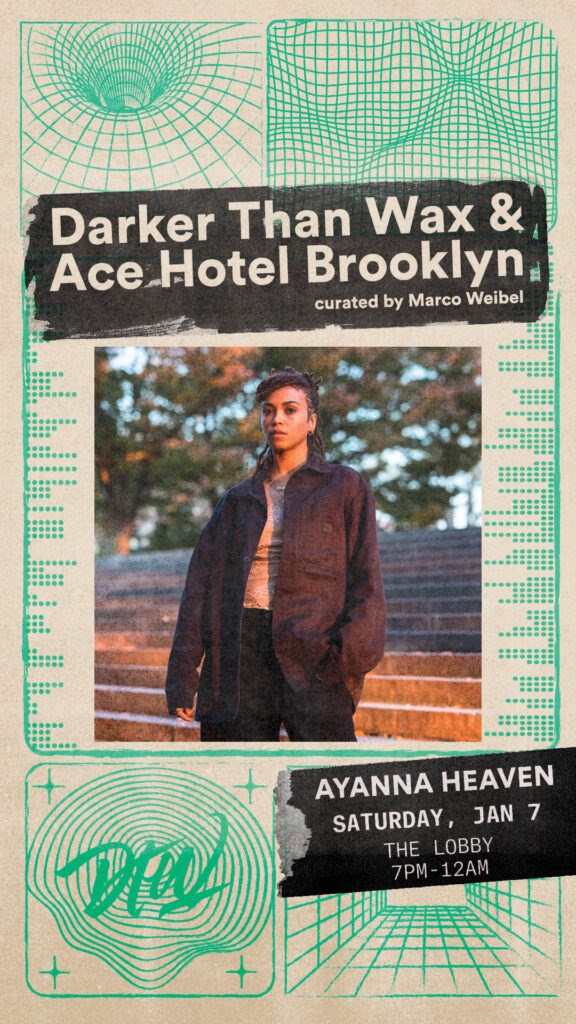 WHAT: Lobby Residency curated by Darker than Wax – with Ayanna Heaven
WHEN: Jan. 7, 7:00pm-12:00pm
WHERE: Ace Hotel, 252 Schermerhorn St., Brooklyn, NY
PRICE: Free
Ace Hotel Brooklyn is kicking off this year's Lobby booth residencies curated by Marco Weibel of Darker Than Wax. An underground electronic music label based on the island of Singapore, Darker Than Wax invites artists, selectors, and like-minded souls worldwide to exchange, converse and create memories in The Lobby this winter.
On Saturday, Ayanna Heaven of Greenpoint's Lot Radio will be selecting until midnight.
---
SUNDAY
WHAT: Are we not drawn onward to new erA
WHEN: Jan. 8, with showings beginning at 7:00pm and 9:30pm
WHERE: BAM, 30 Lafayette Ave,. Brooklyn, NY
PRICE: $45

Brooklyn Academy of Music's latest installment of its winter-spring series, "Are we not drawn onward to new erA," is an unpredictable, experimental theater piece by Belgian theater collective Ontroerend Goed that, like its title, unfolds like a palindrome.
"You can't put toothpaste back in the tube. You can't remake a shattered vase. Or undo the damage that humans have inflicted on the earth. But what if you could—in just one night? Careening between a riot of destruction and otherworldly healing, this striking theatrical masterwork comes to BAM and Under the Radar for its US premiere, offering an impossible chance to turn back the clock," according to the BAM write-up.
---
WHAT: Characters Welcome Live! at Union Hall
WHEN: Jan. 8, 8:00pm
WHERE: Union Hall, 702 Union St. Brooklyn, NY
PRICE: $10 advance, $15 at the door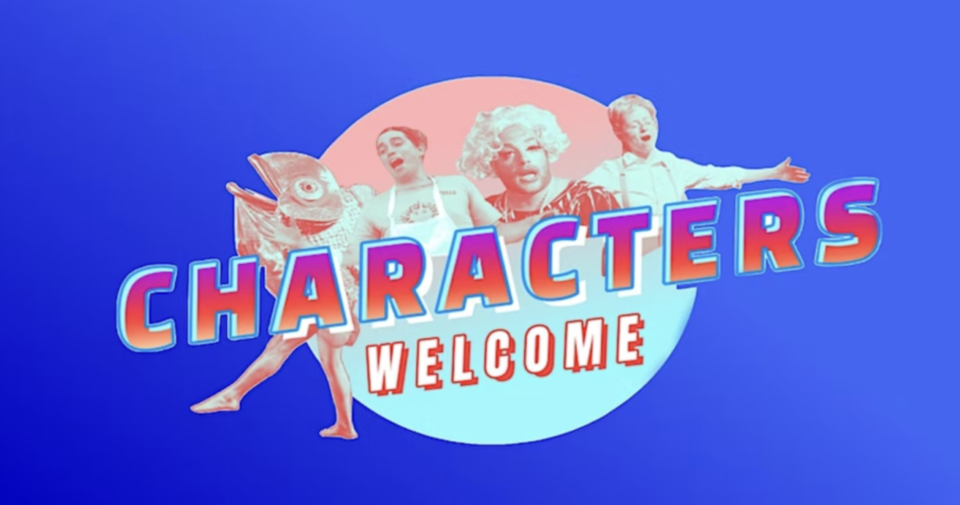 Eric Feurer, Michael Hartney, Sarah Smallwood Parsons, and Justin Tyler host New York's best and brightest writers and performers with a new crop of hilarious original characters and impressions every month at Union Hall, a popular Park Slope watering hole.