Girl Skin is in.
The indie-rock Bed-Stuy band Girl Skin serenades in a hypnotizing, brand new music video for "You're A Freak," filmed entirely in the basement of a Brooklyn church.
The song is the latest single from the band's acclaimed debut album, Shade is on the other side, which came out a month into the pandemic.
The team had to cancel tour plans -- which included a stop at major renowned music festival South by Southwest -- but the band remains hopeful that by the time they have released their sophomore album, which is currently underway, they will be able to safely perform for live audiences.
Girl Skin has been in existence for two years and has performed at many hallowed Brooklyn venues, including Williamsburg dance bar Baby's All Right and Rough Trade -- which recently moved out of its iconic Williamsburg warehouse after a nine-year run in that location.
"We're a Brooklyn band," band member Stanley Simons said.
Sid Simons, who spearheads the group, said his work was always influenced by the sounds of his surroundings and as a result, Brooklyn played a big role in Girl Skin's first album.
"I was recording 'You're a Freak' in my room in Brooklyn and there were these kids playing down below and you could hear their noise coming over the song and to me, it was really kind of perfect," Sid Simons said. "I stuck a microphone out of my window and added it to the song."
The new video, directed by Sam Centore, produced by Sophie Mitchell and styled by Nika De Carlo, follows the band's intimate, folky sound playing with warm shadows and light. It uses a yellow and black color pallet to create an atmosphere of intoxicating reverberation between light and dark that lulls and excites. Sid Simons said the color scheme represented the sound. "It's important to see music just as much as hear it."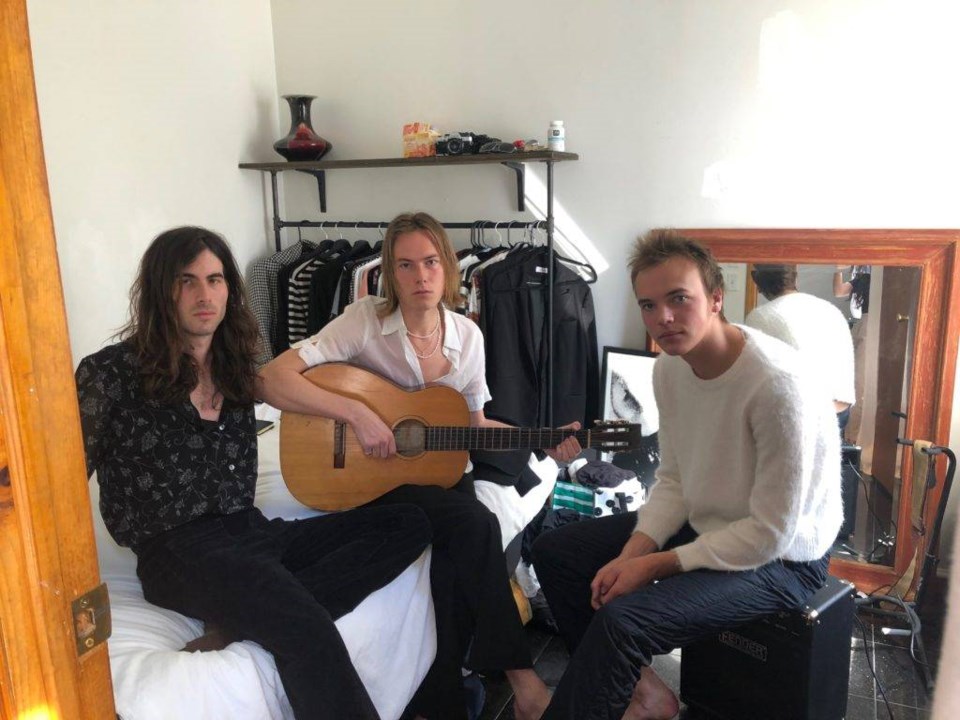 The band includes collaborators Wyatt Mones, Stanley Simons, Ruby Wang, Sophie Cozine, Leo Lovechild and Noah Boling and is represented by New York label Julian Records. Band members are also involved in other NYC bands like Beechwood and Lovechild, which will be hosting live, socially distanced shows in the upcoming months at local venues.
Looking forward, guitarist and vocalist Wyatt Mones said the band was taking things a day at a time.
"We don't know what the world will look like tomorrow. We're just going to keep putting stuff out."For information on Girl Skin's upcoming releases and tour dates, visit their website here.