Bedford Stuyvesant Restoration Corporation (Restoration) has announced that it will be hosting BKLYN Rocks, a music festival in celebration of hip hop's 50th anniversary, on Sept. 29th and 30th.
The two-day event will be taking place in the heart of the Bed Stuy neighborhood at Restoration Plaza (1368 Fulton Street).
BKLYN Rocks will kick off its festivities with a pair of panels composed of elected officials and icons from behind the scenes of the hip hop music genre.
The first panel, titled "Hip Hop and Civics," will take attendees on an exploratory journey of the music genre's impact on civic life. Among the participants include Brooklyn Borough President Antonio Reynoso, Newark Mayor Ras Baraka and more.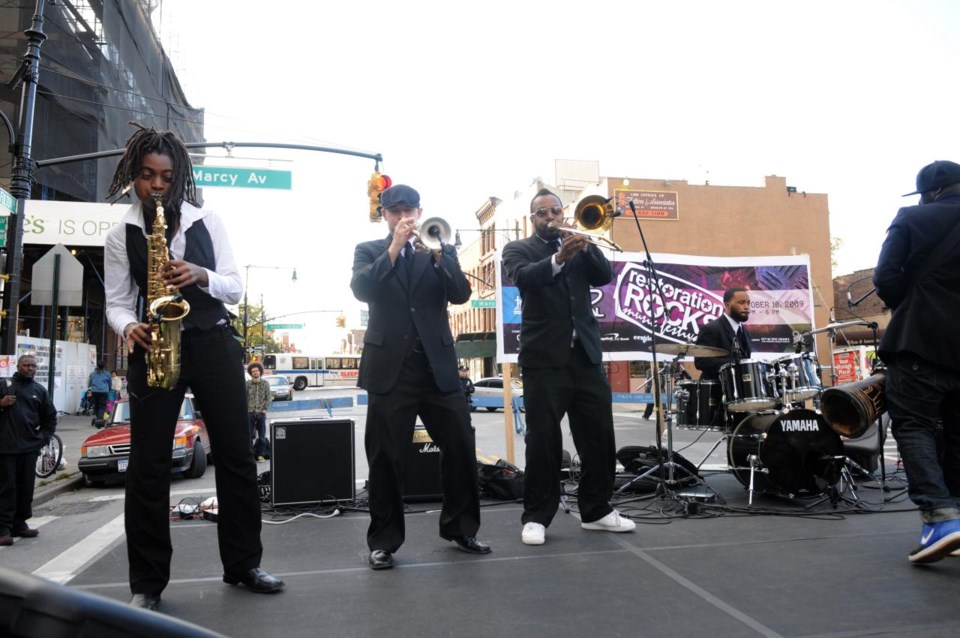 The following panel, called "Hip Hop: Behind the Curtain," will feature insights from American music video director, DJ Ralph McDaniels, as well as Byron Kirkland of The Stealth Group, among others.
On the second day, visitors will get the opportunity to enjoy a music festival and block party, featuring live performances from DJ Trauma, DJ Enuff and Mister Cee.
Other activities planned for the jam-packed day include several hip hop activations, a roller skating rink, a fashion show, a community graffiti mural, an appearance by the Brooklyn Nets, and much more.
For more information about the two-day event, visit the Restoration website.