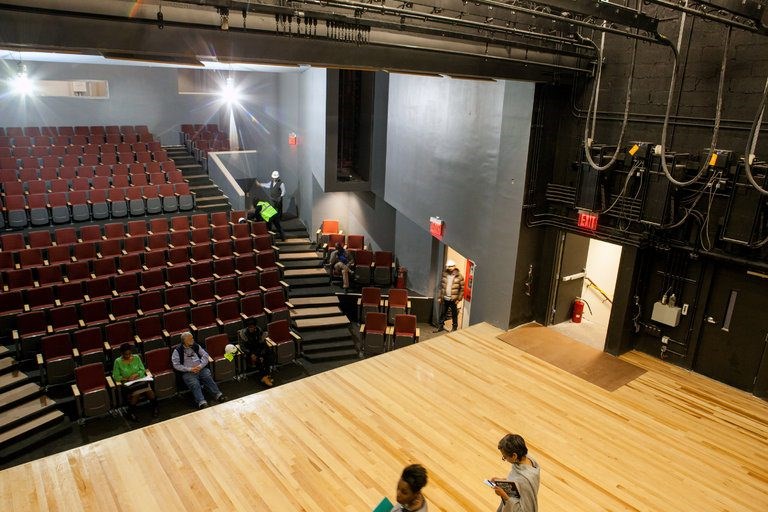 Celebrating its 50th anniversary, Bedford Stuyvesant Restoration Corporation (Restoration) announces the launch of its 21st century creative complex: RestorationArt, as Broadway World reports. Founded during the civil rights movement, Restoration is a Central Brooklyn institution which is deeply committed to supporting revolutionary art makers and protecting sustainable art spaces.
"RestorationArt is both a call and a response to artists and audiences alike to join us to explore, as well as to tackle, issues of inequality that are real and persistent in Central Brooklyn and in communities across the nation." said Dr. Indira Etwaroo, Executive Director of RestorationArt and the Billie Holiday Theatre.
The heart of this creative complex is the AUDELCO and Obie Award-winning Billie Holiday Theatre, founded in 1972, which has been a significant platform for many Black artists, including Ruby Dee, Debbie Allen, Wendell Pierce, Sonia Sanchez and more. After its first major renovation in 45 years, it is scheduled to reopen on Tuesday, May 9, 2017.
"The Billie Holiday Theatre was an important stepping stone for so many of us young Black actors," said acclaimed actor and film producer, Samuel L. Jackson. "I am thrilled that it is being preserved for the next generation of theater artists."
With the transformation of its Center for Arts and Culture to the creative complex of RestorationArt, the organization welcomes both the voices of the local community and world class artists to create new artistic works and community experiences through dance, music, theater, visual arts and conversation.
The key areas of RestorationArt include: educational programming; a multi-platform digital presence to engage audiences locally and globally; and upgrades of art spaces, including the Billie Holiday Theatre, the Skylight Gallery, and Youth Arts Academy studios.
Kevin Chavers, Chairman, Restoration Board of Directors stated, "As we combine arts and culture with economic solutions, health and fitness, and our work with local entrepreneurs and the community, we are witnessing the true transformative impact of the arts on people's lives."