'Fur Beneath My Wings' is a compilation of heartfelt stories that provide lessons in faith, love, gentleness, perseverance and hope through the eyes and existence of our furry little friends.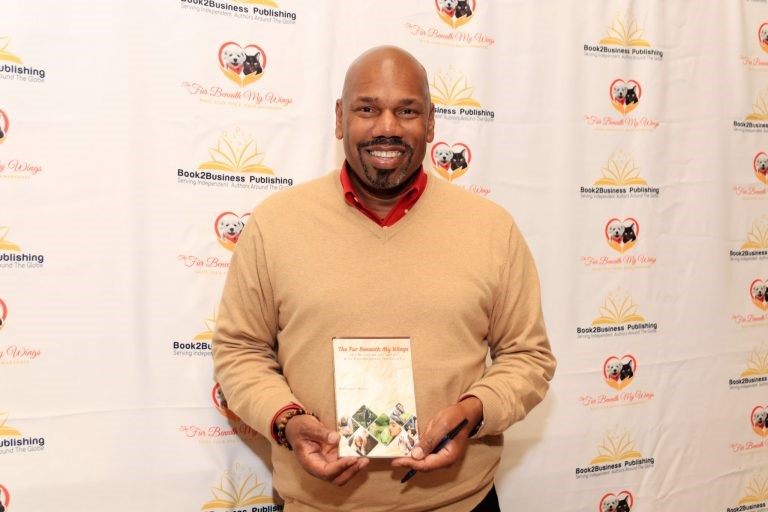 More than 50 pet lovers and well-wishers attended the launch of Hartford Hough's new book Fur Beneath My Wings, a compilation of stories that show: Pets make their humans better. Saturday's launch and book signing took place at Lafayette Avenue Presbyterian Church.
Bed-Stuy native Hartford Hough is a proud member of the Humane Society and the ASPCA, who has embarked on a different career path before becoming an author. He is an award-winning baker, chef and cake designer who has been baking for over thirty years and has amassed quite a resume and reputation in his chosen field. But Hough is as passionate about the care of animals, as he is about baking and the culinary arts. His concern for the health and welfare of animals has led to his efforts to support other resources and organizations responsible for finding "forever" homes for lost and abandoned animals - and turned him into a true advocate for animals' rights.
It was this same passion that has caused Hough to write his first book, The Fur Beneath My Wings: Our Relationship with Animals and the Valuable Lessons They Teach Us.
Hough's debut is a compilation of personal experiences and shared stories of a man's relationship with his companion animal friends. Delightful, funny, warm and inspiring, these stories provide lessons in faith, love, gentleness, perseverance and hope through the eyes and existence of our furry little friends.
"Living the human experience, we so often miss out on the beautiful lessons life can teach us about ourselves and our fellow human beings," says Hough in his book.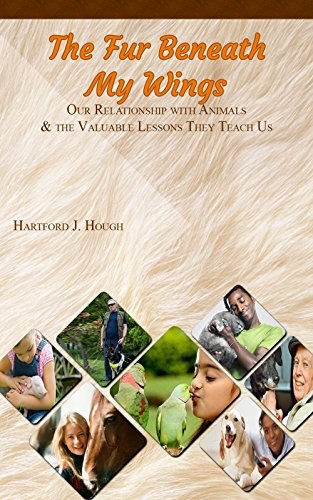 According to Hough - and rightfully so, as pet lovers attest - animals serve a fulfilling purpose and play a major part in teaching values such as kindness, patience and compassion. These furry friends are not just pets, but they become beloved family members and personal companions.
And as if Hough needed more testimony to his premise that pets make us better humans, he recruited seven contributing writers who share the captivating stories of how their lives were beautifully impacted by their pets.
"Each animal that God created has a purpose for being here," states Hough. "Their place is no less significant than the common man walking the street every day. Our relationship with them should not only enhance our lives but cause us to be the best of who we are and should always be."