Performer, choreographer and writer Okwui Okpokwasili is among the 2018 recipients of the prestigious MacArthur Fellowship, which recognizes individuals who have shown "extraordinary originality and dedication in their creative pursuits and a marked capacity for self-direction."
In her multidisciplinary performances, the Bed-Stuy resident fuses dance, theatre and text to give visibility to the stories of women of color, their resistance and resilience, which have been left out of our cultural narratives. The daughter of Nigerian immigrants, Okpokwasili was born and raised in the Bronx, and the histories of these places, and the girls and women who inhabit them, are prominent in her work.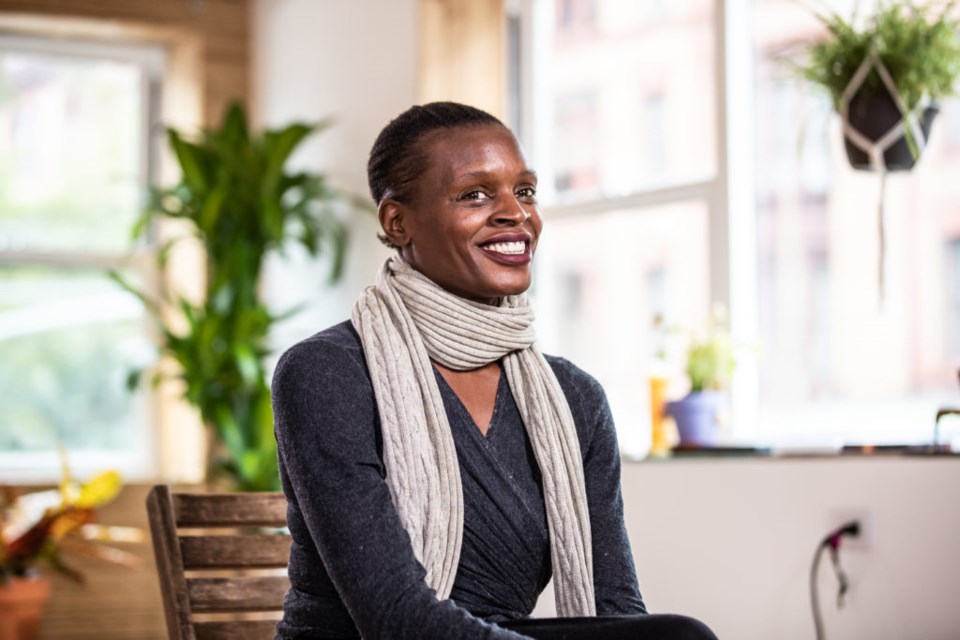 "It's largely about trying to shift how we look at black women on stage, and how we expect black women to behave," she explained. "I'm trying to make liberated spaces to give a stage to the complexity of the black woman."
By sharing that complexity, Okpokwasili hopes to evoke in audiences a sense of empathy for the pain, resilience, fears and desires of the characters she embodies.
In 2014, she gained great acclaim for her one-woman show Bronx Gothic. Rooted in her childhood memories, she combined dance, song, drama and comedy to share the story of two 12-year-old black girls coming of age in the 1980s, and their experiences friendship, sexual awakening, the nightmares of a violent environment and the daydreams of a better tomorrow.
"Growing up as a young black girl amid other young black and brown girls, we weren't protected and it seemed like we didn't need to be protected," shared Okpokwasili. "I was thinking about the nature of innocence, and how so many of us were living with various types of violence but still tried to dream of something different."
Three years later, Okpokwasili debuted Poor People's TV Room, in which she wrestled with how to recover buried histories and resistance movements in Nigeria, her parents' home country. As part of a multigenerational ensemble of women, she performed monologues, dialogues and songs inspired by the Bring Back Our Girls movement, launched in response to the Boko Haram kidnappings of Nigerian schoolgirls, and the Women's War of 1929, when thousands of Igbo women revolted against British colonial powers.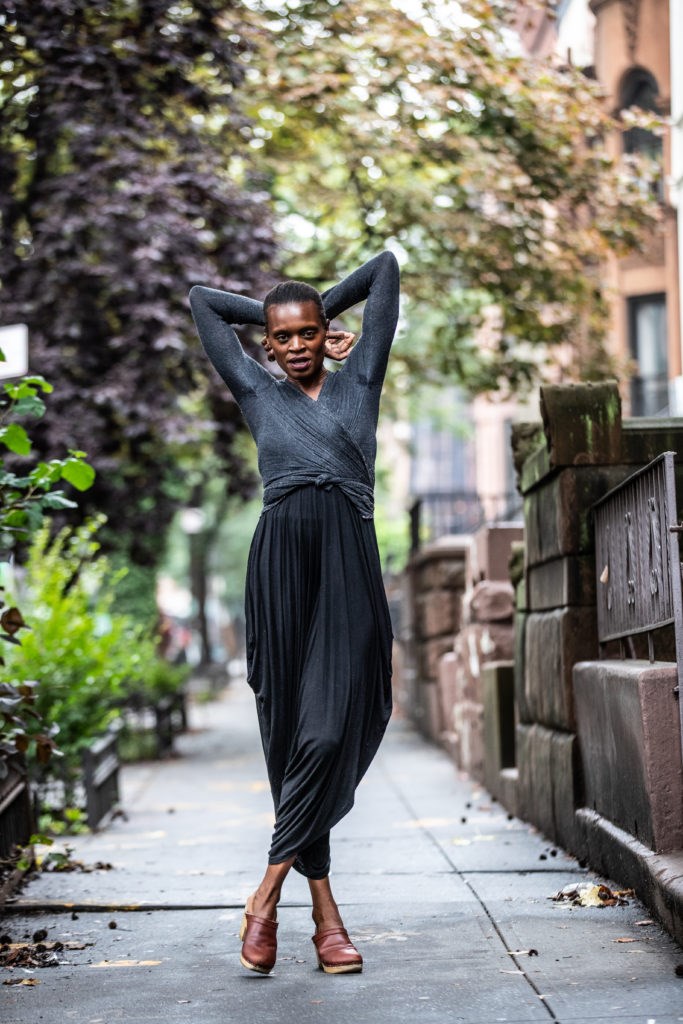 While Okpokwasili has focused on the stories of African American and African women, inspired by her own experiences, questions and observations, she said it goes beyond color.
"It's also about using these stories as a way to express an ultimately human condition," she explained. "Often people think, 'This is a story about black women, black girls.' It is, but even if, the black condition still reflects something larger about the world."
Okpokwasili is preparing for her next project, Adaku's Revolt, which is slated to open in New York City in March 2019. In Adaku's Revolt, she will bring life to a black girl who stops straightening her hair chemically, and who then discovers the powers of her natural hair, which symbolizes antennas to her future and roots to her past.
The MacArthur fellowship means great encouragement to Okpokwasili, she shared.
"It just gives me more fire to keep doing the work that I have been doing," said Okpokwasili. "It is incredible to be recognized by peers and by this organization. It's an incredible recognition of the work I've been doing, the questions I've been asking, and I plan to continue to do that."