Saturday, October 11, is the kickoff of the 10th Annual Bed-Stuy Alive!, a celebration of Bed-Stuy's people, art and culture!
Bed-Stuy Alive! is a community development activity, promoting tourism and stimulating community pride by introducing thousands of people to the growing array of restaurants, retail shops, businesses, art and the historical significance of one the largest African-American communities in the United States.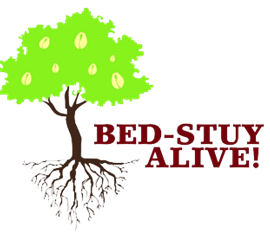 A 10K walk/run, children's activities, a brownstone tour, an awards celebration honoring community leaders and a gigantic block party featuring a star-studded music concert are just some of the events taking place at this annual fall celebration.
Bed-Stuy Alive! is an opportunity for the entire community to come out; a chance to get to know your neighborhood, know your neighbors, know the brilliance that is Bed-Stuy!
Saturday, October 11- Saturday, October 18
FEAST BED-STUY
As part of Bed-Stuy Alive! activities, the week kicks off with Feast BedStuy— an initiative of Bridge Street Development Corporation that celebrates food and drink establishments on Bedford Avenue, Tompkins Avenue and Malcolm X Boulevard, including highlights of the unique characteristics of the neighborhood.
You will get to know another great section of our neighborhood, as you join us for bites, drinks and off the menu items from merchants along Bedford Avenue (between Halsey Street & DeKalb Avenue) including Tompkins Avenue and Malcolm X Blvd.
Look for the Feast BedStuy sticker in the window of food and drink establishments, and enjoy signature beverages and menus called Alive! Fresh smoothies, tonics, cocktails and more that celebrate the history and spirit of Central Brooklyn and highlight the unique characteristics of the neighborhood. For more information visit www.bsdcorp.org
Saturday, October 11 (10:00AM-5:00PM)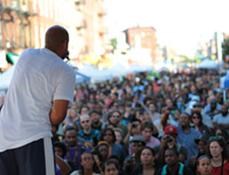 GALA KICK-OFF STREET FESTIVAL Fulton Street (Between Marcy & Brooklyn Avenues)
10:00am-- Opening ceremony, featuring the Tohma Y. Faulkner Community Trailblazer Awards. The Honorable Annette M. Robinson will receive the Community Champion Award and renowned artist and filmmaker Spike Lee will be presented with the Arts and Culture Award. There will also be awards presented in several categories to community stakeholders including Community Service, Rev. Gwendolyn Dingle; Economic Development Trailblazer, Carol A. and Teddy Barnett, Royal Rib House; New Entrepreneur, Derrell Darwood, Doc d's Southern Desserts; Outstanding Educator, George Patterson, Principal of P.S. 308 and Youth Achievement, Eden Sanaa Duncan-Smith.
12:00pm-- RESTORATION ROCKS concert, featuring performances by legendary artists Doug E. Fresh and Slick Rick and Rochelle Fleming of First Choice.
Sunday, October 12 (8:00am)
32ND ANNUAL 10K RUN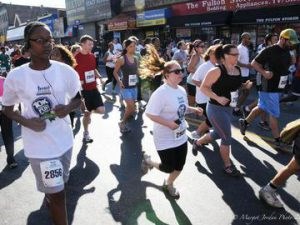 For the past 32 years, Bedford Stuyvesant Restoration Corporation has sponsored the 10K Run and Fun Walk bringing out runners and walkers from the tri-state region. Not only are participants impressed by Bed-Stuy's community character — culture, brownstones and rich history, they also enjoy the camaraderie and the energy this neighborhood run distinctly offers. People of all fitness levels and ages are attracted to the race which has become a much anticipated community event and now includes a 5K Walk, Bike Ride, and Kid's Run.
Schedule Of Events: 8:00am Day of Event Registration, 9:00am Kiddie Run, 9:30am Bike Ride, 10:00am 10K Race and 5K Walk. Course map is available here. Click here for more information and participant registration.
Saturday, October 18 (11:00am - 4:00pm)
BROWNSTONERS OF BEDFORD-STUYVESANT, INC. 35th ANNUAL HOUSE TOUR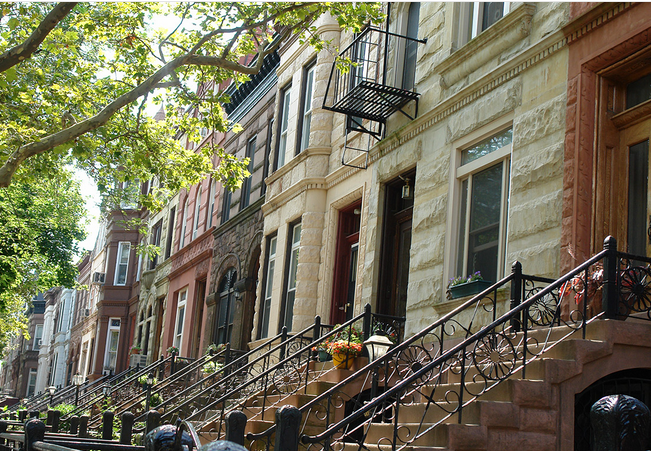 This is one of the most intimate, fun and informed exhibitions you will view of Brooklyn's magnificent brownstones. Take a tour of Bed-Stuy's preeminent brownstones, survey the architecture, listen to the history and step inside, where a handful of residents will welcome you into their homes.
Tickets may be purchased in advance for $15 from Little Red Boutique, Bed-Vyne Wine or Sista's Place. They are $20 at the door. The tour is organized by Brownstoners of Bedford Stuyvesant Inc. and starts at Boys and Girls High School, located at 1700 Fulton St.
Saturday, October 18 (12:00noon - 6:00pm)
THE 11TH ANNUAL STUDIO STRUT
A free, self-guided tour of art through the village of Bedford-Stuyvesant. Featured artist include Fedrecia Hartley of Zion Gallery, 152 MacDonough Street (at Throop Ave), Emily Grote, 154 MacDonough Street (at Throop Ave), Diane Grazette-Collins, 89 Chauncey Street (at Stuyvesant Ave), Anne LaFond, Window Studio 356 Marcus Garvey Blvd (at Putnam Ave), Bedford Stuyvesant Galleries Skylight Gallery 1368 Fulton Street 3rd floor (at New York Ave), The Sanctuary Gallery, 178 Lexington Avenue (at Bedford Ave), House of Art Gallery 408 Marcus Garvey Blvd (at Halsey St). For more information, go to www.facebook.com/BeSAA.art - www.BeSAA.org - www.BeSAA2002.blogspot.com