Tohma Y. Faulkner passed away on September 6, 2008-- a transition that rocked her entire community of Bedford-Stuyvesant.
"The World has lost a great voice, Delta Sigma Theta Sororority, Inc. has lost a devoted soror, and the Bedford Stuyvesant Community has lost one of its greatest heroes," wrote Kishana L. Holland on her blog, Tres Chic Boutique.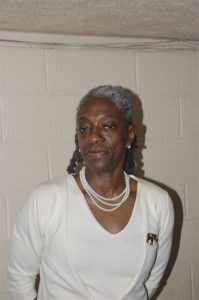 Tohma Faulkner was one of the founders of Bed-Stuy Alive!
She was dedicated, persistent, smart, hard working and passionate about her community of Bedford-Stuyvesant.
In addition to being 2nd vice chair of Community Board 3, Ms. Faulkner served on the board of directors for Vannguard Urban Improvement Association, the former president of the Brownstoners, a member of the steering committee for the Bedford-Stuyvesant Gateway Business Improvement District and a member of Delta Sigma Theta Sorority. She was also an involved member of Bethany Baptist Church.
On Saturday, October 11, 2014, beginning at 10:00am, outside of Restoration Plaza, Bed-Stuy Alive! will kick off its week of ceremonies with the 6th Annual Tohma Y. Faulkner Community Awards, honoring New York residents whose dedication and contributions to the Bed-Stuy community have embodied Tohma Y. Faulkner's legacy.
The event will start with a musical presentation by Boys and Girls High School, followed by remarks by Rhonda Lewis, executive director of Bridge Street Development Corporation and City Councilmember Al Vann.
Assemblywoman Annette M. Robinson will serve as host of the event as well as receive the Community Champion Award. Renowned artist and filmmaker Spike Lee will be presented with the Arts and Culture Award. Other award recipients include:
Community Service, Rev. Gwendolyn Dingle
Economic Development Trailblazer, Carol A. and Teddy Barnett, Royal Rib House
New Entrepreneur, Derrell Darwood, Doc d's Southern Desserts
Outstanding Educator, George Patterson, Principal of P.S. 308
Youth Achievement, Eden Sanaa Duncan-Smith, starred in August Wilson's "Fences" & "Lion King"