What do most people think of when they hear the name Basquiat?
For those generally familiar with his work, words like artist, legend, pop culture, eclectic, creative genius or 80s icon might come to mind.
For those who know a bit more about Basquiat's life during his most celebrated last decade, they might also include words like punk scene, Andy Warhol, Keith Haring, Lower East Side, sex, women. ... Drugs. Nightlife. Overdose. Gone too soon.
But who was Basquiat, really? Surely he was more than the last ten years of his life.
"He was Jean-Michel," Lisane Basquiat told BK Reader of her older brother. "We called him Jean-Michel."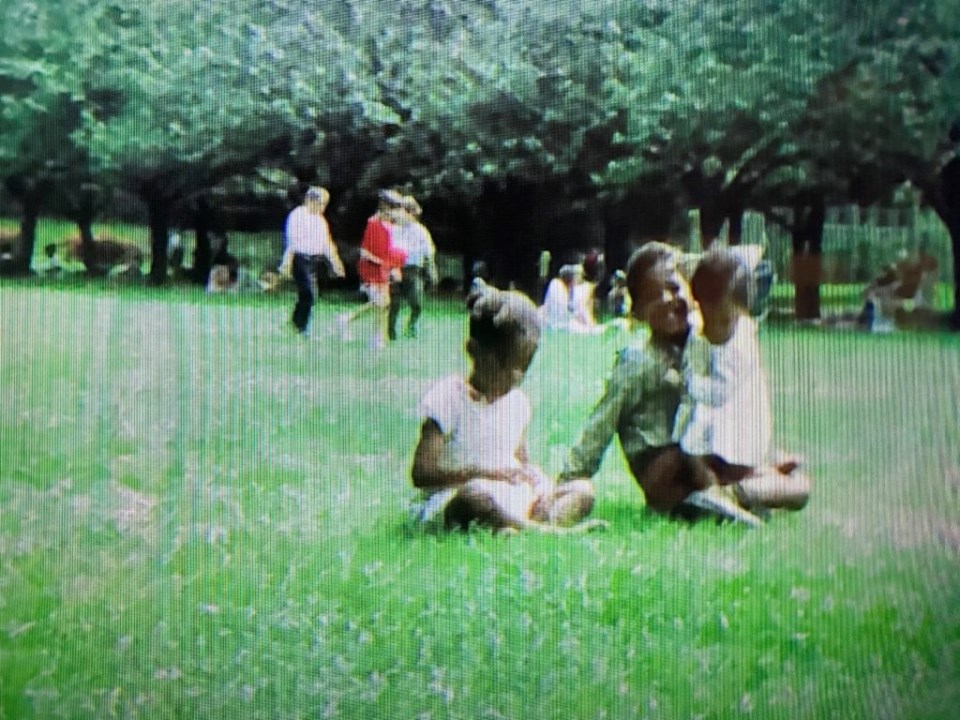 "He was a human being. A man. We lost a brother. And our parents lost a child."
Jean-Michel Basquiat was born on December 22, 1960, in the Park Slope, Brooklyn. Basquiat's real life did not begin as an iconic artist. His iconic art began with his real life.
Before Basquiat was introduced to the world as the artist we know and revere, he was a boy from Brooklyn. He attended I.S. 293 in Boerum Hill; he loved to read, draw, hang out in Prospect Park, and ride his bike up and down Flatbush Avenue. He was precocious and, at times, a bit of a prankster. And for Basquiat, like most kids growing up in the 60s and 70s, a night out at White Castle or KFC was a special occasion.
Jean-Michel Basquiat was the son of Matilde Basquiat, a doting mother of Puerto Rican descent who encouraged her son's budding creativity; and Gerard Basquiat, a hardworking accountant and Haitian immigrant. Basquiat was the fiercely protective older brother of two sisters– Lisane and Jeanine Heriveaux– who together loved to explore and play practical jokes in which, often, Basquiat was the orchestrator: "We were horrible to our babysitters," Jeanine recalled, laughing. "We were Bebe's Kids before Bebe's Kids-- loveable but still quite adventurous and curious."
After his parents separated when he was eight years old, Basquiat and his two sisters went to live with their father. As Basquiat came of age, a combination of his parents' separation, American racism and pushback around his desire to be an artist began to affect him, and he decided to leave his father's home.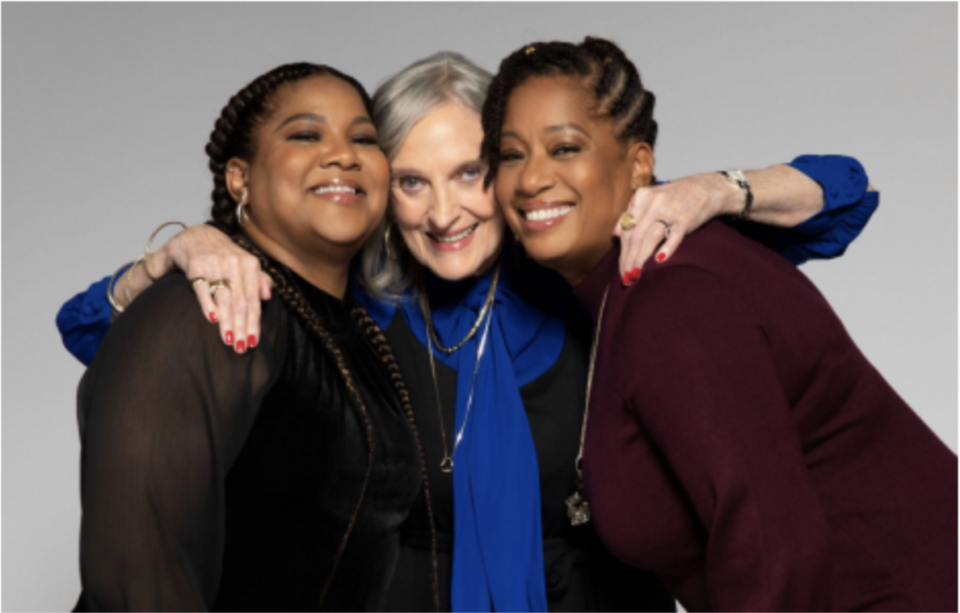 "I think he knew that we loved him," said Lisane. "But I believe he was the one affected the most by the separation of our parents, and he was grappling [with] acceptance. And then you become an artist in that world, and you get along with your peers. But with the [early] critics, you're not getting accepted there either."
Too often in the retelling of Basquiat's life, the more fundamental parts– his homelife, his family life, his humanity, his struggles with identity and frustrations with racial acceptance– are washed out and start to take shape only at the point the public takes interest.
"The story has been told by people who were in Jean-Michel's life for a particular moment in time, in the absence of us saying anything," Lisane told BK Reader. "And as a result, some of those stories became the story of Jean-Michel's life. It would be like a friend I hung out with when I was 19 years old … if they were the only ones talking about Lisane, then that would be the only perspective of Lisane [other people] would have gotten to know."
Lisane and Jeanine aim to lend sharper focus to the picture of their older brother that has been pixelated for so long.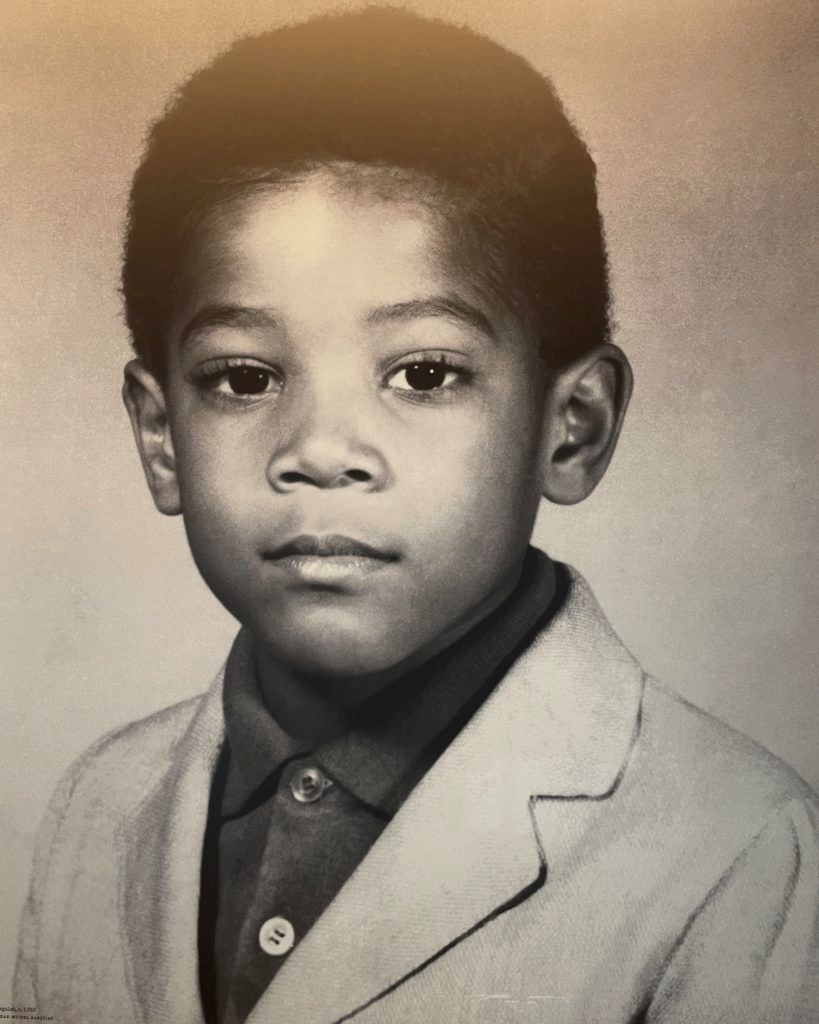 The sisters, who are the current managers of Basquiat's estate, have curated for the public an intimate exhibition of their brother's work, "Jean-Michel Basquiat: King Pleasure©," presenting more than 200 never-before-seen paintings, drawings, artifacts and ephemera that weave together his personal life and artistic influences, in the context of the time in which he lived.
"Our relationship isn't through the same lens as those that are viewing him as someone who sold a $110M piece or walked down the runway of Comme de Garcons, or had this girlfriend or that girlfriend," said Jeanine. "All of those things could be true, but those aren't the lenses that we're looking through. We're looking through a very emotional, intimate lens and all of the memories that we have with him.
"I think this is the reason why we created this exhibition– so that people can see a different side of him and not just this person that rose from the ashes and suddenly became an artist. He was a person that had a family and all those things that helped him become what he eventually became to the world."
The exhibit is a railroad journey through a series of rooms, nooks and corridors, each one unlayering a different facet of Basquiat, the man and his art.
The exhibit is divided into seven themes surrounding pivotal moments in Basquiat's life. The first room, titled, "1960- Introduction," opens into a softly lit, narrow room, featuring a beautiful large painting of Basquiat by Andy Warhol. On one side of the room is a series of his mysterious "dark man" self portraits, and on the other side, a large map of Brooklyn that pinpoints the places Basquiat's family loved to frequent, including the meadow in Prospect Park, the Botanical Gardens, Grand Army Plaza, the Brooklyn Museum and the Brooklyn Public Library.
"People stand there for a really long time looking at that map, laughing and chuckling," Lisane said.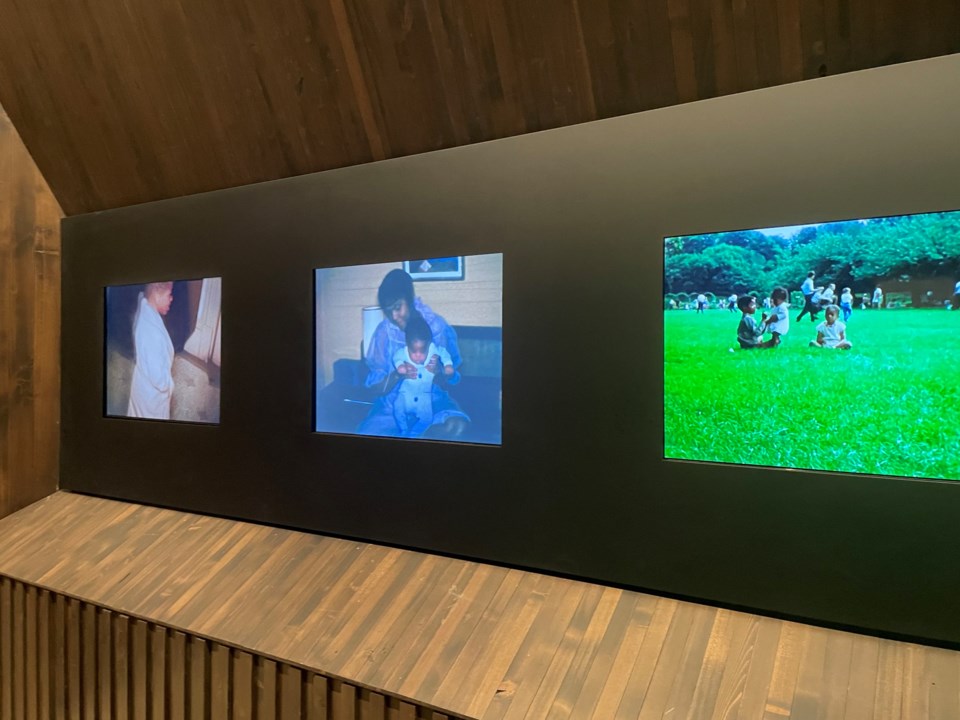 Next to the map are three never-before-seen home videos running in a loop: scenes of a very young Basquiat interacting with his family, including being pushed in a stroller by his parents, exploring outside and playing with his sisters in Prospect Park.
From video shorts of family members reminiscing about their brother or uncle or nephew, to recreations of Basquiat's art studio and family dining room; from a room titled, "Royalty," an homage to some of the great Black athletes, musicians and artists of the time, such as Jesse Owens, Miles Davis and Grace Jones, to a display case featuring a number of Basquiat's keepsakes and inspirations, each room brings the viewer closer and closer to understanding the influences that inspired him.
"In the past, it was always the work that was the star," said Lisane. "But In this particular exhibition, Jean-Michel is the star. So it really is a celebration of Jean-Michel's life."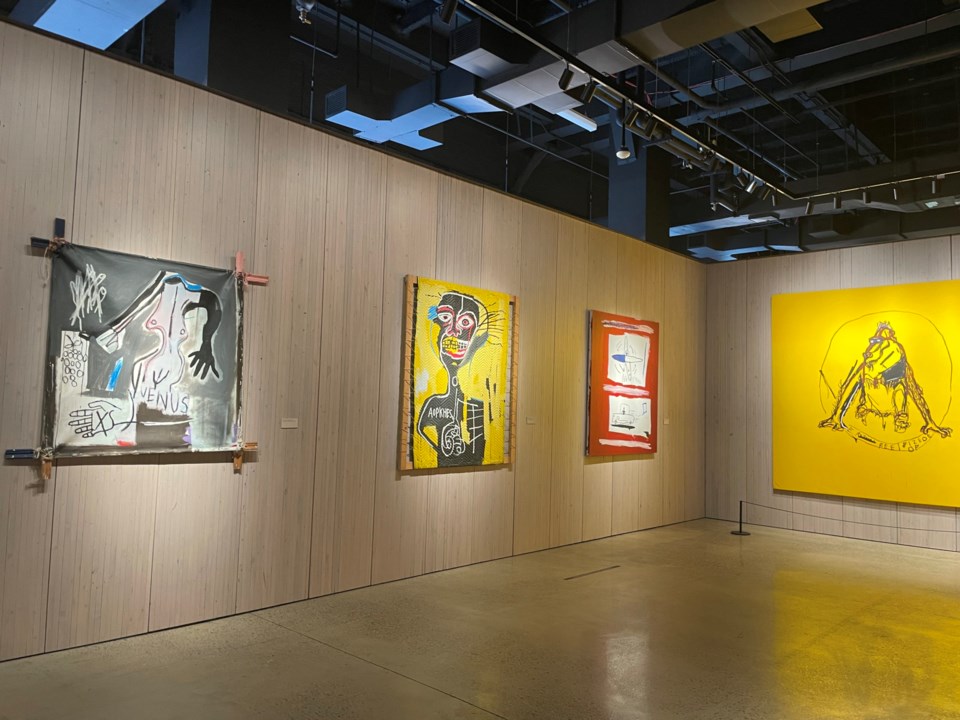 You see how his early life seems happy, stable. You see when his artistic style shifts, his voice grows political, goes dark and direct, and is peppered with social commentary around class struggle and racial strife. And you also sense that internal struggle with acceptance his family noted but were helpless in averting.
"There are times when I play the 'What if?' game, where I'm like, 'Wow, I really wish he could have gotten out of that period; that funk that men can sometimes be in in their late 20s– especially men of color– where they can get depressed. They have all these questions that they don't have answers for," Jeanine said.
"He found some of that acceptance with his friendship with Andy Warhol, where he finally met someone who got it," Lisane added, "I mean [Warhol] was a successful artist. So there's a certain dialogue that you can have with someone who really understands what you're going through. And he was finally accepted like, 'Wow, I found my people.' And then a primary part of that group passes away.
"And so I think he had a lot of very quick things happen and never got the opportunity to stop and breath and take his life in."
One of the most exciting rooms to experience might be the very last one, a recreation of the VIP area of the Palladium nightclub, a frequent haunt of Basquiat's during his heyday in the mid-80s and also where his work was prominently featured. The coolness, colorfulness and bravado of the VIP section oozes Basquiat vibes, corner to corner. And you get the sense it is here where his light shined the brightest prior to his passing.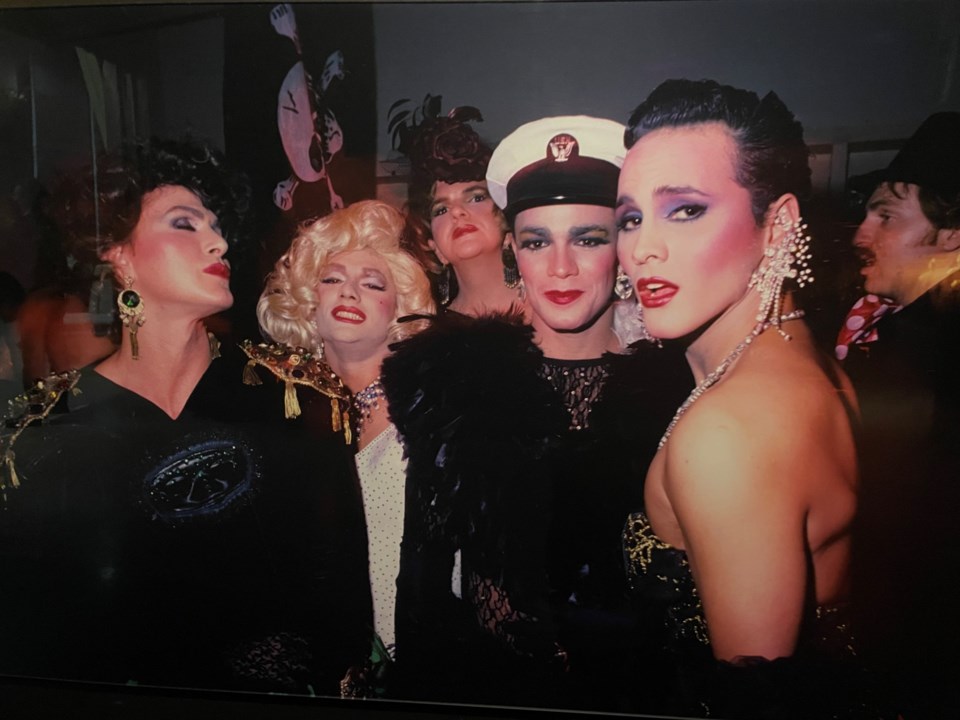 "The Michael Todd Time Room (the VIP room at the Palladium) brings me so much joy, every time I walk into that room," said Jeanine. "I love dancing and music from the 80s. And so, after going through all of this emotional stuff in the other rooms, to end there always brings a smile to my face."
"The exhibit is a love letter to our brother," Lisane told BK Reader. "We try to imagine where he would be today and what we think he would have done. Would he have continued to be a painter? We don't know.
"But we just really try to manage his estate with the most integrity, keep his legacy alive and make sure that boys and girls that look like him can be inspired by him, be moved by what he's left behind."
Jean-Michel Basquiat: King Pleasure© opened on April 7, 2022, at the Starrett-Lehigh Building in Chelsea and runs through January 1, 2023. To purchase tickets, go here.
*Jean-Michel Basquiat: King Pleasure© is produced by The Estate of Jean-Michel Basquiat, with Jean-Michel's sisters Lisane Basquiat and Jeanine Heriveaux serving as executive producers, in collaboration with Ileen Gallagher and ISG Productions Ltd. The family commissioned for the exhibition's design internationally acclaimed architect David Adjaye, designer of The Smithsonian National Museum of African American History & Culture in Washington, DC.