Ay? will be headlining a free performance at the 8th Annual Soul of BK festival on Sunday at Weeksville Heritage Center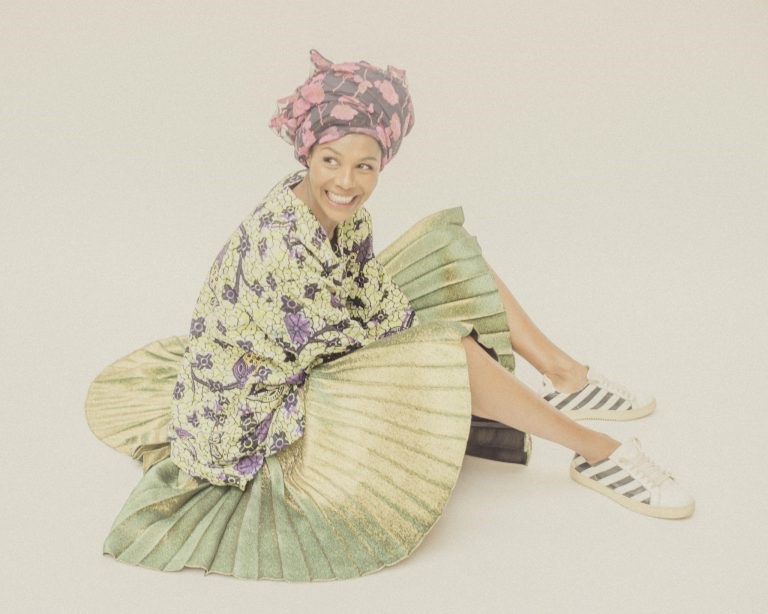 Music has an extraordinary way of binding us all as humans, regardless of its origin. Through music, we can time travel, reminisce, meditate… heal. In fact, without even realizing, music for the majority of us was our first therapist-- the outlet where our joy, our pain, our secret thoughts were placed in confidence and made sense of by another more skilled in aural articulation.
Singer and musician Ay? (which means "Joy" in Yoruba) understood at a very early age the healing power of music, which is why she has chosen it as a means to heal not only others but also herself. Born in 1980 in Germany to Romanian and Nigerian parents, Ay?-- whose birth name is Joy Olasunmibo Ogunmakin-- was shuffled through the foster care system after her parents separated when her mother became addicted to heroine and spent some time in jail.
During a four-year stint in a children's home, she learned to play violin and piano and then later taught herself how to play the guitar. She maintained contact with her father, who was a DJ and who was the first to discover her talent for singing. At age 15, she wrote her first song, which was about her mother, and which helped her to cope with her traumatic childhood. And at age 18, she recorded her first studio demo with her father.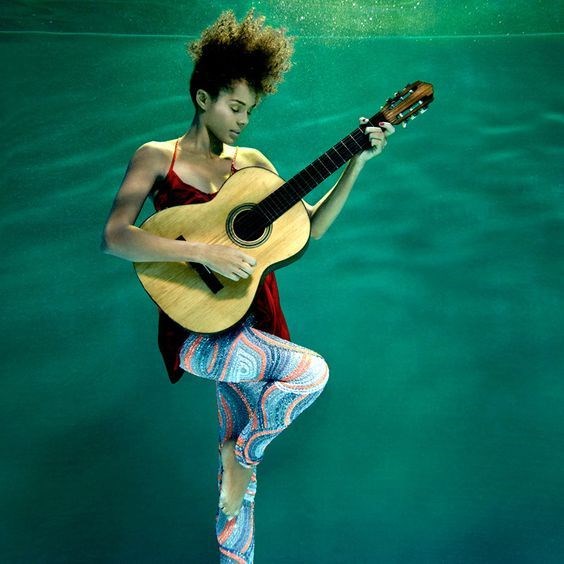 Since that time, she has lived in Paris and London; has recorded four albums: "Joyful" (2006), "Gravity at Last" (2008), "Billie-Eve" (2011) and "Ticket to the World" (2013); has been awarded the European Border Breakers Awards 2008, the Globes de Cristal Award for Best Female Singer 2014, and the Grand Prize for SACEM; and she has starred in three films: Ayo Joy (2009 documentary), Murder in Pacot (2015) and Volt (2016).
Today, she is married and lives in Brooklyn with her three children and is preparing to drop her fifth album, "Ay?," on Friday, October 6. You can get a live sneak peak into her new album on Sunday, September 24, when she will be headlining a free performance at the 8th Annual Soul of BK festival at Weeksville Heritage Center, located at 158 Buffalo Avenue.
BK Reader caught up with this sinewy songstress while she was in Paris. She shared with us her musical influences, what artists she's listening to today, why she loves Brooklyn and exactly why her latest album, "Ayo," is one of her most special yet!
-----------------------------*--------------------------
BK Reader: You've lived in Germany, Paris, London and the U.S. You've played several instruments and was influenced by a wide genre of music, which, altogether is, what we are witnessing today. So now, what is influencing and informing your music and artistic choices?
Ay?: The way I make music today is the way I've always made music. It's on an emotional level. Everything that touches me and influences me in a real way; things I've been through. I never really make up a story. I would say love is the essence of my work, as well as addressing injustice, which goes along with my love for life. That's my fuel. Everything that inspires and touches me, that's what I write about.
BKR: You had a difficult life growing up as a child. How has music played a role in your own healing?
A: As a child, you ask yourself a bunch a questions; you wonder sometimes why you're not loved or why you don't have this or that, or why you're experiencing the things you experience. And you feel sad, because the love wasn't enough from my mom to quit drugs so that I could be with her. I tried to find the love somewhere else and I tried to find that love through my music. Now, I'm a mother of three, and now I understand my mother even more. Because at the end of the day, we are individuals, and we're in no position to judge. I think the most important thing is to make sure you are happy with yourself.
BKR: You are an international traveler, and you have lived in several different countries for both short and long stints. What does Brooklyn mean to you right now? What is it feeding your soul that anchors you here?
A: So much. The thing that I love the most about Brooklyn is that people are so direct. It's a huge melting pot, but at the same time, so personal. Like for example, I love the people that live in my building. What I love about them is that they are so real. So inspiring on a human level … something you cannot find in L.A. ... I don't know... You know there's so much beautiful culture, street culture from people to people that I haven't found anywhere else but Brooklyn. People are not afraid of each other.
BKR: You have a new album coming out on October 6, self-titled, "Ayo." Where are you artistically right now in your career? How have you or your music changed in the past ten years?
A: The one thing I would say is, I'm becoming me. Who I was and who I lost, I'm coming back to… and I think a lot of artist go through that. You do your first record, get a taste of success, but you get excited, and you begin to look for certain sounds and then forget what you're made of. Before I had the guts to sing in front of anybody, I used to rap. Now I'm going back into the hip hop; back into the reggae, I'm pleasing myself now. I'm not trying to be loved by anyone anymore. I want to love myself. And if someone doesn't like me that way, it's okay for me.
That's why this album is self-titled… because it's the person I am. And taking the risk that people may not like it. Being an artist is a vulnerable situation because you try so hard to be liked and loved and try to please everybody. I feel like in this world we live in, we have to learn not to take anything personal.
BKR: What contemporary artists are you listening to now?
A: I'm very much of an old soul. To me, the 90s music, like Talib Kweli, Lauryn Hill and Mos Def, music of this time was so great. The memories I have of their music, make me feel a certain way. I love Fela and Brazilian music. It makes me feel so happy; it makes me feel so good.
But music today (*laughing*), I like when Drake and Rihanna collaborate. Of course, Kendrick Lamaar. I like Sza. I really really enjoyed Solange's record, I have to say. And Michael Kiwanuka, a British artist, I love his music.
BKR: So, you will be playing Soul of Brooklyn this weekend. What do we have to look forward to at that performance?
A: It's probably going to be a trio: me and my guitar, another guitarist and a drummer… It will be kept as acoustic as possible, and it will probably be a mix of some of my new and old songs and… Yeah, what's funny is, I'm very much a feel person. Sometimes I don't have a set list, because every venue is different, and I'll decide what I want to play according to [the energy of] the crowd. I prefer to live in the moment. I think if we live in the moment, we can enjoy so much more, because we're not trying to be perfect. Perfect doesn't exist.