This all-star night of R'n'B and hip-hop will also feature special guest performances by R'n'B crooner Lloyd and 'Superwoman' Lil'Mo!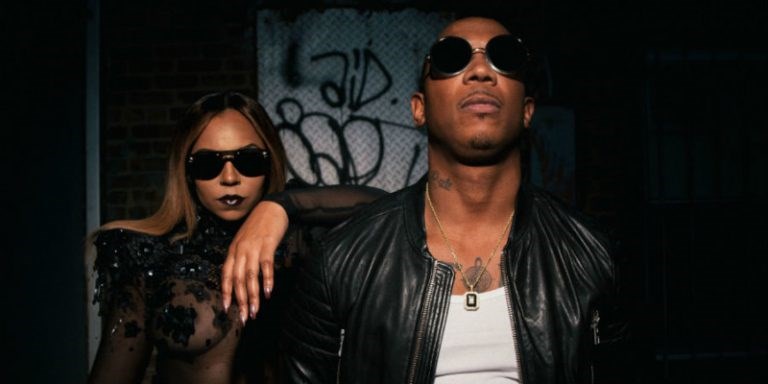 It's been almost 20 years since Ashanti and Ja Rule topped the charts together and they are now reunited, as they are touring the nation. On Friday, March 30, the two will be bringing their all-star concert of contemporary hip-hop and R&B to Brooklyn's Kings Theatre. Added bonus: Special guests Lloyd and Lil'Mo will be joining the party!
Queen's own Ja Rule has had a long and successful career, beginning with his 1999 debut album Venni Vetti Vecci, which reached No. 3 on the Billboard Hot 200. Since then, the four-time GRAMMY Award-nominated rapper has released six top 10 albums, including Rule 3:36 and Pain Is Love. Ja Rule produced a series of hit singles that made the top 20 on the Billboard Hot 100 chart, including Between Me and You with Christina Milian, Ain't it Funny with Jennifer Lopez and three others in which he collaborated with Ashanti: Mesmerize, Wonderful and the GRAMMY-nominated No. 1 hit Always on Time.
Ja Rule's most recent album, Pain Is Love 2, was released in 2012 as a follow-up to the original Pain Is Love; it was the first studio album the rapper has released in eight years. In 2013, the artist continued that comeback with a tour that crisscrossed the country, staging concerts on both coasts.
Singer, songwriter and actress Ashanti is known for vocals as sultry as they are sweet. Her vocal abilities first caught the attention of Murder Inc's Irv Gotti in the early 2000's, resulting in her appearance on Fat Joe's What's Luv? and Ja Rule's Always On Time in 2002. The same year, Ashanti released her self-titled debut album, which peaked at No. 1 on the Billboard 200, spawned the smash hit single Foolish and earned her a Grammy for Best Contemporary R'n'B album. Since then, Ashanti has sold over 15 million records worldwide and produced more Billboard Hot 100 hits like Rock Wit U and Rain on Me, establishing her as one of R'n'B's biggest stars. After five years in the making, Ashanti he released her fifth studio album BraveHeart in 2014.
This all-star night will also feature special guest performances by R'n'B crooner Lloyd known for hits like Lay it Down, Get it Shawty and Southside, as well as Superwoman singer and radio personality Lil'Mo who will most certainly heat the crowd up with hits like Ta Da and Hot Girls.
All there is left to say…you would be foolish to miss this one.
Ja Rule, Ashanti, Lloyd and Lil' Mo
When: Friday, March 30, 8:00 pm
Where: Kings Theatre, 1027 Flatbush Ave, Brooklyn, NY 11226
How much: $49 - $99. Tickets are available here.