'Antique Blackness' benefits Asase Yaa's scholarship fund to supports children who wish to study with professional teaching artists at the acclaimed dance and art school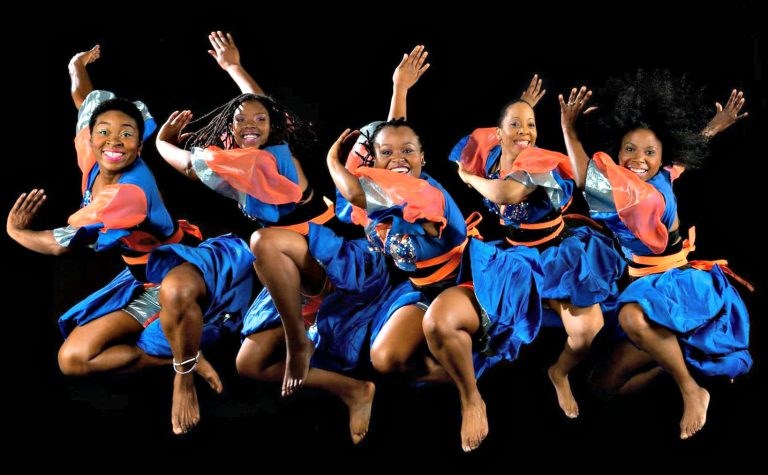 Asase Yaa Cultural Arts Foundation is hosting "Antique Blackness," its annual fundraiser benefitting the Asase Yaa School of the Arts Scholarship Fund at the Weeksville Heritage Center on Saturday, September 2. The scholarship fund supports children in Brooklyn who wish to study the arts with professional and world-renowned teaching artists at the acclaimed dance and art school.
The Asase Yaa Cultural Arts Foundation (AYCAF), also known as Asase Yaa ("Mother Earth"), is a cultural arts institution centered on the African diasporic experience in America. Prior to the establishment of AYCAF, renowned drummer and dancer Yao Ababio founded the Asase Yaa African American Dance Theater (AYAADT) in 2001. Gathering accomplished and inspired young dancers and drummers, Ababio established a respected company of seasoned musicians, dancers and vocalists.
Since its inception, Asase Yaa has expanded tremendously and today consists of four components: a professional dance theatre company, a school of the arts, a children's summer arts camp and an arts education program also known as AY T.E.A.C.H. Each of these programs have a profound impact on the participating children.
The Asase Yaa Cultural Arts Foundation is dedicated to the promotion of cultural performing arts by providing the community with opportunities to learn history and culture, to empower and strengthen the community through the arts, and thereby to inspire and create the foundation for the community's future leaders.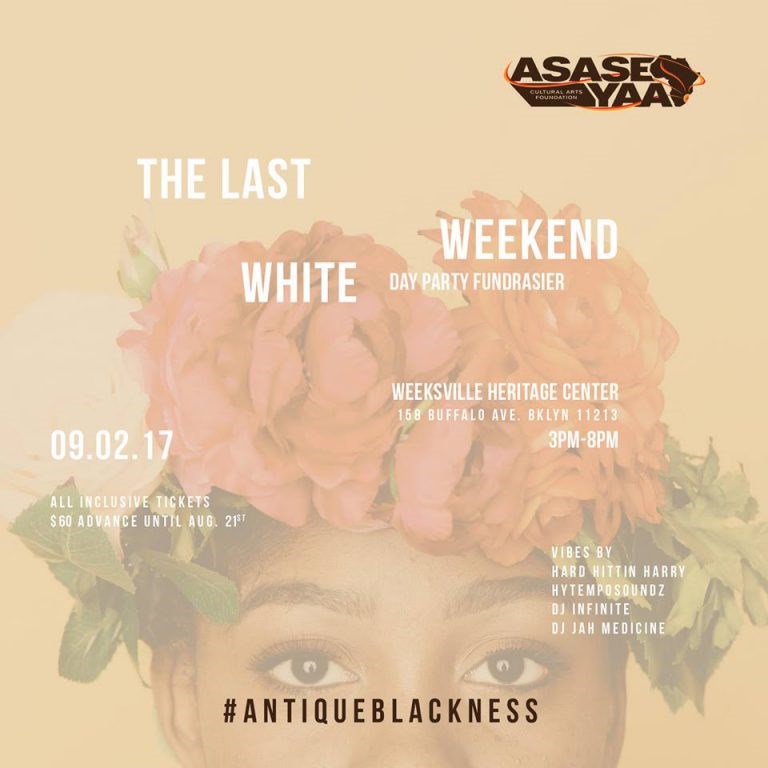 The evening will celebrate arts, dance and fellowship with delicious food and carefully crafted cocktails. This year, the annual fundraiser will take place at the Weeksville Heritage Center, Brooklyn's largest African-American cultural institution which is dedicated to preserving the history of the 19th century African American community of Weeksville, Brooklyn - one of America's first free black communities.
Click here for more details and tickets.
The Asase Yaa #LastWhiteWeekend Fundraiser
When: Saturday, September 2, 2017, 3:00pm - 8:00pm
Where: Weeksville Heritage Center, 158 Buffalo Ave, Brooklyn, NY 11213