Are you ready for a thrilling, sensory-filled sojourn through your own mind?
If you haven't yet experienced immersive art– like the Van Gogh exhibit that debuted last summer in Manhattan to critical acclaim– well, now is your chance, with the global premier of three, breathtaking immersive arts exhibits opening on Thursday, August 11 at ArtsDistrict Brooklyn in Greenpoint.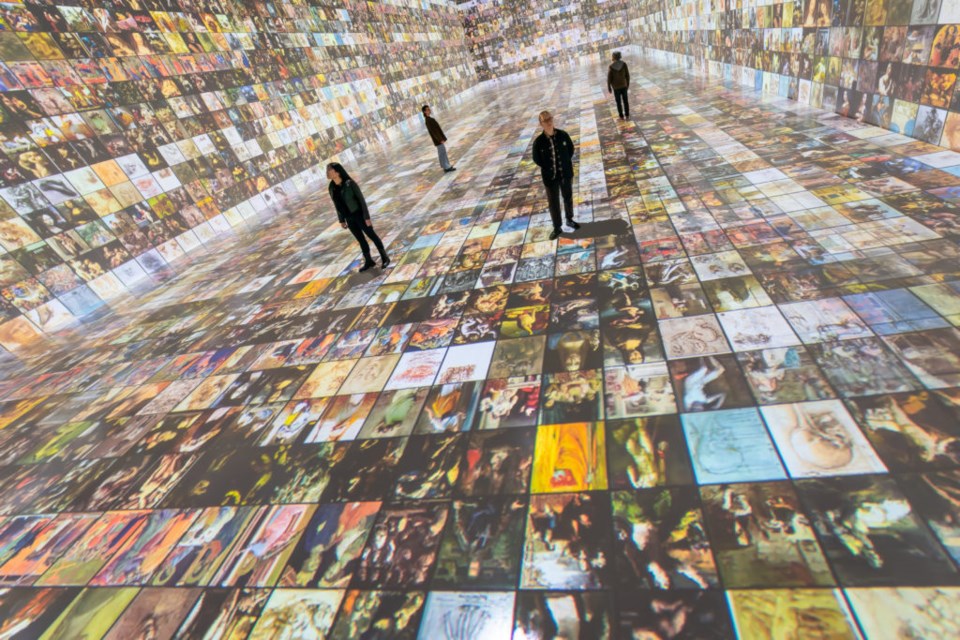 One exhibit, Limitless AI, is a multi-sensory exploration of endless discovery; while the other two– Seance and Flight– offer a heart-racing foray into the geography of restraint.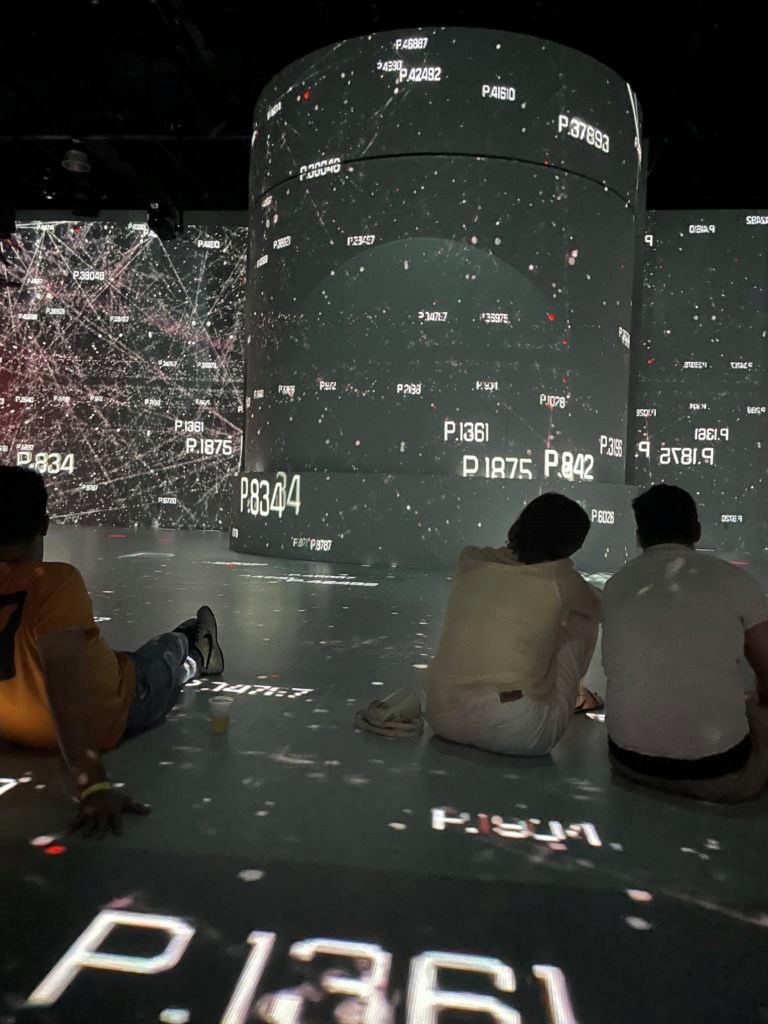 Limitless AI is brought to us by internationally-renowned digital creators Ferdi & Eylul Alici, co-directors of Ouchhh Collective– the same creators of the award-winning Poetic AI which explores the relationship between science and artificial intelligence and already has been seen by 1 million visitors in Paris.
Limitless AI takes Ferdi & Eylul Alici's original exhibit one step further: Imagine a portal where centuries of data has been harnessed and algorithms created around science, art, human expressions and our sensory perceptions and then re-presented through music, lights and sound.
Limitless AI
Limitless AI is presented in five chapters:
Poetic AI- The AI supercomputer interprets 20 million lines of text by the greatest scientific minds of all time, from Galileo to Stephen Hawking.
Leonardo AI– The artwork of Da Vinci, Michelangelo Botticelli and Raphael is presented in 15 billion brush strokes painted onto a large scale 3D canvas accompanied by the music of Ludovico Einaudi.
DarkMachines AI– This experience– created in collaboration with the team of researchers at the Large Hadron Collider at Cern, Switzerland– presents millions of reimagined explosions of subatomic particles shown in awe-inspiring scale.
DataGate AI– Created in collaboration with NASA, this chapter shows the movements of celestial bodies brought lightyears closer with visualizations based on one million gigabytes of data gathered from the Kepler Space Telescope.
Superstrings AI– For the first time on American soil – see artificial intelligence render brainwaves into an immersive experience in real time. Nothing is pre-recorded. Every live performance is unique to that show, never having been seen before and never to be seen again.
DARKFIELD Exhibits
Created by Darkfield (London), "Seance," and "Flight" are 20-minute auditory experiences not for the faint of heart. Participants are sequestered into one of two shipping containers and are locked in complete darkness– a reductive tactive that strips participants of their sense of proximity and during which time your ears become your only defense,
Each participant is given a headset for an auditory experience that effectively blurs the line between fantasy and reality.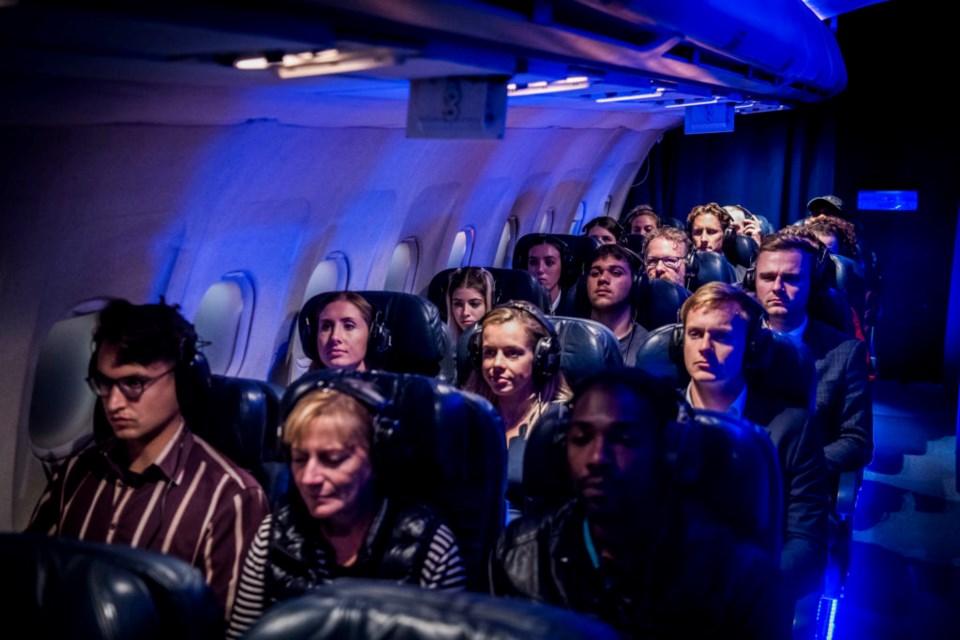 In Flight, participants take a seat in what is designed as the business-class of an airplane, to embark on a heart-pounding flight. And in Seance, players sit at a long table, each person facing another, for a lights-out conjuring that will have you guessing if you're the next victim.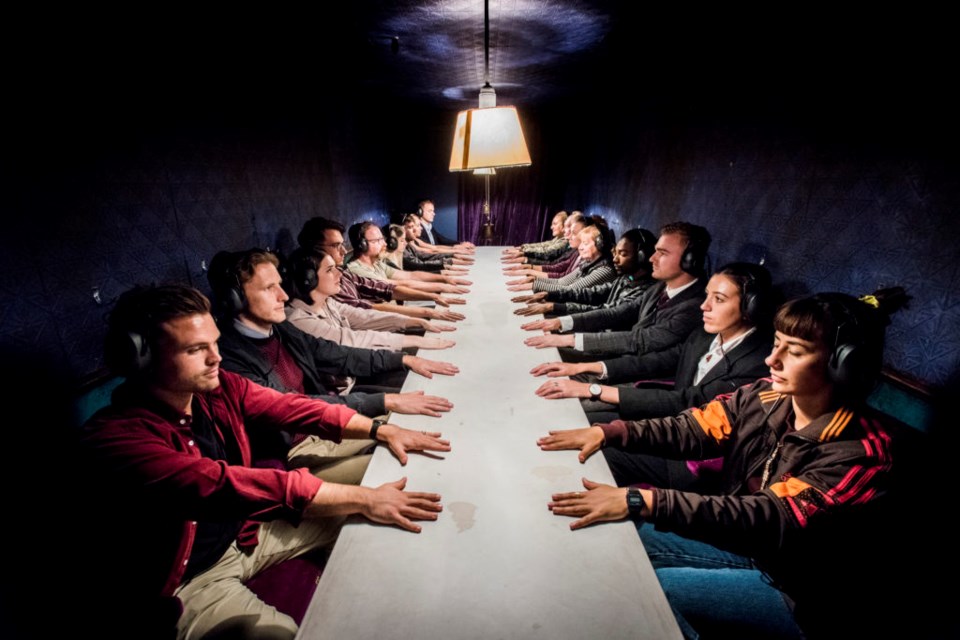 Limitless AI, the exhibit, stimulates while showing us how expansive and brilliant we are as human beings, while Darkfield's exhibit reminds us of how easily we can fall at the mercy of our own minds. 
This is what awaits you at ArtsDistrict Brooklyn: an experience where the mind can either hold you captive … or set you free.
All three exhibits run from August 11, 2022 - November 20, 2022, at ArtsDistrict Brooklyn, located at 25 Franklin St.
To purchase tickets, go here.