During Placemaking Week, an international gathering of thinkers and practitioners, ARTs East NY will present an anti-gentrification workshop exploring themes of power and unpacking the process of gentrification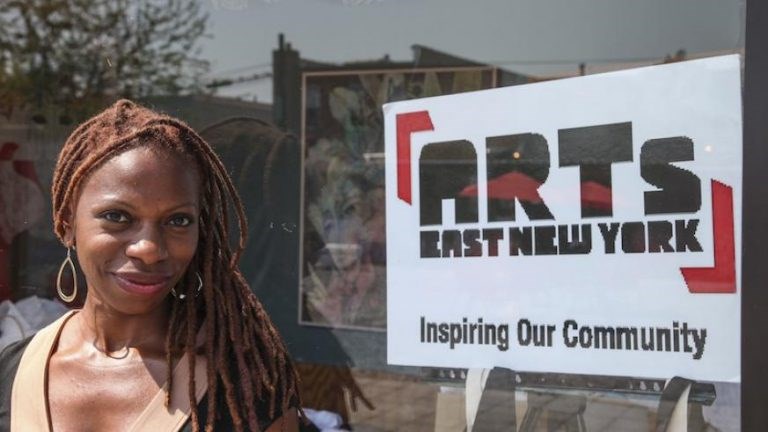 ARTs East New York (AENY) was selected amongst global activists and thought leaders to present an art and urban planning anti-gentrification workshop at the Amsterdam Placemaking Week on Friday, October 13. Placemaking Week is an international gathering of thinkers and practitioners, focusing on themes like placemaking and innovation, equity, health and well-being, place-led development and urban planning, among others.
ARTs East New York's workshop titled [Re]Newal in Your Hand: Anti-Gentrification will present the use of art and urban planning as a catalyst to fight intentional destabilization of existing communities for the financial gains of "urban renewal." The session will explore themes of power and will unpack the preconceived gentrification process. Then, inspired by ARTs East New York's [Re]New Lots: Artists Incubator & Vendor Market, participants will co-create a toolkit to fight specific effects of gentrification, position community members as cultivators of the local economy and create a resident-led vision for the future of their neighborhoods.
"Our approach is one that not only unpacks the system of gentrification, it gives context to the faces and lives of those affected by displacement," said Arts East New York Founder and Executive Director Catherine Green. "We walk the participants through the transference of power, and explore ways in which artists and creative communities can address these harsh issues by using projects like [Re]New Lots in their own communities."
AENY's partnership with Placemaking Week began when Green attended the 2015 Placemaking Week Conference in Barcelona at the onset of the opening of [Re]New Lots. In April 2015, the [Re]New Lots Market and Artist Incubator launched when the organization transformed two vacant East New York lots and placed re-purposed shipping containers used as storefronts and visual art studios on those lots. Since then, the program provides retail incubation services for Brooklyn-based entrepreneurs and highly affordable artist studio spaces.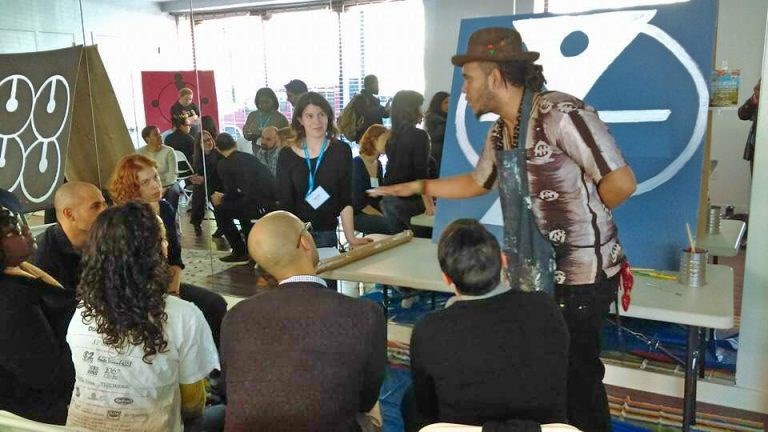 AENY is an organization committed to promoting multi-disciplinary arts as a means to address socioeconomic issues facing East New York; its mission is rooted in the idea that enlightening a community through culture sets a sustainable pattern of development. In late 2017, phase two of [Re]New Lots will launch, activating a 20,000-square foot vacant lot in East New York.
The AENY leadership team including Executive Director Catherine Green, Development Manager Vicki Capote, Public Art Manager Alexis Mena and [Re]New Lots Project Manager Nicolas Savvides has a clear goal for the workshop in Amsterdam, as Green explained.
"We work to encourage communities across the globe to use arts practices to fight against displacement of communities of color," said Green.