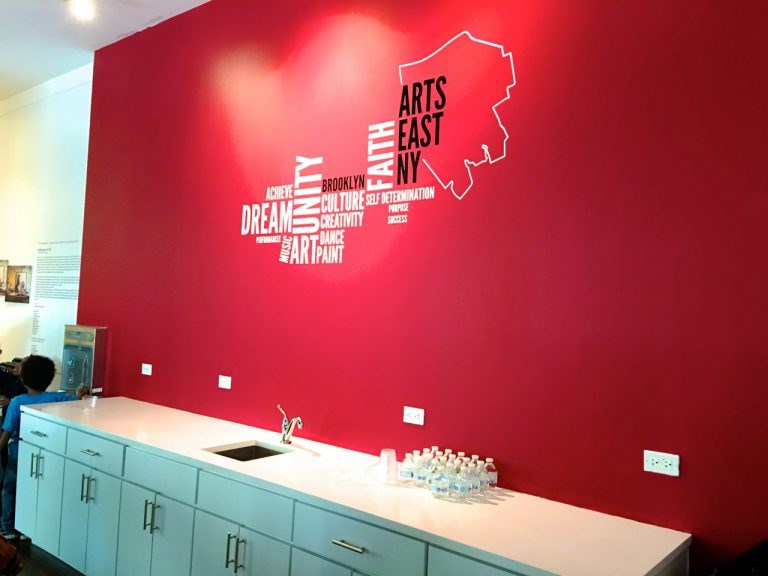 Wow, time sure does fly when you're having fun in the arts!
On Saturday, May 6, the ARTs East New York community space and art gallery located at 534 Livonia Avenue will celebrate its one-year anniversary!
The celebration will be kicking off at 9:00am with a drum circle and tribute to the ancestors and processional. Also, throughout the day there will be free classes for the community, including African drumming, fashion designing, painting and jewelry designing, just to name a few. The event will be jammed-packed with fun and interactive events for the entire family, with a pop-up market, vendors and a DJ from 4:00pm-6:00pm.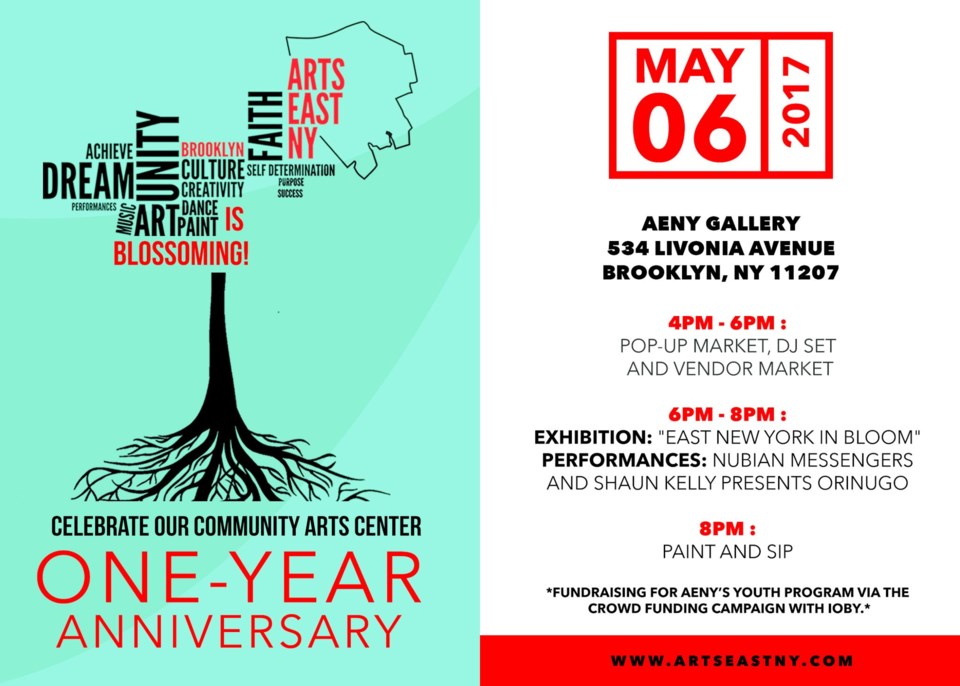 After 6:00pm, they will launch into an exhibition entitled, "East New York in Bloom," with performances by Nubian Messengers and Shaun Kelly Presents Orinugo. Wrapping up the night will be a paint-and-sip session beginning at 8:00pm, where participants can flex their creative sides while enjoying a glass of their favorite beverage.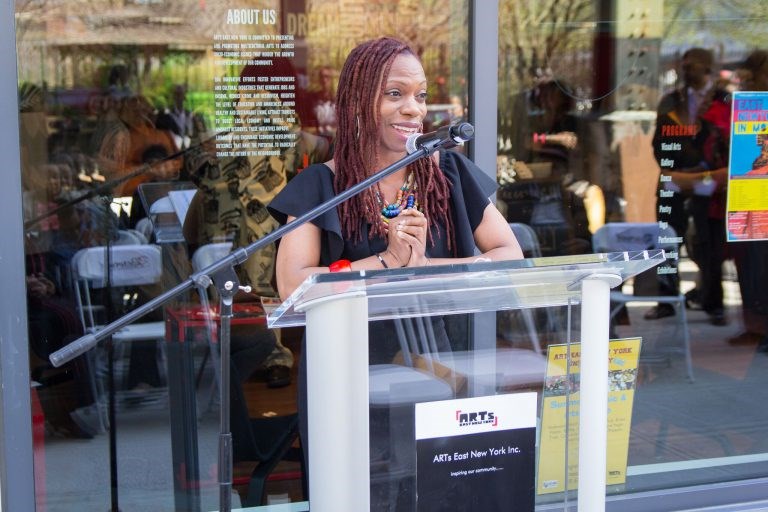 ARTs East New York Founder and Executive Director Catherine Green said that as she was proud of the progress the organization has made in just one year: "We absolutely have achieved our initial vision-- actually we probably have gone above and beyond our initial vision," she said.
The vision for the organization was to service the community through three programs-- youth arts education, public art installation and community outreach. Already, the organization's presence had made a huge impact on how both the youth and community of East New York value and engage with art, she said.
The AENY community space is home to a dance studio, an art gallery, offices and a backyard with a play area for the children. The community space offers affordable and free programming for community members of all ages, including art exhibitions, lectures, movie and poetry nights, workshops, and art education classes such as drumming, painting, and fashion design.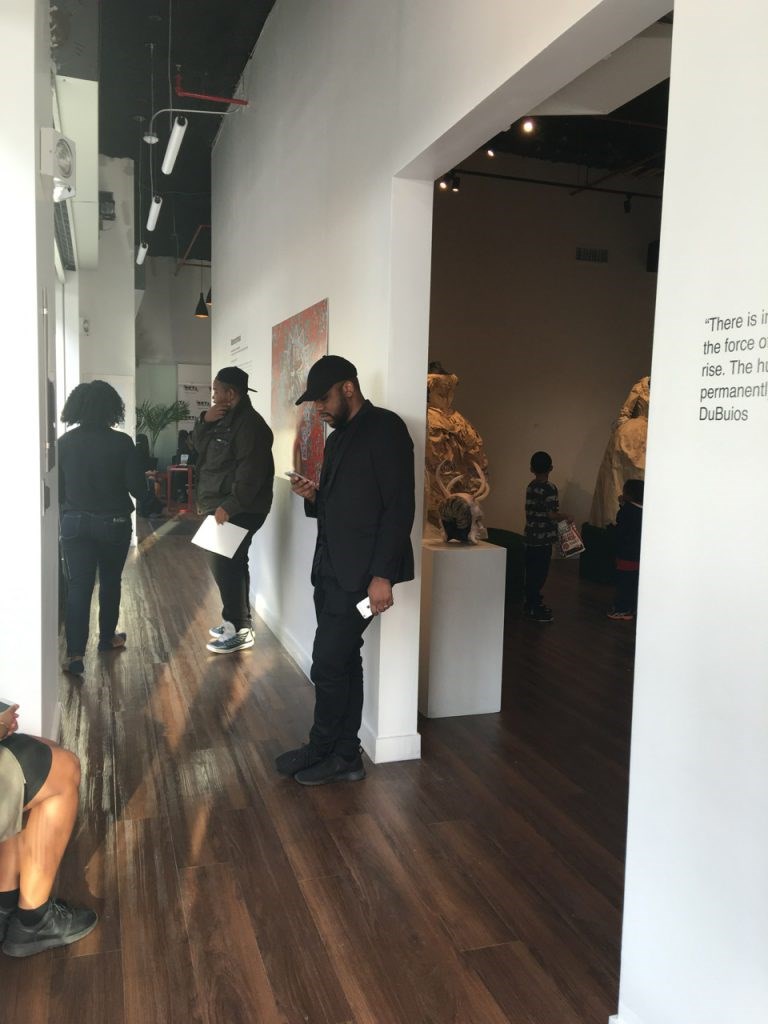 The rooms and offices serve as a meeting place for creatives and also a low-cost event space for community members to rent.
Green has had a passion for the arts ever since she was a little girl. Growing up in Roosevelt, Queens and moving to East New York, she said her mother kept her involved in the arts and all things cultural, from dance classes to Broadway shows.
This foundation has rooted her in the belief that every child should have access to the arts to aid in his or her holistic development. Art has always been a medium for young people to not only self-express without barriers, but also, art inspires, encourages people to think outside the box and offers what can become a new career path.
Also, the arts plays an important role in the economic development of a community while preserving its culture thumbprint.
The future of ARTs East New York is bright! Plans for the coming year include strengthening the internal structure of the organization while also branching out to reach more people. Also, it has a goal of expanding some of the arts and economic development initiatives currently in place to further elevate the presence of Brooklyn communities, such as East New York, across the nation and the world!
Make sure to check out the ARTs East New York here for more information and upcoming events.