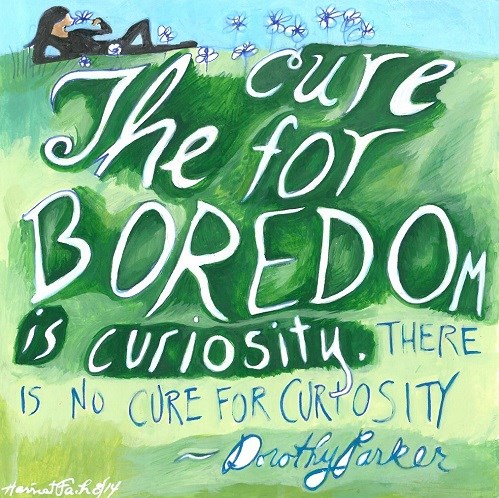 Yes, I've been AWOL haven't I? Sorry. Won't bother you with the details. I hope you have been well!
There are a few images backlogged and I will be slowly catching up. For now enjoy this quote and this little bit about the brilliant Dorothy Parker.
Dorothy Parker has many quotable quotes. This particular quote shows her *less* sarcastic side. She was an American poet, writer, critic and satirist, with a very clever and biting wit. Born in 1893, she published her first volume of poetry, "Enough Rope" in 1926, and it received very good reviews.
She was a founding member of the Algonquin Round Table, a group of actors and writers who met for lunch daily at the Algonquin Hotel in New York City. The group's members all became very well known for their contributions to literature and for their wit, although Parker put the group down in her later years as just being "a group of loudmouths, showing off." In the 1930's and 40's she became increasingly involved in civil rights activism and when she died in 1967 at age 73, she bequeathed her estate to Dr. Martin Luther King.
I think she was a genius! Especially for the times she lived in. I hope you get to find out more about her through your own reading and..........
May you always stay curious!
Have a good week!
Harriet