Fort Greene just got a bit more feline friendly.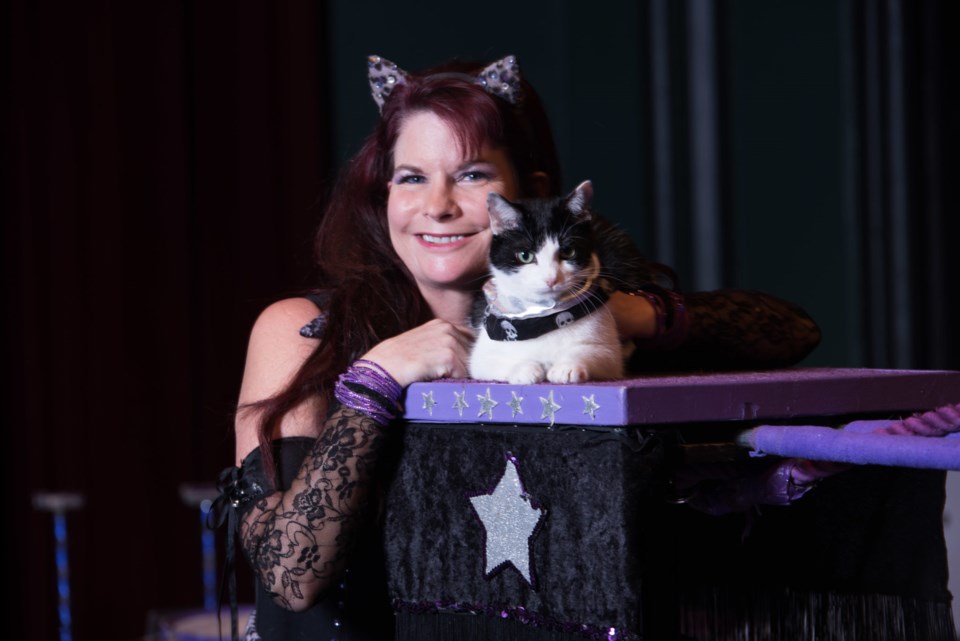 Acrobats usually draw a crowd, but Samantha Martin's Amazing Acro-Cats are the ultimate crowd-pleasers.
Martin's Acro-Cats jump through hoops, over hurdles, and even play the drums. In fact, Martin has created a band called the Rock Cats with three feline friends that actually play the drums, the guitar, and the keyboard. Their website reads, "Our fantastic felines will amuse and amaze your guests as they ride skateboards, ring bells, roll barrels, walk the high wire, climb ropes, push a shopping cart, jump through hoops, and even run a cat-size agility course."
According to Martin, The Amazing Acro-Cats actually began as the Amazing Acro-Rats (yes, a group of trained domestic rats) in the late 1980s. Martin has been training animals her whole life but fell in love with training cats. She said, "Cats are notoriously reputed to be impossible to train. I like a challenge." [perfectpullquote align="full" cite="" link="" color="" class="" size=""]"Cats are notoriously reputed to be impossible to train. I like a challenge." [/perfectpullquote]
And thus, the Acro-cats started with one orphaned cat who loved to train. The show grew from there.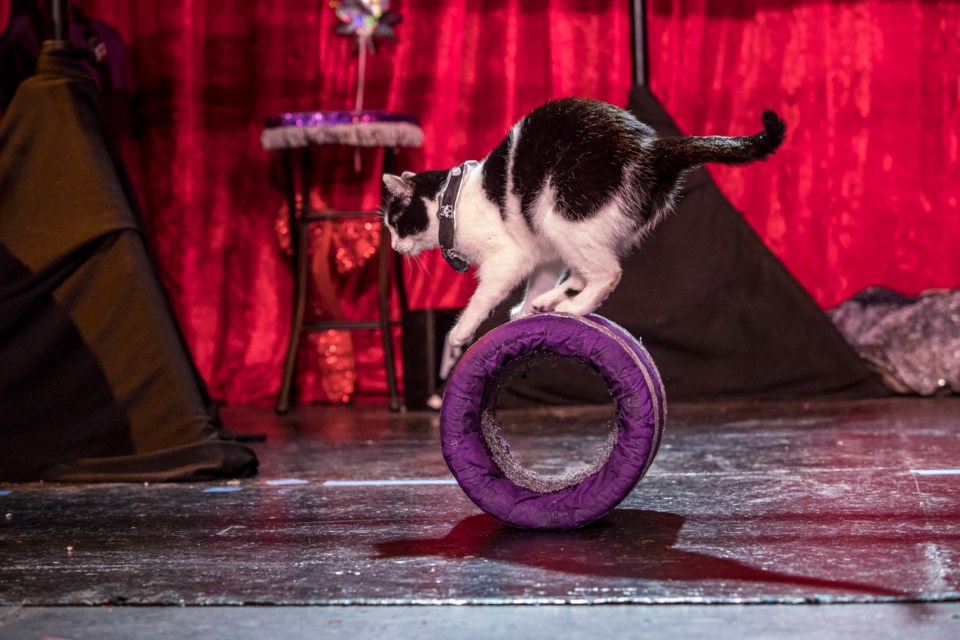 Martin uses clicker training, a form of animal training that focuses on operant conditioning. The animal must associate the clicking sound with a treat (a positive reinforcement) and after some training, is usually able to repeat a specific trick or movement when the clicker is used.
Initially based in Chicago, the Acro-Cats gained traction as Samantha and her furry team used makeshift props to perform at art galleries and small parties in Chicago. In 2009, Acro-Cats decided to expand, taking their unique performance on tour. Martin said, "In 2009 we took the show on the road and it has become what it is today, over a dozen cats, all rescues, that do amazing feats with the only all cat band in the entire world as the finale."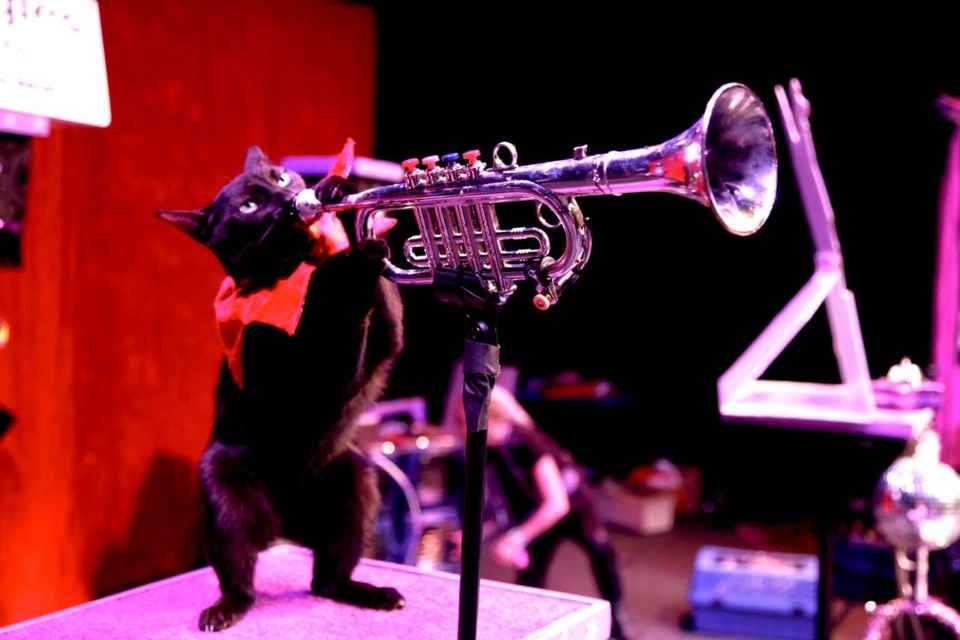 The Acro-Cats tour year round and are transported in a comfortable tour bus all over the country. The best part about the Amazing Acro-Cats is the immeasurable care Martin brings to her cats. Although none of the performing cats are up for adoption, Martin and her team always have foster cats that they travel with until they find their "furrever" homes.
The Amazing Acro-Cats will be at the Brooklyn Music School September 7-10. Tickets are available at https://www.circuscats.com/.