It's "big, Black queer-ass American Broadway" at is finest. Coarse. Crass. And courageous all at once.
It's "A Strange Loop," the play you never thought you necessarily needed to see. But once you do, you can't imagine a memory without it.
Because who you are secretly observing, sizing up from a distance on that stage has, in fact, already observed you– picked you apart and, before you know it, is telling you things about himself– or is it things about yourself?-- you never assumed you needed to know.
You're not sure. Because it's all a strange loop.
The 2022 Tony Award for Best Musical and writer Michael R. Jackson's Pulitzer Prize-winning A Strange Loop is playing now at the Lyceum Theatre. Directed with off-the-cuff precision by Stephen Bracket, A Strange Loop is a musical memoir from inside the head of its main character, Usher, played with undefeated perfection by Jaquel Spivey. He's that person you've seen in passing but never really paid attention to. And so as a main character, he offers you an opportunity to get to know someone new.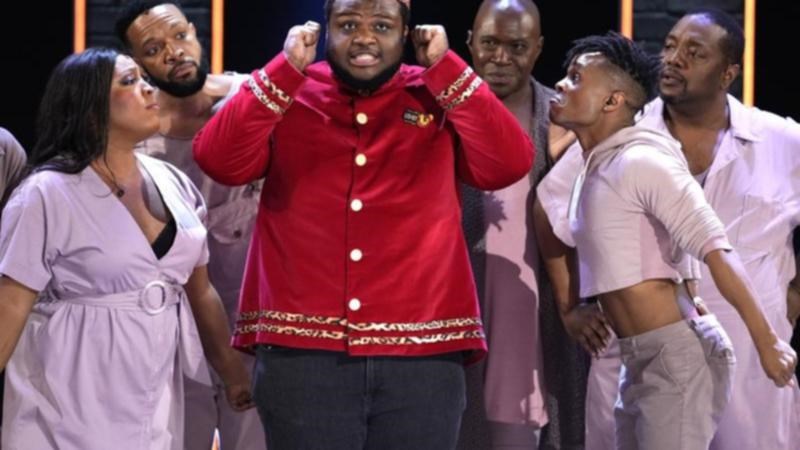 The play is about a Black, queer writer writing a musical about a Black, queer writer writing a musical about a Black, queer writer...
In the play, Usher, who is also an usher by profession, grapples with his queerness, overweightness, anxiety and Blackness. He feels invisible but, at the same time, he is fully self-aware. Usher struggles with which direction to take the musical he is writing, as the audience simultaneously struggles with which direction the musical they are watching is going and … It's all one, big, incestuous and strange loop!
And if you're feeling a little loopy just reading this, no worries. Keep going: Because once you relax into this play, you learn that loops can be a pretty fun ride.
Spivey gives us a deeply reflective, smart and humorous journey through his psyche via six personas (Thoughts 1-6), played six by extremely nimble actors. Each of his "thoughts" guide Usher's moment-to-moment decisions, such as his "daily self-loathing," his "financial baggage," his "corporate niggatry," his momma, his daddy and his "inner white girl."
BK Reader sat down with one of the play's actors, Crown Heights-based Jon-Michael Reese, who understudied Thoughts 4, 5 and 6. And as fate would have it, after COVID unexpectedly hit half the cast right before the play's opening, Reese was on stage from day one, navigating three different roles.
"It was really daunting to learn all of the different parts," said Reese. "I was wondering, 'How am I going to fit in? I'll never be able to catch up.' I had to soothe myself.
"But now, I'm really starting to enjoy myself when I'm onstage, because it's such a community."
---
BK Reader: As an understudy for three "Thoughts," you had to switch so many tracks to fill in for people. How did you manage moving between so many characters?
JMR: I thought, oh my God, I can't believe I'm going on so early in the process. They like pushed me on the stage… But when you're on stage, even if you're not exactly sure where you're supposed to be, someone's going to push you there, and it's going to be okay. We played off each other so much in that way. And you had no other choice but to be brave.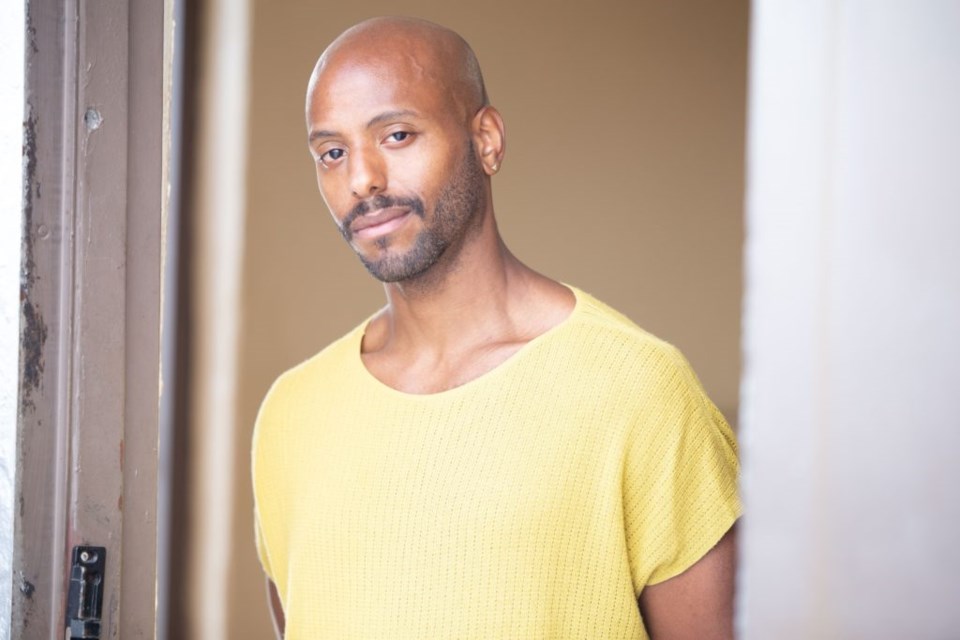 BKR: The way this play draws you into such an innocuous character and immediately has your mind pondering a million things at once … is almost magical! What do you think is behind that magic?
JMR: A big part of it is that Michael (the play's writer) doesn't give you much time to really sit with anything, because something will happen, then something else happens, and then something else, that by the time you start piecing it together, you are hooked! Because you never know what's coming next, you cannot be prepared for what's coming. It's constantly catching you off guard and changing your expectations of what you're watching. It's new– both in its storytelling and content. 
BKR: The show's like inside one person's head, and you're trying to get in their head with them. But the writer has already thought about what we're going to think about. What is Usher or the writer trying to tell us by doing this?  
JMR: He knows what he is saying, what you're going to think with the little voice in your head, and he somehow always loops back to address that thought either immediately or at some point. And those moments happen so often. It's just smart writing.
BKR: Did being part of this cast transform you or change how you think about other people, queer, straight or in between?
JMR: It's had a great affect on me in that, to have 7 Black queer people on stage and ten in a cast to me is a blessing and a restorative process. It opened my chakras, let's say. And everyone is so different. It allowed me to accept myself as fully queer and fully Black and proud and all of our personalities and quirks … I derived a great sense of confidence and a lot more ease with how I interact with the world. It's been a blessing.
BKR: Yes, whether you identify as queer or straight, when you lay it out, we're all equally complex and you realize that a sexual identifier is so small in comparison to the big soup of who we are. It gave the audience that permission to just be human.
JMR: You've never seen anything like this show. It's a deeply queer musical represented in a way that has never been represented on stage much less Broadway ever before. All audience members can find something to connect to. You will hear some things and think some things you will have never heard or thought of before.
BKR: So what is your strange loop in life– the thing you keep coming back to?
JMR: It's not just one loop; the loops keep on looping. The loop with my mother and the loop with Usher's mom are very similar. I learned from doing this play that, ultimately, I do have power in the way I feel about that situation. That's why this is not just a Black queer story. It's an everyman's story. And I'm heartened, triggered and blessed to be a part of bringing this to stage.A Strange Loop is playing now at the Lyceum Theatre in Manhattan. To purchase tickets, go here.