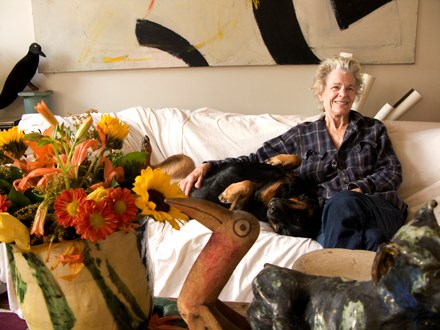 A rare opportunity to purchase the exquisite artworks of long-time Fort Greene resident, Susan Rowland, while benefiting the Brooklyn Arts Council, will take place July 28 and 29, from 6 to 9 p.m. in the artist's former studio, located at 1 Rockwell Place, between DeKalb Ave. and Fulton St. The public is welcome to attend.
When she retired to Washington D.C. last year, Susan left a ceramist's and painter's studio crammed with treasures on paper and in clay, many of which will for the first time be available to Brooklyn residents in a rare local sale for an artist whose galleries were in Manhattan, Santa Fe, and Sag Harbor.
Rowland is an artist of enormous range, from bold abstract paintings to nature-informed contemplative prints and collages and exquisite often fanciful ceramics. Since the 1980s, she produced a truly unique body of work in the Fort Greene loft she shared with her late husband, Federal Judge Charles (Tony) Sifton, who, by the way, delivered the landmark ruling effectively opening the NYC Fire Department to women.
After the World Trade Center attacks, Susan went to ground zero to gather shoots of the first growing things. She used them to produce a series of delicate prints that testify at once to mass destruction and to the regenerative powers of nature. A dead bird kept in her freezer became the model for the painting of a vibrant yellow bellied finch collaged into a thicket safe from harm in one of her last works.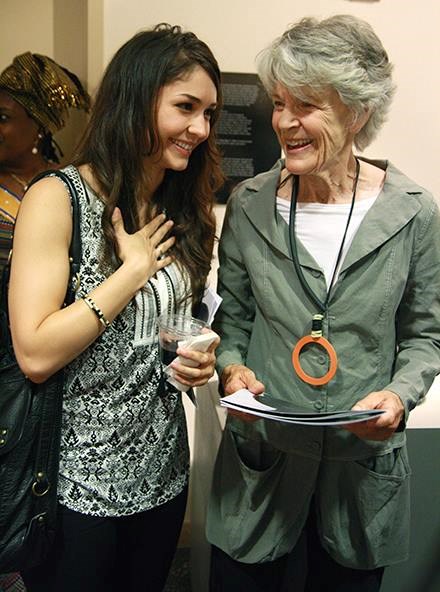 Her ceramic vases in rich and unusual glazes, sometimes with intentional rips down their middle, look at once as if dug from the site of an ancient lost civilization and wildly modernist. Her clay animals are vividly alive and mischievous, often quite fantastical.
A neighborhood presence, Rowland walked her series of beloved Rottweiler's, all named Carla, every morning in Fort Greene Park. The Carlas became models for and are memorialized in her series of ceramic dogs, each one in a unique and endearingly absolutely dog position.
Tall and elegant, even in the old army jacket and baggy painter's pants she always wore, and with a lively caustic wit, Susan was often at the center of a circle of dog-owners debating foreign policy, or the financial crisis of 2008, or cheering the election of Barak Obama.
In 2013, her Fort Greene Park dog-walking friends, most of us writers or artists, joined with her children and step-children, also writers and theater-makers, to create a retrospective show at the Federal Court House Charles P. Sifton Gallery which is named for her husband; but at that show none of her art was available for purchase,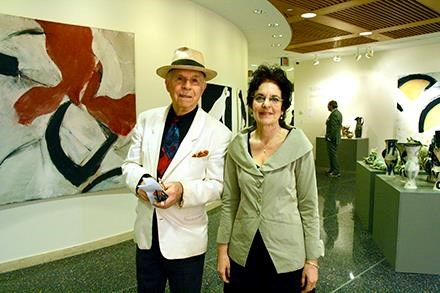 Susan was a long-time member of the Board of Directors of BAC. Now, her work goes on sale for the benefit of all Brooklyn artists and for the perpetual enjoyment of those who choose by purchase of one her evocative pieces to continue to support her passion for Brooklyn arts and artists.
Susan Rowland was born in 1940 in Boston, Massachusetts. Educated at Vassar College and the Arts Students League, Rowland also studied with Richard Diebenkorn at the Santa Fe Institute and was awarded a National Endowment for the Arts Fellowship. Rowland has been the subject of several solo exhibitions in Santa Fe, Sag Harbor, and New York City. Her work is in major public and private collections, including the Whitney Museum of American Art, New York Historical Society, Santa Fe's Fine Arts Museum, and New Mexico's Roswell Museum and Art Center.