COVID-related closures and cancellations have continued to interrupt plans this winter, but many of Brooklyn's art institutions are still welcoming locals and tourists alike with unique exhibitions and programming. 
From a century-spanning exhibition of Asian art, to a collection of paintings from a former NYPD officer, here are five Brooklyn art institutions showing great work that you can visit today.
75 6th Ave. Brooklyn, NY 11217
Johnny Thornton, director of Established Gallery, says that at a time the pandemic has closed many people off, art has given a window to something else.
"I think art, not just in pandemic time but in all times, it makes this city, it's what keeps the city so vibrant, and alive."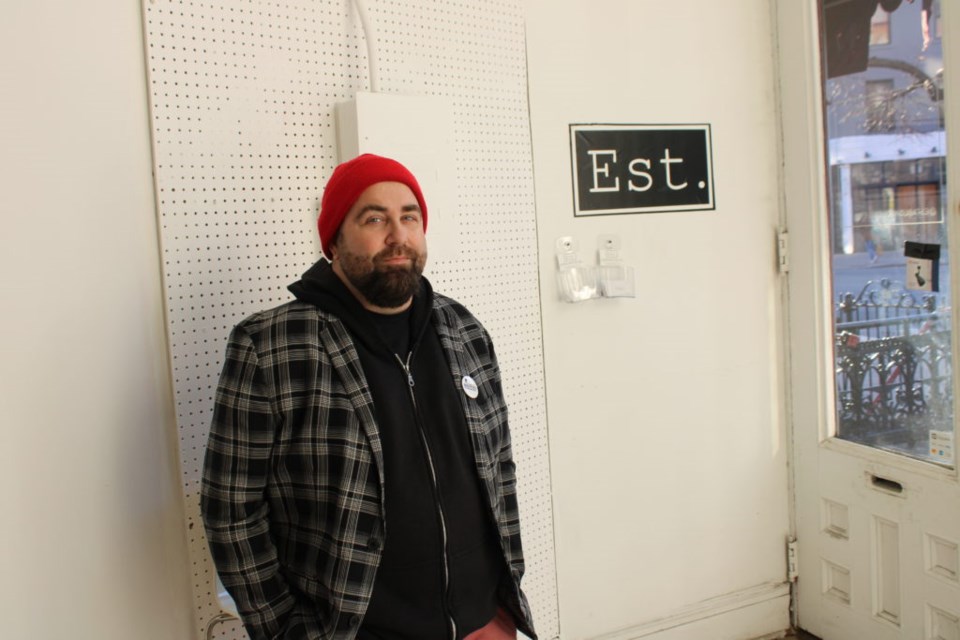 First opened in 2019, Established Gallery is just walking distance from Barclays Center, and it is currently hosting the exhibition "Guiding Lights," from painter Rick Secen, through Jan. 30.
Secen, who describes himself as a newcomer to the arts scene, said his works in the show were inspired by the "darkness" and "isolation" people were experiencing at the onset of the pandemic.
"I wanted to create a show that didn't have any barriers to it," Secen told BK Reader. "I didn't want it to be cryptic. I just wanted to create a show that people could feel and understand that the artist who made it is saying 'I feel your isolation.'
Secen chose to convey the hope he sees in the community through our "profound connection with light."
"Light is very important to me, and I think that sharing that light is kind of the center of this whole show."
553 Rogers Ave. Brooklyn, N.Y. 11225
Founded in 1970 by framer, and beloved patron of the arts, Lawrence Peter Dorsey, Dorsey's Art Gallery has been nurturing and showcasing works from local African American artists for decades. It's 37th annual Holiday Benefit Auction is ongoing, with works from both established and emerging artists still for sale on the gallery's website.
558 St Johns Place. Brooklyn, NY 11238
Five Myles, an art and performance space in Crown Heights, is known for its varied programming and has been serving the community with diverse offerings for more than 20 years.
"It's always been wide open. What we do, it's completely whatever seems very interesting," Hanne Tierney, director of Five Myles, told BK Reader.
"We're not for profit, and that's the great thing, we don't have to sell. So I really feel my mission is to just show art, show art that's being made, whoever is making it."
"All in a Day's Work," the current exhibition at Five Myles running from Jan. 8 through Feb. 6, features work from former NYPD officer Herold Patrick Alexis and MTA track worker Marvin Franklin, who was killed by a train in 2007. The exhibition displays the two artists' points of view while working for the city.
408 Marcus Garvey Blvd, Brooklyn, NY 11216
Run by its namesake Richard Beavers, Richard Beavers Gallery opened in 2007 in Bed-Stuy. The contemporary art gallery is known for its support of emerging Black artists. You can take a virtual tour of the gallery's "In Search of the Fraternal" exhibition by artist Xavier Daniels, whose works are inspired by his relationship with his younger brother.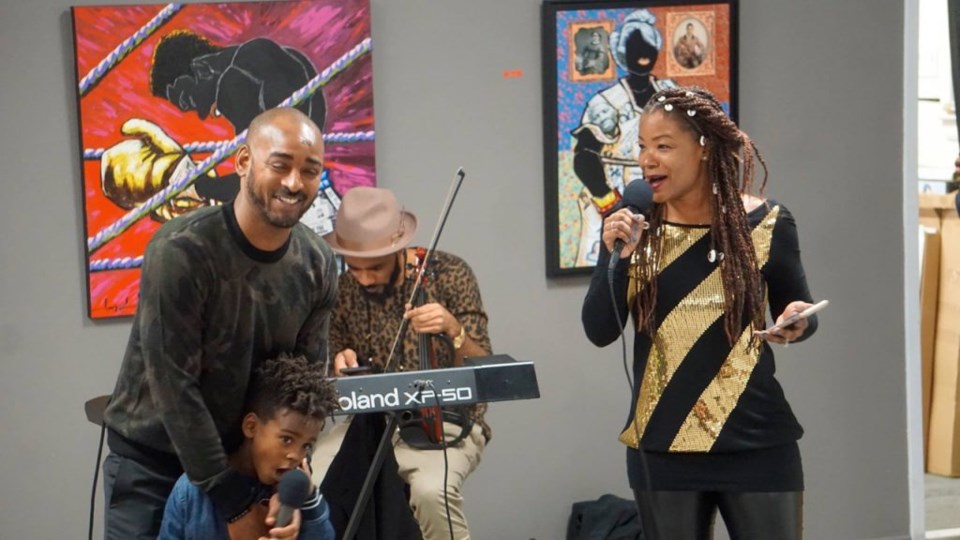 410 Jefferson Ave #1. Brooklyn, New York, NY 11221
Located in a Bed-Stuy brownstone, Fou Gallery is a woman-owned space largely centering works by artists of Asian descent.
Its current exhibition, "Crafting the Past from the Future," runs from Jan. 15­ through March 13. The time-traveling exhibition features works from Chinese and Japanese artists dating from the early 20th century to the present.
The exhibition's opening reception takes place on Feb. 5 at the gallery from 2:00pm to 8:00pm.