On Saturday, The Noel Pointer Foundation held its 19th Annual Fiddlefest concert at the City Tech NAB Theater, showcasing the talent of the more than 200 young students who have taken part in its string music program over the past year!
Founded in 1995, the Noel Pointer Foundation is a not-for-profit that dramatically enriches the lives of children by developing string music education programs for under-served communities in New York City.
The Bedford Stuyvesant-based foundation honors the legacy of the late Grammy-nominated jazz violinist and arts education advocate Noel W. Pointer by providing string music instruction in New York City public and charter schools, as well as after-school, Saturday and summer programs. Noel W. Pointer believed that learning to play a string instrument is a transformative experience that advances children's lives.
Since its inception, NPF is now in more than 30 schools and has served more than 30,000 students citywide.
The theme of this year's Fiddlefest was movie soundtracks. Musicians ages 5-14 played some of the most popular theme music from such blockbuster movies as Jurassic Park, Rocky, Mission Impossible and The Lion King.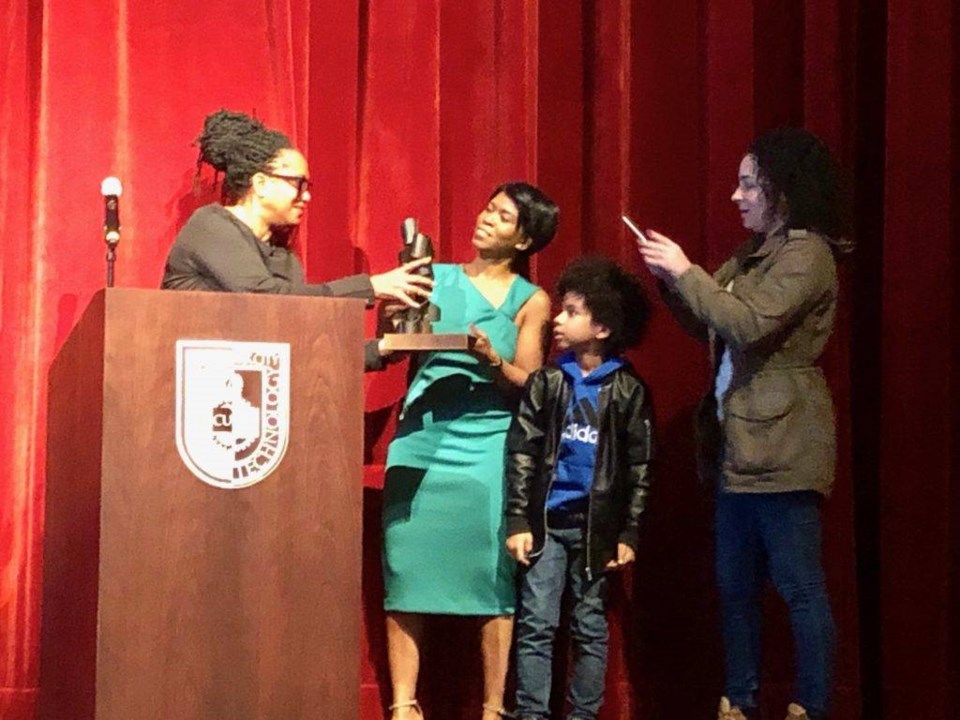 Chinita Pointer, executive director of Fiddlefest, presented the Music Legend Award to world-renowned flautist Bobbi Humphrey, which was accepted by Humphrey's daughter, daughter-in-law and grandson.
The concert ended with a rousing and peerless performance by the 8th-grade musicians of the Noel Pointer Youth Ensemble who played Eine Kleine Nachtmusic by Mozart. The performance was a perfect cap to the afternoon, as audience members had a chance to see the dramatic growth in musicianship cultivated over the years in the program.
All of the youth ensemble members, Pointer announced, had been accepted into specialized high schools.
On Saturday, May 11, from 2:00pm - 4:00pm, NPF will hold an ice cream social for open enrollment in its summer music intensive program which begins July 1 through August 2. For more information, visit noelpointer.org.