Back for its 12th year, The Bushwick Film Festival has announced its 2019 lineup, including more than 100 independent films, panel discussions, an awards ceremony and a slew of free programming around art, food, tech and innovation!
From October 2 through October 6, the festival will present a mix of narrative, documentary and short films submitted by indie filmmakers both locally, nationally and from around the globe. This year's theme, "Space" and "Time" will feature movies that explore the awe and angst of distance, be it the heartache of absent love, or the examination of historical events and how much has (or has not) changed between then and now.
"Much like space exploration leads to learning about the universe around us, storytelling helps us understand more about ourselves and the people around us, creating a sense of connection," said Kweighbaye Kotee, founder of Bushwick Film Festival. "Both journeys require a vivid imagination, an ability to go beyond boundaries and the courage to make the impossible possible."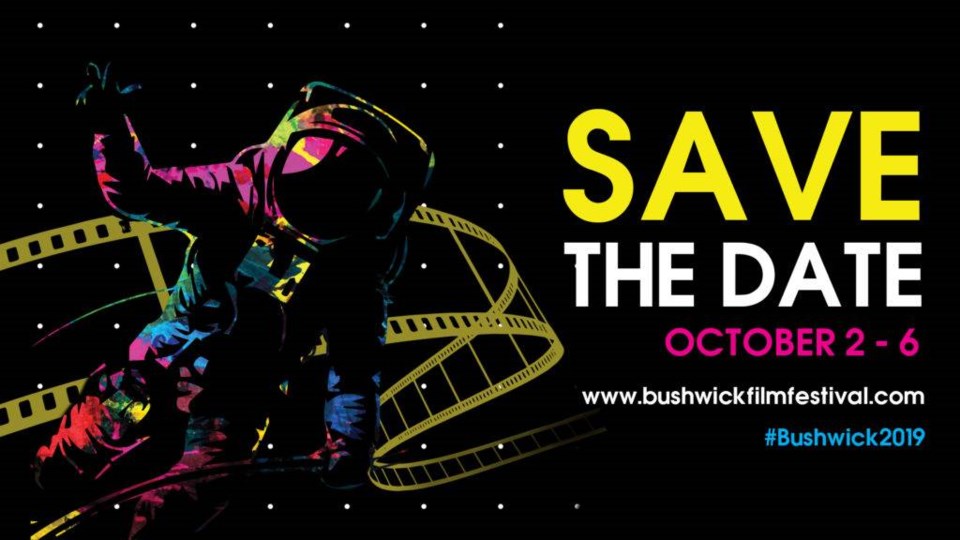 The festival opens on Wednesday, October 2 with a red carpet reception at the House of Yes at 6:00pm, including a screening of of the short film DISPEL directed by Kylie Eaton, followed by the New York Primer of feature film and crime thriller, THE GHOST WHO WALKS directed by Cody Stokes. Both films explore the vast, sometimes endless space between individuals and the ones they love most. Following the reception at 10:00pm is the afterparty at Lot 45.
Then, starting Thursday, October 3, through Sunday October 6, the festival will screen four days of indie flicks from around the world.
"Creating a film is a moonshot that requires visionary thinking and the courage to persist. This year, we are so excited to celebrate this ethos and foster a community of dreamers and doers," says Kotee. "Having received a new record-breaking 1,500 submissions this year from 60 countries, BFF is excited to continue building community, supporting filmmakers and creating spaces where audiences can be inspired by their stories."
Some of this year's films include:
NARRATIVE
In A New York Minute
Directed by Ximan Li / 100 min / Narrative Feature / USA / English & Chinese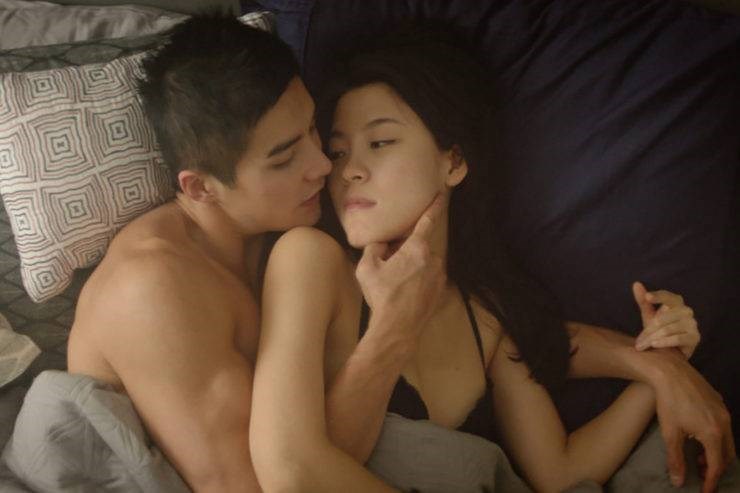 Three strangers accidentally discover the solution to their problems lies in a single pregnancy test. Amy is haunted by a past breakup that has manifested into an eating disorder. Angel is caught between a loveless marriage to an American businessman and a passionate affair with a Chinese writer. Nina moonlights as an escort in order to support herself. Based on a Chinese short story, In A New York Minute takes a slice-of-life look at relationships highlighted by its Asian and Asian American led cast.
DOCUMENTARY
Warrior Women
Directed by Christina D. King and Elizabeth A. Castle / 1h 7m / Doc / USA
In the 1970s, with the swagger of unapologetic Indianness, organizers of the American Indian Movement (AIM) fought for Native liberation and survival as a community of extended families.
Through a circular Indigenous style of storytelling, this film explores what it means to navigate a movement and motherhood and how activist legacies are passed down and transformed from generation to generation in the context of colonizing government that meets Native resistance with violence.
The Ugly Model
Directed by Doris Yeung / 92 min / Doc / USA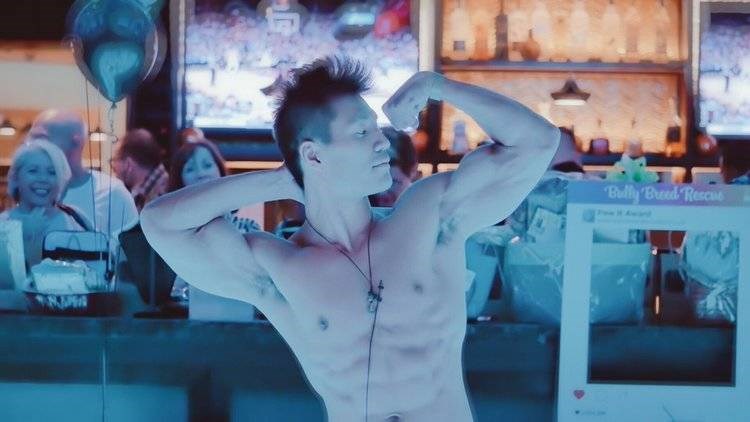 From the outside, Philly based Korean American adoptee and fitness model Kevin Tae-jin Kreider seems to have it all, Looks, Muscles, Chutzpah, Confidence and Charisma. He has a popular Instagram and vlog and has modeled around the world for the likes of Men's Health, Gillette, Reebok and Abercrombie & Fitch. Yet since childhood, he has always felt ugly and second best as an Asian male in America. THE UGLY MODEL examines the paradox of this handsome male model who feels unattractive, ashamed and emasculated because of his Asian ethnicity.
Buckjumping
Directed by Lily Keber / 70 min / Doc / USA, New Orleans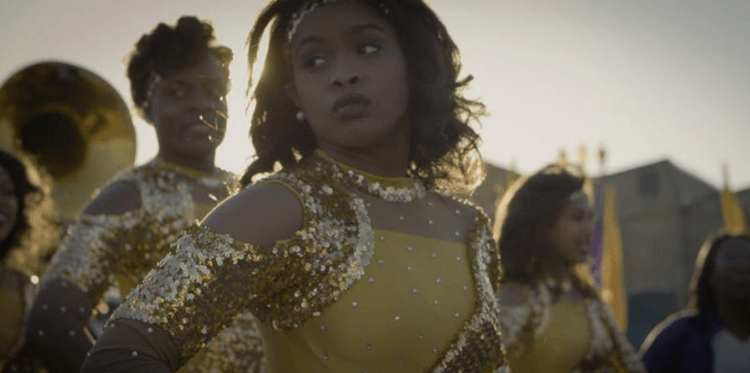 Buckjumping takes the pulse of present day New Orleans by turning to its dancers, the men and women who embody the rhythm of the city and prove it on the streets every chance they get. Nine Times Social Aid & Pleasure Club guide us through preparations for their annual second line. Golden Sioux Gang guides us through their Mardi Gras Indian practice at Handa Wanda. Mourners grieve a family member at a funeral, followed by celebrations for the deceased in the street. Edna Karr High School's dance troupe hits St Charles Avenue for Muses Parade. Hasizzle The Voice emcees a bounce night. Hustler introduces us to the world of drag in backstreet clubs.
SHORT
When Stars Collide / 90 min.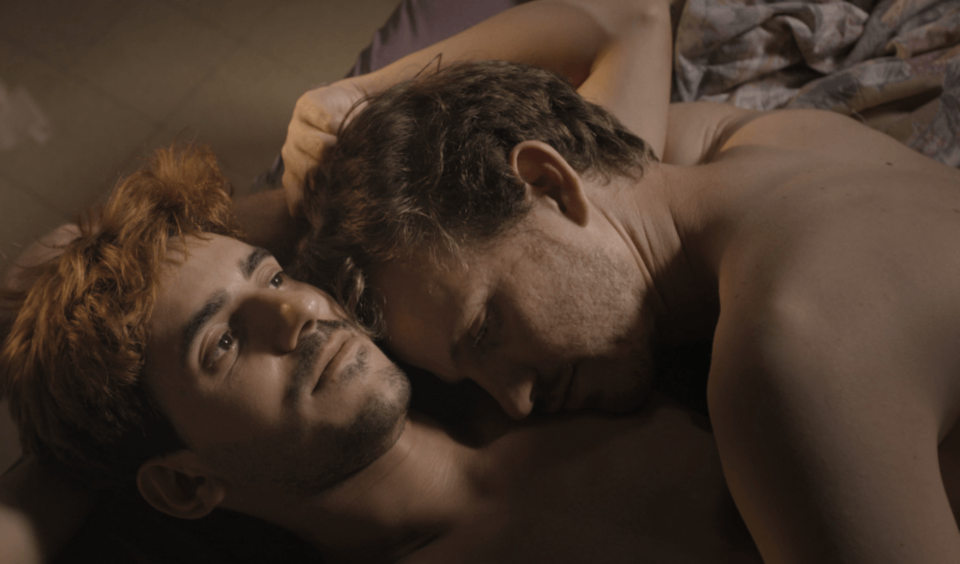 In this block of short films, BFF celebrates all those amazing connections in life that we never even expected to happen.
Bird of Paradise, dir. Alexander Zorn / Narrative / USA
Kindred Spirit, dir. Caroline Lindy / Narrative / USA
Rubber Dolphin, dir. Ori Aharon / Narrative / Israel
Come Be Creepy With Us, dir. Beth Fletcher / Narrative / USA
Long Time Listener, First Time Caller, dir. Nora Kirkpatrick / Narrative / USA
Showcase runs approx. 90 minutes with a filmmaker Q&A to follow
For the full program, including industry panels and special events and to purchase festival tickets, go here.